How to Look a Million Dollars on a Mummy Budget
I adore fashion and when I'm not slobbing at home with my mum bun intact, I like to look presentable. However, being a busy working mum I often don't have time to think carefully and plan my outfit choices let alone matching clothing with accessories. Ok… Ok… I hold my hands up, you only have to look at my Instagram to see that I have left the house with odd shoes not to mention the child stained clothes …. you all know what I mean, that lovely smear of snot or a chocolate handprint on my skirt….  and sometimes (mainly when I bump in to someone I know) I think, oh no I wish I had made more of an effort!!! But can you look a million dollars on a mummy budget?
Fashion No-no
Whilst I like to look nice, I fully admit that my fashion sense can be a little outdated and on a special occasion I regularly message my friends to check if an outfit looks ok before I step in to the public. I struggle to accessorise the day to day outfits and all that thought of what matches and looks nice is a job in itself and as a busy mum juggling work, home life and parenting I don't have time to invest in to fashion. I personally need somewhere I can look, somewhere I can trust, somewhere that gives me inspiration and as most of my shopping is done online when I get 2 minutes to myself (often after 10pm) it will most likely need to be there.
 The Best Fashion Find for Mums – Your welcome
We will take a bow in advance as we are fully responsible for finding the amazing "Thanks Suzanne".
"Thanks Suzanne" is an online and social media shop that specialises in offering stylish yet affordable, accessorises to ladies which make a statement but doesn't break the bank. What more could you want? I mean seriously!!!!
Thanks Suzanne offers accessories that can be worn with any outfit to give it that extra bit of luxury. Founded by a busy mum of 5-year-old twins, Suzanne needed a career change and a better work life balance. Having always had a love of shopping, fashion and style (in particular accessories), Suzanne decided to take the leap and launch her online shop .
After speaking with numerous mums, Suzanne also found that whilst us ladies love online shopping, we sometimes long to be able to see and touch the products. Hold Tight Ladies – as well as her online store, Suzanne offers one to one shopping services in the comfort of your own home available across the Yorkshire and Lancashire Regions.
After completing a style questionnaire, budget preference and what things you're looking for Suzanne will arrange a time and bring the shop to you at no cost; yes, you read that right no extra cost!!! She will then even offer exclusive discounts from her website prices and you can take the products away with you there and then.
Bundle of Heaven
We were sent some amazing products so we could do the full review of the product as well as the service. In the bundle of heaven, we were sent pink and leopard print –  I mean she already won me over without even having to go through it all!
Surprised at the High Quality
What surprised me the most is the high quality of the products the pink leather type bag looks very high end and the gorgeous grey leopard print scarf is so soft and just to die for. Also within the pack was a gorgeous wooden beaded natural blend and grey coloured necklace and silver and twine bracelet, which look like they belong in some exclusive boutique. I love that everything she has picked out matches and compliments each other and all together these accessories give me a completed look that I feel I can wear with any simple outfit to give it that extra look of style.
Now Imagine Receiving a Subscription Like This Every. Single. Month.
Wouldn't it be great if every month, Suzanne could send a pack of accessories that all complimented each other? As a busy mum on a budget, I need easy style classics that can take me through the seasons and be worn on the nursery run, to the office, to business meeting and maybe even to lunch or for drinks. Well you and I need not worry anymore because Just Suzanne has got our backs.
Newly launched this month, Suzanne is offering Subscription Bag Offers for £29.95 which includes P&P. This means that EVERY.SINGLE. MONTH us fabulous, well deserving ladies will receive a minimum of 3 items, including a handbag each month and a gift voucher for the website. The RRP of each bag in total will be over £75, I mean just WOW!
Subscriptions will be able to be taken out for 3, 6, 9 or 12 months. Once you have signed up you will receive a style questionnaire, on colour choices, styles, jewellery preferences etc. Then all we have to do is sit back and wait for our goodies to arrive and voila without much effort at all we can start looking like an "I've got chic" style as opposed to "time starved mama needs a good makeover" style!
So if you are like me, and love fashion but struggle to find time to put together accessories, or just want to find affordable stylish pieces that you cannot find on the high street or on the usual online shopping sites, head to Thanks Suzanne I promise she has you covered.
 Recommended on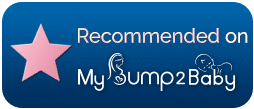 We have awarded this amazing business with our Recommended on MyBump2Baby badge.
Visit Thanks Suzanne on the following;
Carla is the founder of MyBump2Baby. Carla has a huge passion for linking together small businesses and growing families. Carla's humorous, non-filtered honesty has won the hearts of thousands of parents throughout the UK.
She has previously written for the Metro and made appearances on BBC News, BBC 5 live, LBC etc. Carla is a finalist for Blogger of the Year award with Simply Ladies inc. Carla is also the host of the popular Fifty Shades of Motherhood podcast and The MyBump2Baby Expert podcast.
https://www.mybump2baby.com/wp-content/uploads/2019/07/how-to-look-a-million-dollars-on-a-mummy-budget-2.jpg
900
900
Carla Lett
https://www.mybump2baby.com/wp-content/uploads/2016/10/Logo-MyBump2Baby_transparent-bg-1-1.png
Carla Lett
2019-07-10 16:10:50
2021-10-20 12:11:41
How to Look a Million Dollars on a Mummy Budget