Mum Guilt- 7 Simple Ways to Eliminate it
Disclosure: This article may contain affiliate links, this means at no cost to you, we may earn a small commission if you purchase a product through them.
Mum guilt: the unwelcome emotion that, all too often, like a serpent, slithers its way into the brains of mums all around the world. But, do we really have to put up with this unwelcome guest, showing up unannounced and making us feel horrible about ourselves whenever it pleases? I say we should kick that unwelcome guest: the serpent of guilt, to the curb! We have been more than accommodating, letting the serpent reside within our already-exhausted-mum-brains for too long.
Thank you mummy bloggers
Thankfully, we are surrounded by incredible mummy bloggers who, by reading their honest blogs and social media posts help us massively as they share their own experiences and reasons for their mum guilt – it helps us recognise that we are not alone and that parents everywhere feel the same.
It's time to enforce a plan of action to keep that unwelcome guest from ever entering our great mummy minds again: the 7 Ways to Eliminate Mum Guilt.
MyBump2Baby's 7 Ways to Banish Mum Guilt
Get to the root of the problem.
Knowing where your guilt is coming from (or what you're doing exactly when that pesky snake of guilt shows up) is very important. What were you doing when you started feeling the dreaded mum guilt? Were you scrolling through social media? Perhaps talking to a family member? If you jot down what you were doing every time the guilt arises, you may see a pattern- or at least come to a realisation that you are being far too hard on yourself.
Accept that the guilt is there.
We, as mums, all put far too much pressure on ourselves. We feel guilt for not playing with our children enough, guilt for playing with them too much and not getting the house work done, guilt for being too exhausted to cook a healthy meal (and making them a not-so-healthy meal of frozen chicken nuggets and fries instead)… and the list goes on!
That mum guilt is constantly slithering around in our brains, causing a lot of ruckus. Accepting your guilt, without judgment, is the first step to finding your inner mummy peace. You can't make a change without, first, accepting that the issue is there.
Evaluate. Do I deserve to feel guilty?
So, we've all accepted that we feel mum guilt- that we're all being unpleasantly surprised by that pesky snake. Now what? It's time to evaluate!
A constructive question we can ask ourselves is "Do I deserve to feel guilty about this?", e.g. "Do I REALLY deserve to feel guilty for taking this break?" You'll likely find that for most of the times you feel guilty, the answer is no! Another helpful exercise is to imagine that it's your close friend or a family member asking the question, "should I feel guilty about this?" and speak to yourself as if you were speaking to that person. You'll soon realise you need to show yourself a little more compassion, which leads onto numero quattro!
Show yourself a little compassion
As mums, we do so much for our children! I know many of us often feel like a lot of what we do goes unnoticed, in fact, sometimes we even forget how much we do ourselves! Many of us think we aren't good enough, when in fact, we are more than good enough! We deserve to pat ourselves on the back and take the small victories. You did the laundry today? Good job mum! You did that small task that you've been putting off for a while? Congratulations! It'd make a world of difference if we congratulated ourselves for the many things we do, rather than focus on the small things that we didn't get done. If you normally feel guilty about taking a long bath, you should tell yourself "I deserve this because I did XYZ today" and relish in your reward. You deserve to treat yourself; a brilliant way to do that is with a Self Care Box. We have created an article showing the best Self Care Boxes in 2021 for all of you hard-working mums out there to help you unwind and relax. We, as mums especially, all deserve to feel pampered from time-to-time.
Surround yourself with supportive people
Having a supportive network of people around you is important for your happiness and mental health. If those around you are making you feel guilty, and practically inviting that mum-guilt snake inside of your head, it's worth considering if you should cut ties with them. Far too many of us mothers have people in our life who make us second guess whether we're good at being a mum, or whether we should feel guilty about things we don't deserve to feel guilty about at all. There is nothing wrong with avoiding people who make you feel bad about yourself.
Avoid comparing & bragging to your friend
All mums think their children are the most perfect beings on the planet- no matter how much they may drive us mad sometimes! (I know I do!) and it's easy to give in to the urge to brag about them. It's best to resist that urge- as comparing often leads to feelings of inferiority and guilt. If you ever find yourself in a situation where another mum wants to brag about how soon their little Timmy could walk and talk, or how long they were breastfed for, it's best to respectfully try to change the subject. Every child is unique and develops at their own rate!
Seek professional help
It's natural to feel mum guilt now and then, but if you feel that you are constantly struggling with feelings of mum guilt, you may need professional help. Most areas offer free/low-cost counselling, or you can seek support online.
https://www.nspcc.org.uk/keeping-children-safe/support-for-parents/
What to Expect – The Most Trusted Pregnancy & Parenting Brand is a site where mothers can connect with and support one another with various topics.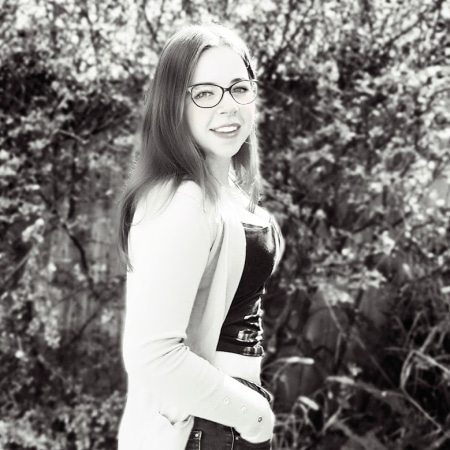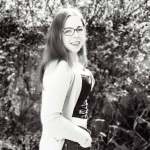 Louise McCamily serves as the Digital Marketing and Administrative Assistant at MyBump2Baby, where she has contributed to the creation and editing of more than 400 articles. She holds a prestigious Surfer SEO certification and a Foundation Degree in Software Engineering with distinction. Louise is passionate about delivering outstanding service to MyBump2Baby's expanding community of families.
Reach out to her at [email protected] for inquiries.
https://www.mybump2baby.com/wp-content/uploads/2021/03/Mum-Guilt.jpg
630
1200
Louise McCamily
https://www.mybump2baby.com/wp-content/uploads/2016/10/Logo-MyBump2Baby_transparent-bg-1-1.png
Louise McCamily
2021-03-10 10:35:53
2021-11-05 17:11:39
Mum Guilt- 7 Simple Ways to Eliminate it