My Boyfriend Raped Me – My Domestic Abuse Story
Disclosure: Some of the links within this article may contain affiliate links, meaning at no cost to you, we may get commission if you decide to make a purchase through one of the links within the article.
At MyBump2Baby we feel it is important to share real stories to raise awareness and support other people going through similar experiences. Today we have an anonymous on Domestic Abuse. My boyfriend raped me – My Domestic Abuse Story. If you are suffering from Domestic Abuse, we urge to seek help on the contact methods at the bottom of this post.
Love, all anyone wants in the world is to be loved and sometimes this overwhelming urge clouds your view and judgement.
My First Boyfriend
I first met *Greg when I was 18, I hadn't really had a boyfriend and was wondering when I would actually meet someone. He was a barman at our local pub and over time made his intentions clear. I fell fast and I fell hard.
It was all pretty nice to begin with, he introduced me to his friends and included in me things he was doing when he wasn't working long and unsocial hours. Stayed by me when I moved away to Uni and came and visited me even though I was 4 hours away.
Moving in Together
I then decided to move back home and complete my course at a local Uni. This meant we moved in together when I moved home as he was staying with my mum. We then rented our first flat that September. Things were good, we moved in January as that flat wasn't very good but it was then my feelings started to change. He worked full time yet I paid for pretty much everything, he would say he was working but then id go down and he wouldn't be there. Money went missing from my personal bank account and it became clear it was him. I decided to leave… But he talked me out of it. He said he would change, he would be around more and do more things together. So I stayed. I shouldn't have.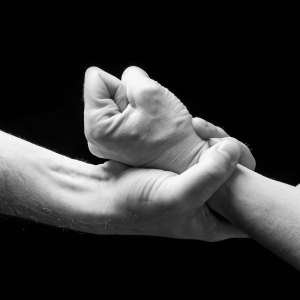 Things Gradually Got Worse
Things got worse, he drank a lot, would call me names, be rude and selfish… coming home at 1 – 2am and expecting me to make him dinner even though he was so drunk he could barely walk. This got worse and worse, the names got worse and worse. He started shoving me and pushing me around and I knew this wasn't something I wanted to be in. I left and went back home.
I got sucked in again….
A big deal for me as I was fiercely independent and going back to sleep on my mums sofa wasn't ideal. A few weeks turned into a couple of months and it became clear he hadn't been paying the rent, the landlord contacted me and obviously demanded his rent; I went over and the flat was in a state. I had to pay the outstanding rent and then get him out. I spent over two weeks clearing and sorting and bailing him out of the trouble he had got in. I got sucked in again. We spent weeks talking and he opened up and deeply personal things and I saw that sensitive side that I knew was in there. He curbed his drinking and I was back in his life. We moved back in together.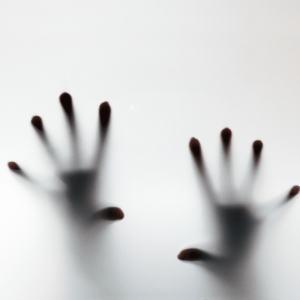 We made the place our own…
We made this place our own, I decorated and made it all personal and homely. Just how I wanted it. Bills were split yet slowly over time it again started to go more with me paying out for things. He started getting later and later home, sometimes so drunk he couldn't even open the door. The names and shoving started again, money got tighter and tighter and I just knew it was never going to change. I didn't want this to be my life. I decided that I was going to end or relationship; only this time I wasn't going to move out. We had a two bedroom property and I didn't want to go back to my mums again for fear of humiliation and I told you so. So we chatted I said I didn't want to be with him and I would go into the spare room until I had enough money to move out, I explained to the landlord who actually lived opposite and this was all ok.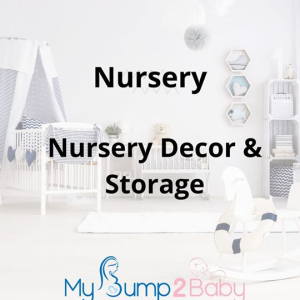 Two Days Later…
Two days later, after an afternoon and evening at the pub watching a Chelsea football game he came home gone midnight absolutely drunk, couldn't open the door so I had to go and let him in, he then just burst into tears and said how sorry he was and how he would change. We sat down in the lounge and I explained we had tried and tried and I just couldn't anymore, I would always be there for him but I couldn't do this anymore.
The Attack
He started to get angry and I could tell he was getting wound up so I said I was going to bed and walked off to my room. He grabbed my arm and pulled me back trying to kiss me, I pushed him off me and said to leave me alone. He again grabbed me but started pushing me into my room. I said for him to leave but he wouldn't listen, he was angry. As much as I fought and kicked and shouted and screamed I couldn't get him off and no one else heard me. That night he raped and attacked me.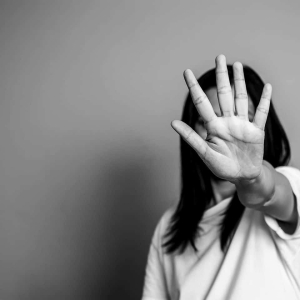 As soon as it was over I ran out of the flat and to my mums
It was 2am at this time and I couldn't get my words out through the shaking and sobbing. Both my brothers legged it out the house as if to go after Greg but came back when they couldn't get in. It was their brother instincts to protect me that caused them to act like this. I couldn't say anything. I went to sleep on the sofa. I woke at 7am and realised id left my purse in the flat, I had to go and get it because he had stolen from me before and I couldn't have him do it again.
I went in the flat and he was there, he wondered where I had been; he had no recollection of what he had done. He couldn't explain the broken glasses and furniture, the scratches or bruises. The last thing I said to him was you attacked me, I left and went back to my mums and then went to work.
Reporting him to the Police
I told a friend what had happened and she told me I needed to report it. I hadn't thought about it, I guess I had gone into auto pilot and just carried on as my day should have been. It was at the end of my shift I saw her and she took me to the police station. She called my mum and she came down too. That night I had to travel to a specialist unit to be examined and give my statement which had to be recorded. I had to relive everything that had happened again.
We got home around 3am… it was only then I completely broke down and couldn't stop crying and shaking. I had a panic attack. Something which then became a regular occurrence. He was arrested eventually, they couldn't find him at first which makes me think he had remembered and was scared. He was charged and released on bail. I moved back to the flat, the landlord was understanding and changed the locks. It was 11 months before it went to trial, I have never completely explained the exact details to anyone other than the police officer what had happened and this hung over me.
The thought of my mum, my aunt and my best friend knowing every single detail of what he did was terrifying. So when he entered a plea of guilty to attempted rape I accepted as this meant there wouldn't be a trial. I do sometimes think what if I had gone to a full trial and argued it but I just wasn't strong enough and I didn't want to. That May he was sentence to 18 months in prison with 10 years on the sex offenders register. I felt like this was it. He was locked away and couldn't come near me.
PTSD
It wasn't it, I had PTSD and went through 4 counselors before finding one I could connect with. This was nearly 18 months after the attack. But it did help, I got the help and support I needed to rebuild and learn what I should expect from my partner. It took me a long time to trust someone again. I went onto buy my own property and renovate that by myself and got back to being me.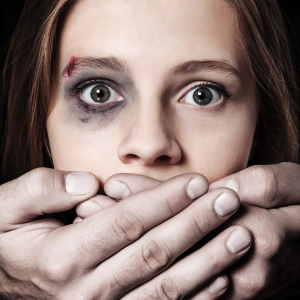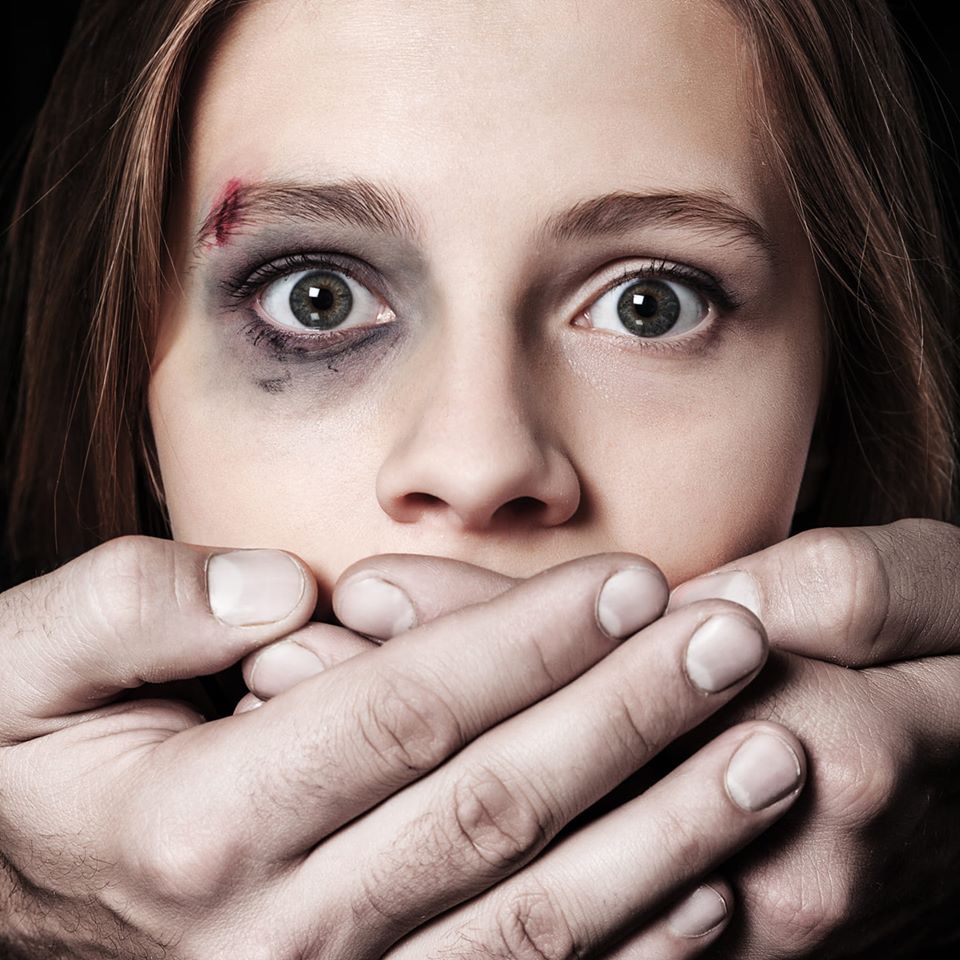 8 years later….
8 years later I have a mortgage on my lovely house, a beautiful 2 year old daughter and a boyfriend who for the last 5 years has made me see truly what love is. People ask do you wish it hadn't happened and I say no,. I now believe in the butterfly effect as if it hadn't happened I wouldn't of moved jobs, I wouldn't of become an estate agent, got my first property, met my bestest friend and met my now boyfriend. Things happen for a reason. I will never ever forget that date or time when it happened; but it has different meaning now. I don't think of it as the day I was attacked, its the day that I became a mummy as its my daughters birthday. It might freak people out but I truly see it as a happy day now.
My Advice to anyone suffering…
If you think something is wrong in your relationship, if you feel you aren't treated like you should, if the little digs and comments are becoming to regular and to common then talk. Speak out and resolve things before it gets worse. Domestic violence doesn't have to be getting beaten black and blue it can just be the way your spoken to, the way your treated. Its not ok to fell down about yourself or scared because of someone else.
Seek help from any of the many organisations and support lines that are available.
If you need to talk to someone…
If you want to access support over the phone, you can call:
National Domestic Abuse Helpline – 0808 2000 247 (www.nationaldahelpline.org.uk/)
The Men's Advice Line, for male domestic abuse survivors – 0808 801 0327
The Mix, free information and support for under 25s in the UK – 0808 808 4994
National LGBT+ Domestic Abuse Helpline – 0800 999 5428
Samaritans (24/7 service) – 116 123
Rights of Women advice lines, there are a range of services available
We also have access to family law solicitors throughout the UK.
Carla is the founder of MyBump2Baby. Carla has a huge passion for linking together small businesses and growing families. Carla's humorous, non-filtered honesty has won the hearts of thousands of parents throughout the UK.
She has previously written for the Metro and made appearances on BBC News, BBC 5 live, LBC etc. Carla is a finalist for Blogger of the Year award with Simply Ladies inc. Carla is also the host of the popular Fifty Shades of Motherhood podcast and The MyBump2Baby Expert podcast.
https://www.mybump2baby.com/wp-content/uploads/2020/04/my-boyfriend-raped-me.jpg
960
960
Carla Lett
https://www.mybump2baby.com/wp-content/uploads/2016/10/Logo-MyBump2Baby_transparent-bg-1-1.png
Carla Lett
2020-04-28 15:44:01
2022-08-08 12:38:35
My Boyfriend Raped Me - My Domestic Abuse Story