My Breach Baby Birth Story – Kim Proudfoot
Disclosure: Some of the links within this article may contain affiliate links, meaning at no cost to you, we may get commission if you decide to make a purchase through one of the links within the article.
At MyBump2Baby we feel it is important to share real-life stories to raise awareness and support other people going through similar experiences. Today Kim Proudfoot shares an honest yet humorous breach baby birth story.

My Breach Baby Birth Story – Kim Proudfoot
When I first got pregnant, I didn't know for a little while as was still having periods so when I did the test we had to go for an early scan and sure enough there was the little heartbeat. The periods eventually stopped – the sickness however, absolutely floored me!!! I was being sick up to 40 times a day and this continued all the way through my pregnancy, I was even sick during the birth.
Mum Instincts
I was however adamant from the day I found out that I would be 3 weeks early, I had no idea why but I just had a gut instinct. So at 36 weeks and 6 days I woke up needing a wee 4am (all completely normal, seen as though you need about 500 wees a night). Just as I got back into bed, I could feel myself having another wee, I actually didn't really think anything of it because dribbles happen, so I got back up went to the toilet and put on a maternity pad, got back into bed and it was full within minutes, then the period pain like cramps started.
Not a False Alarm
I went downstairs and just started to do a few jobs thinking it must just be braxton hicks but they were getting stronger… so I phoned the hospital to ask for advice as I had wanted to go into the birthing centre but they told me I couldn't because he was one day earlier than being classed as full term. I just started to pack the last few bits into the hospital bags and at about 6.30 I woke dad up and my exact words were… "I think he's coming" and his responses was "who's coming" the bloody pope who do you think haha.
Shower and a Shave
So obviously I wanted to have a shower and shave my legs and vagina as that seemed like a priority at the time and in general just was very calm whilst Dad was rushing around panicking thinking I was about to drop within the hour.
Time for Hospital
At around 7am I decided we should probably go to the hospital as the contractions where coming on heavier and more frequently. When we arrived at the hospital, we were put in the triage room where we stayed for a little while and a lovely older semi-retired midwife came into to do some checks and I got hooked up to the heart rate monitor. We couldn't go down to the ward until 8am so she kept us in the triage room until then. I was only 3cm's at this point but she still let us stay because he was early.
My Baby is Breach
8am came around and we were moved to the maternity, we stayed there until about 11am when I was moved to the delivery suite. I had to stay hooked up to the heart rate machine so couldn't get up and move around just had to lie down with my legs akimbo which is funny considering that's my nick name haha. Another midwife was now looking after us as our previous one had finished her night shift. There were lots of people coming in and out throughout the day and as it came towards tea time I was checked by the midwife again who then quickly brought a doctor in to check and then the ultrasound equipment came in as they needed to check him. Turns out that Teddy was actually back to back and breach and what she thought was his nose was actually his penis haha!
Now my antenatal classes were due to start that very day I gave birth, so although I was already well up knowledge wise on standard births, I didn't really know a lot about breach ones. I was told that I probably should have a caesarean but the recovery time wasn't ideal as dad could only have a few days off following the birth so I said I wanted to go ahead with a natural birth. I did have to get gowned you and sign my life away ready for a section just incase it had to happen but we pressed on.
By this time the semi-retired midwife who I had seen in the morning was now back on the night shift as she was looking after me again and thank god because she was the most knowledgeable person ever about what I was about to experience, she kept me the most calm I'd ever been, she explained that there would be a lot of people coming in and out but she also told me exactly what each person would be doing before it happened so not to worry me. I had to have an epidural because as I got to 10 cm's dilated. I wasn't allowed to push (which is horrific when your whole body is telling you to push). I had to wait for his bum to drop right down, my contractions then started to slow and my amazing midwife advised dad to tune my nipples like a radio (I wish I could say this wasn't true but it was and I honestly didn't care less at the time) and within a few minutes you can bet your ass the contractions came back thick and fast apparently it's an age old trick – who knew.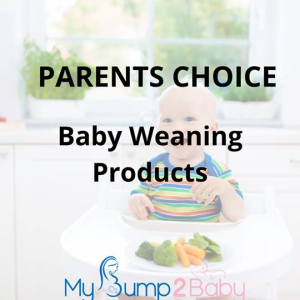 Then as I was getting closer to being able to push that's when the maternity avengers assembled. The head doctor was there to deliver Ted as the midwife couldn't, my midwife was at one shoulder, dad was at the other, mum was pacing the room, two nurses ready to take him as he was born. The anaesthetist, head midwife and the c-section team where literally outside of the door waiting, like I said my midwife explained that all of these people would be here so it wasn't a surprise for me. I also had my sister and best friend waiting downstairs in the reception area.
They did have to make quite a large cut before I was able to start pushing as they would need to turn him as he was coming out. The pushing started and it was just not happening until the doctor said we had 10 more minutes and then I would be taken to theater, so with absolutely everything I had I managed to push this tiny little bum out and I was asked the usual question 'do you want to feel him' I definitely without hesitation said yes and I will never forget the feeling of touching a little baby bum rather than a head. Next big push and his legs where nearly out and this is when she needed to turn him, legs out but so was his penis and that is obviously the time he decided to have a wee absolutely all over her whilst his head is yet to be pushed out.
Then it was the hard work trying to get the head out when the rest of him was free however I did it, the nurse had to cut the cord so they could take him straight away to be checked as he also didn't cry for what felt like minutes but in reality probably wasn't even one but then I heard it, the most beautiful noise I've ever heard and he was here my little Teddy was here and just perfect even though he had very enlarged testicles because they took the brunt of the force but the biggest plus side was that he was born at 17 minutes past midnight so was no longer actually classed as premature ? he caused chaos during my pregnancy and birth and hasn't stopped since and I would change a second of it.
https://www.mybump2baby.com/wp-content/uploads/2020/04/My-Breach-Baby-Birth-Story.jpg
960
720
[email protected]
https://www.mybump2baby.com/wp-content/uploads/2016/10/Logo-MyBump2Baby_transparent-bg-1-1.png
[email protected]
2020-04-17 09:20:08
2022-08-08 12:54:25
My Breach Baby Birth Story – Kim Proudfoot