My Congenital Diaphragmatic Hernia Positive Birth Story by Megan Chapman
Disclosure: Some of the links within this article may contain affiliate links, meaning at no cost to you, we may get commission if you decide to make a purchase through one of the links within the article.
At MyBump2Baby we feel it is important to share real-life stories to raise awareness and support other people going through similar experiences. Today Megan Chapman shares her positive birth story on Congenital Diaphragmatic Hernia.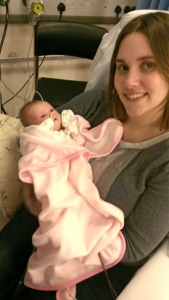 My life was pretty normal, I grew up and still live in a small town in Oxfordshire. I met my hubby when I was 19 on a night out at a local pub and we've been together ever since. We got married in April 2011 and in 2012 decided to start our own little family.
I was lucky, I fell pregnant quite quickly and everything seemed to be going really well. Pregnancy suited me, apart from the 7.30 am dashes to the toilet and my husband chuckling as he left the house with my head down the bog. We kept it quiet and didn't tell even close family until my first midwife appointment at 10 weeks and we heard a heartbeat. After the 12 week scan we shared our joy with the world and we both felt like we were on cloud nine. Unfortunately, that only lasted 8 weeks.
Gut Instinct
We went to our 20-week scan thinking we'll find out if we're having a girl or a boy. My husband had read the leaflets you are given from the midwife explaining what can go wrong. He told me not to read them as it upset him so much, but something made me look at them the night before our scan, call it gut instinct if you will.
The day of our scan arrived; I'd booked a day off even though our appointment wasn't until late afternoon. In the morning we viewed a new house, the one we were renting would have been too small for our little bundle and us. We loved the house at first sight and paid the holding fee to the rental agency, we felt amazing and on the start of an incredible journey.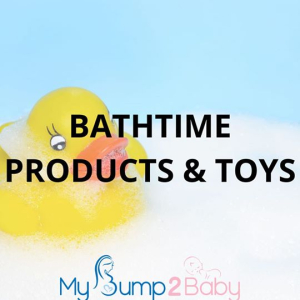 Our 20-week Scan
We arrived at the hospital for our scan, nervous and excited all at once. We had a lovely sonography who conducted the scan, very friendly and was chatting away to us. Then it turned weird, really weird. I saw a puzzled look on her face, she asked me to go to the bathroom, have a pee and a jiggle as she couldn't quite see what she needed. I knew something was wrong but did as she asked.
As I came back to the room, she was walking down the corridor with another lady. As we walked in together to rejoin my husband she introduced herself as a senior sonographer. She had been asked for a second opinion on something. The room fell silent, I was hoping that it was nothing, that everything was fine. But the silence stretched. She then said 'I'm really sorry'. My heart felt like it was going to jump out of my chest. She explained our baby's heart was on the wrong side, it was to the right instead of the left. She said she had to make a call to the Fetal Medicine Unit to see if someone could see us today and the senior sonographer left the room. The other lady stayed with us, she explained she had only been trained for a year and never seen this before, but in all likelihood our baby had a Congenital Diaphragmatic Hernia, but Fetal medicine would be able to confirm.
When the other lady returned she explained that as it was late in the day there was no one available to see us that day but to come back first thing tomorrow and we had a 9am appointment. We were numb, really numb. I'd seen CDH in the booklet but it didn't say much. They asked me not to Google anything that night.
The Next Morning
Obviously, we didn't sleep. And arrived at the hospital the next morning in complete shock. We were seen quickly, and CDH was confirmed. They explained what it was, our baby's diaphragm hadn't formed correctly and the left side was missing. This meant her stomach and other abdominal organs had entered her chest cavity, preventing her left lung from developing. They said the baby would have a 50% chance of surviving after birth. They offered me a termination which I refused straight away. I was then asked if I would have an amniocentesis test to see if it was linked with any other condition as they needed to know what they were dealing with, which we did consent too. We also had a cardiac specialist scan our babies heart in case there were problems there too. Luckily again there wasn't but whilst she was scanning we realised we hadn't found out if we were having a girl or a boy. By this point we wanted to know, we wanted to feel closer to our baby and were told we were having a girl!
After a long day of numerous tests and scans, many tears and several hysterical moments we went home.
The following weeks were so hard. We were seen every 3 weeks and scanned. Things remained the same, no worse, no better. I struggled, really struggled. I had this little life inside of me kicking away but I couldn't enjoy it. I was terrified of losing her.
The weeks passed, we lost some people really close to us as well.
My dad passed away when I was 34 weeks pregnant. It was the most difficult time of our lives, but we supported each other. I found an amazing charity, CDH UK, who supported me, there were woman going through the exact same thing who got it! They didn't tell me everything was going to be ok, because it wasn't. They were a shoulder to cry on, a place I could let the rage come out and above all they understood the condition and I didn't need to explain myself.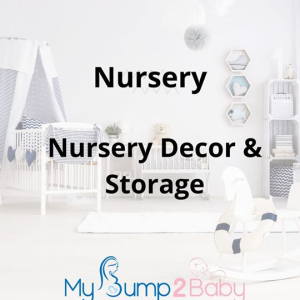 Then I went into labour at 37 weeks, I was utterly terrified, our baby was safe inside me, happy, secure, the second she came into this world she would be in danger. I couldn't do anything to stop it though. Labour didn't go as planned. I was never going to have the amazing birth experience some have, it was long, tiring and hard. At the end I had a room full of people, mainly to take care of her when she arrived.
The Birth
We were told she would be immediately taken away and would probably not cry, but she did! She was like a little lion cub, trying to roar, she was on my knee for maybe 20 seconds and I was in love. They then carried her over to the resus table, intubated her, and my hubby got to kiss her goodbye.
We waited about five hours to see her. The consultant came to see us and said he was cautiously optimistic and wanted to operate asap. At 36 hours old she underwent life saving surgery, to pull her abdominal organs out of her chest and put in a prosthetic patch.
She spent 10 days in ICU ventilated, we had some scares in this time but she pulled through. We came home when she was 20 days old and thanks to Ronald McDonald House Charities we were able to stay in our own room at the hospital and not worry about travelling in and out everyday. It was such a relief to have one less thing to worry about.
On discharge we suddenly realised we had a baby and nothing to look after it with! We didn't buy anything, we didn't want to jinx it! So we had a mad dash round the local toys r us, to buy essentials and filled the car to the brim!
My daughter is doing really well since her difficult start to life. She's now a happy and healthy 7 year old and has a little sister who is 2.
The experience certainly changed me. I suffered badly with anxiety and depression about 18 months later, probably a bit of PTSD too in hindsight. I had amazing help and support though and that's what got me through.
https://www.mybump2baby.com/wp-content/uploads/2020/04/My-Congenital-Diaphragmatic-Hernia-Positive-Birth-Story.jpeg
1024
764
[email protected]
https://www.mybump2baby.com/wp-content/uploads/2016/10/Logo-MyBump2Baby_transparent-bg-1-1.png
[email protected]
2020-04-17 09:24:28
2022-08-08 12:37:34
My Congenital Diaphragmatic Hernia Positive Birth Story by Megan Chapman