My Home Birth Story by Tianna Williams
Disclosure: Some of the links within this article may contain affiliate links, meaning at no cost to you, we may get commission if you decide to make a purchase through one of the links within the article.
At MyBump2Baby we feel it is important to share real-life stories to raise awareness and support other people going through similar experiences. Today Tianna Williams shares her home birth story with us.

Home Birth Story
I am now a very proud, overwhelmed but extremely happy mommy of two BEAUTIFUL little girls!!!!!
Little miss (no name until she was about 8 days old) arrived 30th September at 01:55am after a speedy 55 minute labour and birth!!
My Waters Broke
I'd been having the odd pains here and there since around 37 odd weeks but never amounted to anything. My waters broke at 1am after I rolled over in bed and I yelled what was that haha! Ash said probably your waters broke so I went to the bathroom and yes, it was true! The contractions started swiftly afterwards so we called for the home birth midwives to come and the triage midwives wanted to speak to me, there was no way that was gonna happen I barely had a break in between.
Filling the Pool Ready for a Home Birth
Me thinking I had hours ahead took my time but 15 mins in I knew it was the real deal! I'd gotten downstairs and was trying to fill the pool with the hose and Ash eventually was downstairs helping me get sorted! I Called my Doula and friend to come fast as things were moving fast and strong. There was a delay with the midwives as they had to pick up something (what I dunno as everything was here apart from gas and air – which they didn't bring lol) and so I was wondering when they'd come. Louise comes at about 0140 and she's supporting Ashley and asked me if there's anything I wanted her to do and I said to put up the fairy lights.. the pool was filling – slowly..
By this point I'd tried to get hold of my mom to come and my brother was FaceTiming me lol I kept cutting him off! But he text me to say she was coming.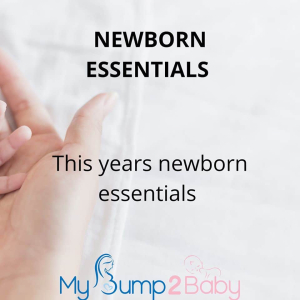 The Midwives Hadn't Arrived Yet
Lou asked me if I wanted to be somewhere else, she came over and left the lights as I was feeling like I wanted to push. I was on my hands and knees over the bottom of the stairs but I said no! Baby was coming! So she sent ash upstairs for towels and I'm telling you nothing was stopping baby from coming!
I said to them both get my knickers off so they had to cut them cause I couldn't move! I reached down and felt the top of her head in my hands and I said she's coming NOW! So I told Ash I need help and Louise showed him where to put his hands! Her head was out in one push and my god I remember saying owhhh it burns lol! Then another contraction and she arrived at 0155am into daddy's hands and then into my arms! The midwives still hasn't arrived yet lol!
Bloody Hell that was fast….
I thought bloody hell that was fast, so we went into the living room to just chill. My mom arrived not 5 mins in and she was chatting away wondering what next not realising that baby was in my arms already!! I apologised cause I didn't think it would be so fast! Midwives eventually arrived about 20 minutes later and the placenta hadn't come yet but I was adamant I wanted to let it on it's own and it did just over an hour later.
No Gas and Air
After an agonising examination from the midwife (no gas and air) I learned I didn't tear but had graze but would heal on its own! However little bub had a low temperature and despite skin to skin and breastfeeding we couldn't warm her. So I agreed reluctantly to transfer in to check on her. My mom and baby went in the ambulance. Olli, was fast asleep! Daddy and Lou stayed to pack up and tidy up.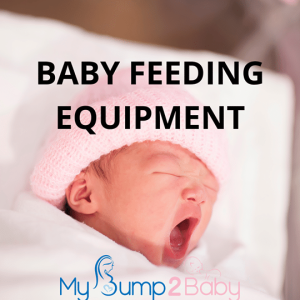 After a few hours warming her up observations and all the usual checks on hearing, eyesight and heart etc she gets a clean bill of health and we are discharged home later the same day we went to pick Olli up as Ash dropped her off there before coming to the hospital and she's just besotted with her baby sister. We left and arrived back to a beautifully clean and tidy home.
I couldn't have asked for a better birth in all honesty!! The midwife has been today and Lou came to give breastfeeding support, dropped off our shopping and she baked a cake, brought Olivia a card and gifts from her new baby sister, flowers and a card for me and new baby grows for the littlest.
Still in shock and awe of the last 24 hours and I'm sure I will be for a while. ash has a month off and I'm just so happy right now ! All that I wanted and more! I'm not bothered by not using the pool or the tens either.
https://www.mybump2baby.com/wp-content/uploads/2020/04/My-Home-Birth-Story.jpg
960
720
[email protected]
https://www.mybump2baby.com/wp-content/uploads/2016/10/Logo-MyBump2Baby_transparent-bg-1-1.png
[email protected]
2020-04-17 09:43:00
2022-08-08 14:28:11
My Home Birth Story by Tianna Williams