Those of you who regularly follow my Instagram stories and blogs you will know that I absolutely love supporting mums in business and when we were given the opportunity to review a new sensory brand we were very excited.
When it comes to babies, we remember the bottles, cots, bouncers, video monitors and clothes, but we can sometimes forget about the importance of stimulating our little one's senses. Sensory play helps with development, it improves hand eye co-ordination and can promote early language development.
Now, I am certainly no expert in this field, nor do I claim to be but this is why MyBump2Baby loves to work with the experts like Natalie, The Founder of My Sensory Box.
My Sensory Box is the perfect gift/purchase for expecting and new parents. The box is filled with magnificent, colourful props that will help stimulate your babies' senses whilst creating memories that will last a lifetime.
My Sensory box currently has a unique family of 3, The Fidget Sensory Box, The Original Sensory Box and finally The Bumper Box which is the one we are reviewing today.
I love how much effort went in to the packaging of the box, it came wrapped in cellophane with a neat ribbon on the right hand corner which showed it was ideal for a baby shower or as a gift when a new baby has been born. It is also ideal for someone last minute like me who often gets gifts on the way to the event
Upon opening the box, it was beautifully wrapped in green tissue paper. I was impressed with the amount of items in the box it was literally full to the brim of goodies.
Contents of the Bumper Box
An LED Bulb
3 Balls
Glow Sticks
Egg Shaker and Maraca
Scarf
Ribbons
Foil
Black and White Picture Cards
Feathers
Bubbles
Balloons
Now, you could be like I was and wonder "what the hell do I do with these items?"…. FEAR NOT, I can reassure you that Natalie, the founder of My Sensory box has literally thought of everything. Inside the box comes a fabulous little card with all the features and benefits of each prop so you know exactly what to do with each item.
What are the Benefits of the props inside My Sensory Box?
The Led Bulb provides your little ones with visual stimulation and helps with relaxation. The bulb can fit in to a main ceiling light or a table light and babies can enjoy the beautiful shapes and colours. George is 2 and a half and loved this, he is always asking for the magic light.
The Glow sticks are a great way to add fun to bath time, George and I used them and turned the lights down and put the shark song on he absolutely loved it.
The Egg Shaker and Maraca are great exploring sound; they can use whilst singing nursery rhymes.
What baby doesn't love a game of peekaboo? The scarfs come in some stunning colours to drape of your babies face to stimulate touch.
The ribbons are a fantastic way to encourage movement and they are excellent for hand eye co-ordination.
What it is about foil and babies? Foil was Georges favourite items whenever we went to any sensory places, he still loves it now.
Did you know that Black and white is the first colours your baby sees? I didn't until I read the information inside the box, the different black and white picture cards can be placed anywhere and help maximise early visual stimulation
Feathers are included to stoke over your little ones face, arms and legs.
2 lots of bubbles are included in the box and we all love bubbles
Balloons in line with first colours and includes and led light
The 3 balls are a great way to end the session with a gentle massage.
We love The Bumper Box from My Sensory Box. I can't believe how much thought goes in to each box, it is clearly something that the founder Natalie is very passionate about. I feel that the price of £25.00 is very reasonable considering the amount of props in each box.
Although the box is aimed at babies, George really enjoys playing with the items from this box too.
I would purchase this box for a friend or family member and even myself if I was to have another baby. I love how compact the box is and the way that everything fits back in to the box neatly and can be stored away ready for the next play session.
**Please do not leave baby unattended with any of the items in the box. Must always be used under supervision of an adult**
The website is currently being built but in the meantime if you want to purchase this item you can click here
At MyBump2Baby we recognise how important sensory is and we have hundreds of local classes listing throughout the UK, you can find your nearest class here.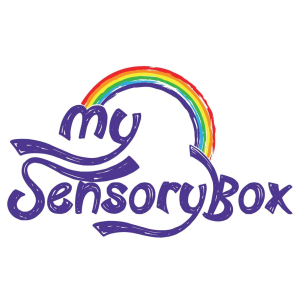 Carla is the founder of MyBump2Baby. Carla has a huge passion for linking together small businesses and growing families. Carla's humorous, non-filtered honesty has won the hearts of thousands of parents throughout the UK.
She has previously written for the Metro and made appearances on BBC News, BBC 5 live, LBC etc. Carla is a finalist for Blogger of the Year award with Simply Ladies inc. Carla is also the host of the popular Fifty Shades of Motherhood podcast and The MyBump2Baby Expert podcast.
https://www.mybump2baby.com/wp-content/uploads/2018/11/My-Sensory-Box-Review-.jpg
1217
1217
Carla Lett
https://www.mybump2baby.com/wp-content/uploads/2016/10/Logo-MyBump2Baby_transparent-bg-1-1.png
Carla Lett
2018-11-15 10:03:10
2021-01-02 08:52:20
The Perfect gift for a baby - My Sensory Box Review