My Sepsis Story by Bronwyn Lavender
Disclosure: You may find affiliate links within this article, which means at no cost to you, we may earn a commission if you purchase through the links.
At MyBump2Baby, our real-life story section is extremely popular and this year our Area Manager for Newcastle upon Tyne is working with Sepsis Trust UK as her Charity of the Year.  Together they aim to help raise awareness of the seriousness of Sepsis.  Here, brave mum Bronwyn Lavender shares her story.
Expecting…
In November 2013 I was 20 and expecting my first baby, a little boy! In my head, I expected a smooth labour with no problems but that couldn't have been further from the truth.
On 10th November my contractions started and then on the morning of the 11th my back waters went. I rang up the MAU who said that I'd know if it was my waters and to take some paracetamol for the contractions and have some baths and they would probably see me later that day. As he was my first baby, I had no idea of back waters that could go and followed her advice.
"The pain was getting more intense"
That evening I went up to the hospital as the pain was getting more intense and I was feeling sick. I was given a stretch and sweep and told to prepare to go home for a while but during the stretch and sweep, the rest of my waters went. The midwife asked me if I'd had any more and I explained I'd been leaking all day but when I rang up, I was told I'd know if it was my waters and not to worry. She admitted me and took bloods and took me up to a ward where I was told I'd be collected and taken to delivery later on that evening.
I was taken down to delivery at 3:30am where I was given 2 cannulars, one for water and one for antibiotics to stop any infections. I wasn't progressing as fast as they liked so I was given the hormone drip and opted for an epidural.
"My words slurred and I become very confused"
After I was given my epidural, increasingly sleepy and at some point (I don't remember when), I spiked a fever. My words slurred and I became very confused as well as throwing up regularly. I don't remember much of what happened during that time where I was given the epidural and being told to push but I was so tired and poorly (although I didn't know it at the time) I really struggled to push and was given an episiotomy and ended up with a forced assisted delivery.
My son was born and taken straight to SCBU for a cannula and a dose of antibiotics.
I didn't realise quite how poorly I really was. I struggled to pass urine after my catheter and thought that the antibiotics were for a urine infection!
"My son contracted meningitis, and I ended up with Sepsis"
Me and my son spent 2 weeks in hospital; he contracted meningitis and I ended up with sepsis. I had several IV antibiotic doses and then moved onto oral antibiotics but I was so tired all the time and felt like I had no energy.
I didn't quite realise how life threatening sepsis was and in all honesty, I'd never really heard of it before! I'm lucky I had the antibiotics pumped into me during labour otherwise I could have had a very different ending to my story. Also, if the midwife who I rang when my waters first went had listened properly and asked me to come in, it also could have been prevented.
"We are both ok"
Thankfully, both me and my son are ok and have no lasting effects of our sepsis and meningitis and I went on to have another child in 2018 with thankfully a much smoother birth and no complications, however I didn't realise how worried I was of the same thing happening until I was in labour.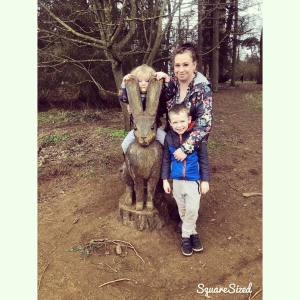 There needs to be more sepsis awareness around because it commonly gets passed off as something else and by the time it's caught, it's too late.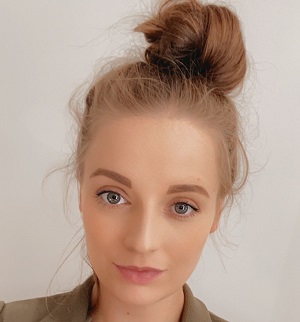 Lauren Back is a mum of 3 & has a huge passion supporting small businesses and growing families in Newcastle Upon Tyne and throughout the UK.
https://www.mybump2baby.com/wp-content/uploads/2021/03/image2.jpeg
1242
1242
Lauren Back
https://www.mybump2baby.com/wp-content/uploads/2016/10/Logo-MyBump2Baby_transparent-bg-1-1.png
Lauren Back
2021-03-22 15:21:00
2021-03-22 15:21:00
My Sepsis Story by Bronwyn Lavender