My Sepsis Story by Kathryn Walshe
Disclosure: You may find affiliate links within this article, which means at no cost to you, we may earn a commission if you purchase through the links.
At my Bump2Baby, we always feel privileged when people come forward and allow us to share their real-life stories. Today Kathryn Walshe shares her Sepsis Story, to help us raise awareness of the condition.
I gave birth to a beautiful baby girl…
On the 25th of September 2018 I gave birth to a beautiful baby girl, all was good so it seemed and after a few checks we were sent home feeling great. The first few days at home were so precious my big boy met his little sister, everything was perfect.
By Friday I noticed I had mastitis, feeding was going really well, but having had mastitis before I knew I'd need antibiotics, so I went to the hospital that night, got my antibiotics and I was on my way. 
Saturday came and everyone was round to meet my baby, I felt rubbish but everyone was so excited I'd of felt bad if I'd of said no. 
It started within a matter of hours…
Saturday evening it began I was shaking uncontrollably saying I was freezing but incredibly hot, my breathing was so much faster than normal. I just kept telling myself the antibiotics will kick in soon. My partner told me to go to the hospital but I refused, I'm quite tough when it comes to illness and don't like unnecessary hospital trips, thinking it was just mastitis & the antibiotics would kick in any time. 
I was told to go to the hospital within the hour…
On Sunday I was due a midwife visit at the hospital, I called them to say I'd have to cancel as I was unwell. I continued to shake uncontrollably all morning, the doorbell rang & there was a midwife at my door. She came in checked the baby then checked me over, I had a high temp, I was breathing to fast, she told me these were 2 signs of sepsis and said you need to go to hospital within the hour. At this point I didn't realise how serious sepsis was so we took our time making sure we had everything and dropped my eldest at his grandmas. 
I drove us to the hospital and casually walked to the ward, within minutes I had 5 or 6 doctors/nurses/midwifes stood around my bed trying to put a cannula in my arms. I couldn't understand the fuss after all I thought I was 'okay'. Anyway after 5 attempts they got one in and started the IV antibiotics, an oxygen mask was then placed over my face and a midwife stayed by my side monitoring me. My temperature, pulse and blood pressure were checked every 10 minutes and every-time they were high. 
"If you'd of been one hour later she wouldn't be here"…
The doctor pulled my partner to the side and said 'if you'd of been 1 hour later she wouldn't be here, you were just in time'. 
IV after IV was pumped into my body, I can't remember how many but for 4 days it was constant. 
I was monitored constantly, no doors were allowed to be closed they had to see me 24/7, everytime a nurse came to me she'd say 'are you okay? How are you feeling?' They always looked worried, but me being me just said 'yeah I'm fine'. Throughout everything my daughter was with me, luckily being a newborn she slept & fed most of the time so I just about managed with her by myself. 
They took bloods daily to try work out where the infection was, it wasn't my mastitis so what was it? 
"You know how serious Sepsis is, don't you?"
About 2 days in my partner said to me you know how serious sepsis is don't you? I honestly didn't understand it, I'd never known anyone to have sepsis, it feels silly now but generally I had no idea. 
When my partner told me I could die, I tried to stay strong, that night he left & I burst into tears realising what I'd be leaving behind if I couldn't fight it, I was terrified. 
No antibiotics seemed to be working…
Every time the nurses checked me I'd ask if I was getting better, there was always an issue no antibiotics seemed to be working long enough to make me better. I feared for my life, I feared for my children what would happen if I wasn't here. I feared for my partner how would he cope with them & everything else going on.
I continued to fight holding my head up like everything was okay, it wasn't I was scared. My family came to see me, I kept a smile on my face, I knew my mum would be panicking anyway, no need to let her know I was too. 
When they left I cried, I didn't want to be alone, I wanted to be at home with my family. 
3 days in they told me the antibiotics were starting to work & I was finally getting better, what a relief I felt. I could close my door there wasn't a nurse constantly there, my partner would come see me every single day.
On the fourth day I was told I could finally go home with a course of antibiotics and blood thinning injections.
It was due to an infection in my womb…
My partner recently told me I had sepsis due to an infection in my womb as they took too long to stitch me up. 
2 years down the line & I still suffer, I'm still scared I'll get sepsis again but next time I won't be as lucky. I'm struggling with PTSD I try to keep things to myself and not worry anyone but some days are tough. I struggle massively with my memory now, I forgot some things within minutes, this bothers me so much, my immune system isn't half as good as what it was. Someone was watching over me that week & I'm forever grateful to be here.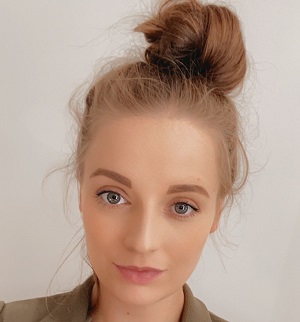 Lauren Back is a mum of 3 & has a huge passion supporting small businesses and growing families in Newcastle Upon Tyne and throughout the UK.
https://www.mybump2baby.com/wp-content/uploads/2021/03/image0.jpeg
1280
666
Lauren Back
https://www.mybump2baby.com/wp-content/uploads/2016/10/Logo-MyBump2Baby_transparent-bg-1-1.png
Lauren Back
2021-03-22 15:20:19
2021-03-22 15:22:29
My Sepsis Story by Kathryn Walshe