We are very lucky to be home to 500+ of the UK's best bloggers, we are also very lucky to have our own army of MyBump2Baby parent bloggers who review products, days out and services both locally and nationally.
MyBump2Baby Kettering and Wellingborough parent blogger
Today we are interviewing the lovely Sarah Jane our mybump2baby parent blogger in Kettering and Wellingborough. Sarah also runs her own local Kettering and Wellingborough hub on MyBump2Baby to help parents and parent to be find local pregnancy – pre-school classes.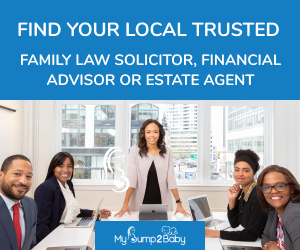 About me!
 Hi everyone, my name is Sarah-Jane , I'm a mum of 3 gorgeous people.  Christian will be 2 in November, Katie has just turned 12 and Thomas is 22 years old and is away from home now studying.
I live in Kettering with Richard and my youngest two children along with Oscar the Boston Terrier (not a French bulldog )
I work as a civil servant for 3 days a week and for nearly 10 years now i have also been making personalised silver fingerprint jewellery and now I am the MyBump2Baby ambassador for my local area of Kettering to Wellingborough and I am so looking forward to finding out more about what's on locally to keep Christian and I entertained and active at the same time as supporting local business owners and letting everyone know what is out there in our area.
Favourite food
It has to be a Sunday roast dinner, roast potatoes, Yorkshire puddings , gravy mmmm you cannot get better than that, I don't mind if it's chicken, beef, pork…… it is all delicious
Favourite Drink
I know it is not very good for me but I cannot resist an ice cold can of diet coke – not pepsi- diet coke and not out of a machine, it has to be out of a can – I realise I am being very specific
Favourite TV programme
I really enjoy watching come dine with me, I am not the greatest cook but luckily I live with Richard who likes to cook and will happily use every pot in the house to cook something delicious that he has seen on the telly and i just have to pour the wine and eat it.  I could never go on the show but I just love the narrator and the characters and seeing in their houses as well as the food
Favourite Film
I am a huge Disney fan and my all time favourite film is Beauty and the Beast.  I don't mind if it's the animated or the recent version I love them both.  I have a cogsworth clock and lumierre candlelight above my fireplace and I will never allow Katie to throw away the Beauty and the beast lego castle we got for her a few years ago – it really was for her and not me
Favourite Book
I do love to read and I am pleased that Christian seems to really enjoy his books too.  My favourite is a book called The Shadow of The wind by Carlos Ruiz Zafon, I am not one to keep things and when i finish a book I donate it to my local shop as I won't read it again but this one has been read more than once – in fact I haven't read it for a while so I might have to add it to my summer list.
 Favourite Holiday Destination
Disney World Florida – we took Thomas when he was 8 years old and we went back again when Katie was 8 years old and that time I got engaged as well which makes it an even more special place. Also if we keep taking our children there when they are 8 I will get to go back in around 6 years so I had better start saving.
Favourite day of the week
Sunday, big dinner, usually have family round and I take some time out to myself to plan the week ahead, I feel better when I can be organised.  Wednesday would be a close second as that is the last working day of my week at the office and I get to spend time with my family and working on my own business.
What do people not know about me
Probably lots but I know that nobody knows that I have a saxophone – it is purple and gorgeous –  that I am teaching myself how to play if I ever get the time – I used to play at school (many years ago) so I am starting from the very beginning again.
To contact Sarah please email [email protected]
Carla is the founder of MyBump2Baby. Carla has a huge passion for linking together small businesses and growing families. Carla's humorous, non-filtered honesty has won the hearts of thousands of parents throughout the UK.
She has previously written for the Metro and made appearances on BBC News, BBC 5 live, LBC etc. Carla is a finalist for Blogger of the Year award with Simply Ladies inc. Carla is also the host of the popular Fifty Shades of Motherhood podcast and The MyBump2Baby Expert podcast.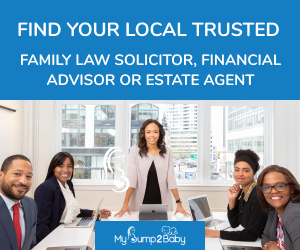 https://www.mybump2baby.com/wp-content/uploads/2020/07/mybump2baby-Kettering-and-Wellingborough-parent-blogger.png
630
1200
Carla Lett
https://www.mybump2baby.com/wp-content/uploads/2016/10/Logo-MyBump2Baby_transparent-bg-1-1.png
Carla Lett
2020-07-28 12:16:47
2020-11-17 05:03:31
MyBump2Baby Parent Blogger in Kettering and Wellingborough