At MyBump2Baby we are thrilled to have our own army of mum bloggers to support both parents and small businesses both locally and nationally. Lauren is our parent blogger in Newcastle Upon Tyne, aswell as blogging for MyBump2Baby, Lauren also looks after her own local pregnancy baby and toddler directory.
MyBump2Baby Parent Blogger in Newcastle Upon Tyne
Lauren works with both local businesses in Newcastle and national businesses throughout the UK to raise brand awareness.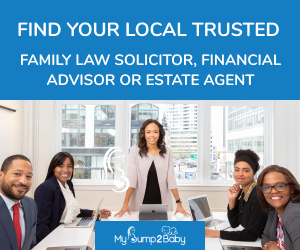 Tell us a bit about you…
My names Lauren, I'm 28 and from Newcastle upon Tyne. I am a fiancée, and a Mummy to two beautiful little girls Mia (3.5) and Millie (2), with our baby boy on the way due in October! I'm also Mummy to our fur baby, Belle who is our 8 month old golden Labrador who we recently rehomed.
I am a full time working Mum, and work as a Recruitment Officer for the NHS alongside being one of the ambassadors for MyBump2Baby which I absolutely love.
I literally live and breathe my girls, they are literally my little best friends and are my entire world. I absolutely love being a mum including all the ups and downs the title brings with it! I am also obsessed with and absolutely adore all things Disney.
What are your favourite things to do in your spare time.. .
I'm honestly so boring, I don't really have an exciting life! I have a blog which I absolutely love doing, I have had a creative block recently but I hope to get back in to it soon. If we are child free I love to spend time with my partner just enjoying the peace and quiet, and pre-lockdown we used to have date nights which I used to love.
Favourite food …..
I honestly love food I don't think I could pick just one but if I had to it would HAVE to be a Sunday Roast!
Favourite Drink…..
Even though I know it's super bad for me, everyone that knows me will tell you I'm addicted to Coca Cola! I do like flavoured fizzy water as well – I think I just like anything fizzy!
Favourite TV programme…..
My favourite TV programme has to be Hawaii 5-0… if you haven't already seen it you HAVE to watch it (you can thank me later!). Although I am absolutely heartbroken as after 10 series there is no more! I also love watching Hollyoaks, I've always watched it since I was young.
Favourite Film….
My favourite film has to be The Greatest Showman, i could watch it over and over again and honestly never get bored of it – I have all of the songs on my phone too. It was also one of my mums favourite films so it will always be special to me!
Do you have a favourite book….
My life is actually so hectic I never have the time to read although pre-children I used to love a good book! It's definitely something that I want to try and get back in to.
Where is your favourite holiday destination….
It has to be Disney World in Florida! I went with my grandparents when I was younger so it has always held a special place in my heart but over the last 4/5 years I've been lucky enough to go quite often – it was Mia's first holiday and she absolutely loved it. Once everything is back to some sort of normal it is definitely somewhere I'll be booking to go to first!
Favourite day of the week….
I think Saturday is my favourite day – no work on a Saturday and no work after a Saturday either!
What do you like writing about…..
When I write I like to write about things that I think will help others in a similar situation. I have written about some experiences I've had whilst being a mum which I hope can help other parents too, and have also written about my personal experiences and journeys too.
What is something most people don't know about you?
I think there are a few things that people wouldn't know about me unless they know me quite well – I am definitely a closed book at first. I would say that a lot of people don't know that I suffer from depression and anxiety, but I don't like to dwell on it – I like to try to use it to help others.
How would people describe you?
Hard working, independent, protective, hot-headed, kind, stubborn, affectionate, compassionate, selfless, good listener, always looking out for others, playful, caring.
If you would like to work with Lauren please contact her via email [email protected]
Carla is the founder of MyBump2Baby. Carla has a huge passion for linking together small businesses and growing families. Carla's humorous, non-filtered honesty has won the hearts of thousands of parents throughout the UK.
She has previously written for the Metro and made appearances on BBC News, BBC 5 live, LBC etc. Carla is a finalist for Blogger of the Year award with Simply Ladies inc. Carla is also the host of the popular Fifty Shades of Motherhood podcast and The MyBump2Baby Expert podcast.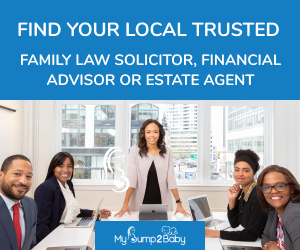 https://www.mybump2baby.com/wp-content/uploads/2020/07/MyBump2Baby-parent-blogger-in-Newcastle-Upon-Tyne.png
630
1200
Carla Lett
https://www.mybump2baby.com/wp-content/uploads/2016/10/Logo-MyBump2Baby_transparent-bg-1-1.png
Carla Lett
2020-07-28 11:39:41
2020-11-17 05:03:35
MyBump2Baby Parent Blogger in Newcastle Upon Tyne