Nausea During Ovulation – Is it Normal? Causes & Relief
For some women, ovulation can cause a whole bunch of symptoms, however, other women experience no ovulation symptoms at all! One of the symptoms of ovulation that some women experience is nausea. But is nausea during ovulation normal? What can cause nausea around ovulation time? This article will answer all of those questions and more.
In this article:
Is Nausea During Ovulation Normal?
Ovulation typically occurs at around day 14 (or the middle of) a regular menstrual cycle (however for women with irregular menstrual cycles, this may vary). If you are experiencing nausea during the middle of your menstrual cycle- it may be due to ovulation.
Nausea is considered a secondary symptom of ovulation- meaning it is not a particularly common symptom. But is it a cause for concern? Most likely not!
Nausea- and headaches- during ovulation are caused by the rapid fluctuations in hormone levels that come with ovulation, and whist nausea whilst ovulating is not very common, it is considered normal.
Causes of Nausea During Ovulation
Hormonal Changes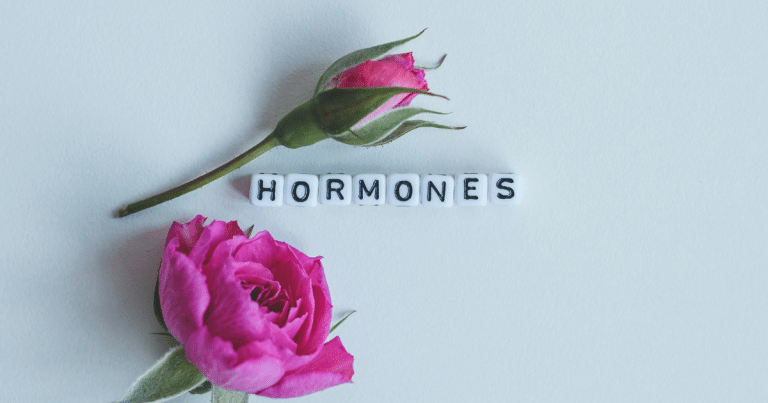 During ovulation, several fertility hormones are at play to ensure that the ovulation cycle runs smoothly.
At the beginning of your cycle, your brain releases follicle-stimulating hormone (FSH), to tell your body it is time to begin a new menstrual cycle. The follicle-stimulating hormone tells your ovaries to start developing a new egg cell to be released. Once a mature egg cell- and the dominant follicle containing it- has been developed, the production of FSH is stopped.
Once the FSH is stopped being produced, next your brain produces estrogen to tell your body to start thickening your uterine lining, in preparation for a fertilised egg cell. Once the estrogen levels have reached their peak, a surge of luteinizing hormone (LH surge) is released, causing the dominant follicle to rupture and release the egg. Essentially, it is after the LH surge that ovulation occurs.
Progesterone is also released to tell your body to maintain the thickened uterine lining for a short period of time, in case of the arrival of a fertilised egg. If the egg is not fertilised, it is reabsorbed into your body, and your menstrual period begins.
During the ovulation process- it is the changing estrogen and progesterone levels that can cause some women to experience nausea, as well as other symptoms like breast tenderness and headaches.
Food or Digestive Issues
Above, we discussed the role that each hormone plays during the ovulation process, and which of those hormones may be responsible for the pesky nausea symptom you are experiencing during ovulation. There is a chance, however, that the nausea you are feeling is just coincidentally during the time of ovulation, and that the two are actually unrelated.
Food or gastrointestinal issues are commonly the culprit of nausea. These issues can include:
Food poisoning
Food sensitivities (such as sensitivities to spicy or dairy foods)
Stomach bugs or virus
If you are concerned about the nausea you are experiencing, or think you may have a stomach virus, you should consult your doctor.
How Can I Relieve Nausea Around Ovulation?
Reduce your intake of fatty and junk foods.
Avoid overeating. This can also be a cause of weight gain during ovulation.
Stop smoking.
Avoid drinking alcohol.
Try drinking mint and chamomile teas.
If nausea during ovulation is a persistent and routine problem for you, you should consult your healthcare provider, who may be able to prescribe you treatments, such as:
Anti-nausea medications, such as Gravol- to help relieve nausea.
Birth control pills to help to regulate the hormones which cause nausea.
Is Nausea Around Ovulation Time a Sign of Pregnancy?
If you are experiencing nausea around mid-cycle, it may be a sign of pregnancy. Nausea, or morning sickness, is one of the most commonly known (and troublesome!) pregnancy symptoms. If you are experiencing mid-cycle nausea- it is recommended that you take a pregnancy test, as it may be a sign of pregnancy.
What Other Signs of Ovulation are there?
As well as nausea, there are several other ovulation symptoms. You can read all about potential ovulation signs in this section.
Cervical Mucus Changes
Cervical mucus changes is one of the most, if not the most, common ovulation symptoms. Monitoring the changes in your vaginal discharge can tell you a lot about your reproductive health, and what stage of your menstrual cycle you are in. During ovulation, and around your fertile window, you experience a specific kind of vaginal discharge called "egg white discharge". This egg white cervical mucus has the following features:
It is stretchy or slippery in texture.
It is clear in colour.
It is odourless.
It has the consistency of raw egg whites.
Ovulation Pain
Ovulation pain is pelvic or lower abdominal pain- that often occurs on one side (namely the side from where the egg was released from the ovary)- that is caused by ovulation. Ovulation is also called "mittelschmerz"- which comes from the German words "middle pain".
Ovulation pain can be described as a dull ache or sharp pain. Ovulation pain is often accompanied by ovulation bleeding.
Ovulation Bleeding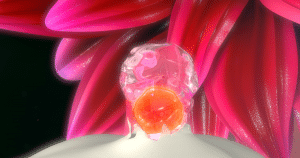 Ovulation bleeding is light bleeding or light spotting that occurs around the time which you would usually ovulate. Ovulation bleeding is usually pink or brown in colour and typically lasts for one or two days.
Like nausea during ovulation, ovulation bleeding is caused by rapidly fluctuating hormones.
Breast Tenderness
Like nausea during ovulation, breast pain during ovulation is a secondary symptom. Breast pain caused by ovulation can be uncomfortable, but there are ways in *-which you can relieve it. You can read our article, "Do Breasts Hurt During Ovulation?" to find out more about the causes of breast pain during ovulation, and how you can relieve it.
Cervical Changes
During your fertile window, your body secretes cervical fluids which soften the cervix. This cervical fluid creates the ideal environment for sperm to survive and for fertilisation occur. As well as your cervix being softer, your cervical also moves up higher into your body to create the ideal position for sex and conception.
Basal Body Temperature Changes
Tracking basal body temperature is a common way that many women use to predict ovulation and their fertile window. Basal body temperature tracking is done by recording your basal body temperature- or resting temperature- at the same time every morning. Just before ovulation, your temperature raises slightly.
You can use this raise in temperature to identify when you might be ovulating.
More from MyBump2Baby
To read about pregnancy symptoms at each day past ovulation, click the links below:
Hi, I'm Louise- mum of one to a little boy called Mason.
I am the Digital Marketing and Admin Assistant for MyBump2Baby.
I enjoy working to provide excellent service to MyBump2Baby's growing families.
Nice to meet you!
You can email me at [email protected]
https://www.mybump2baby.com/wp-content/uploads/2022/04/Nausea-During-Ovulation.png
630
1200
Louise McCamily
https://www.mybump2baby.com/wp-content/uploads/2016/10/Logo-MyBump2Baby_transparent-bg-1-1.png
Louise McCamily
2022-04-08 13:45:58
2023-04-14 15:28:37
Nausea During Ovulation - Is it Normal? Causes & Relief