NBC Down Below Oil Press Release
Disclosure: This article may contain affiliate links, this means at no cost to you, we may earn a small commission if you purchase a product through them.
PREGNANT WOMEN ARE HAILING THIS 5* RATED, SELL-OUT 'DOWN BELOW' MASSAGE OIL AS HELPING THEM AVOID TEARING IN LABOUR, WITH DOCTORS AND MIDWIVES AMAZED AT THE RESULTS! NOW AMAZON CAN'T KEEP UP WITH DEMAND…
"Life saver after having my baby. I was lucky and had no tears but still felt a bit sore and this was fantastic for helping ease that discomfort." – Leah M, Amazon
"Ordered this oil as recommended by my midwife." – Katie Van Der Walle, Amazon
"When it came to giving birth I ended up with some grazes and a small tear that the midwife said wouldn't need stitching so I would definitely recommend this product!" – Shelly, Amazon
"Good product, definitely helped ease the massage!" – Kim Roberts, Amazon
"Amazing product! Used daily a few months before I was due to give birth. I believe it definitely helped contribute to the fact I didn't have stitches after birth."  –Nealey Huggett
Around 90% of women tear during childbirth; however some women can suffer from more severe forms of tearing, which can significantly damage the anal sphincter, the muscle that controls the anus. You might not know where the perineum is – lots of women we talk to don't know either so you're not on your
own there. Your perineum is the area of skin and underlying muscles that run between your vaginal opening and your anus. It is this area that stretches as the baby's head is born and similarly, it is this area that tends to tear or will be cut during birth if the situation dictates.
Down Below Perineal Massage Oil has been specially formulated for the intimate area of the perineum and its fragrance-free blend ensures it is safe to use in pregnancy. Down Below is safe to use (it is purposefully made for the job!), approved by the Vegan Society, natural, fragrance-free, nut-free, allergen-free and it is also multi-purpose. This wonder product can also be used to calm sensitive skin, and to improve the appearance of stretch marks.
It has become so popular, that it has SOLD OUT on Amazon, as Mum's-to-be leave hundreds of 5* reviews. Shoppers are hailing it as the reason they feel they didn't tear in childbirth, and credit it for healing grazes. In fact, many reviewers have stated that their midwife recommended it, and that their Doctor couldn't believe how well it worked. In fact, Google Searches for 'Perineal Massage' have risen 40% in the past 12 months, as more women adopt the routine.
Perineal massage is the massaging of the perineum both on the inside and out in preparation for birth. It is advisable to start anytime from 34 weeks of pregnancy and ideally should be done 2-3 times a week for best results. Here are the amazing benefits…
Reduces the Risk of Tearing and Damage: Research has shown that perineal massage from 34 weeks of pregnancy can reduce the risk of needing a cut in labour or badly tearing. Down Below contains a blend of Evening Primrose Oil, Rosehip Oil, Sunflower Seed Oil, Apricot Kernel Oil and Calendula Oil which are rich in antioxidants, Omega 3 and 6 fatty acids, assists in skin elasticity and promote skin healing.
It also reduces the risk of episiotomy, prevents scarring, reduces postpartum pain associated with tears and  trauma, diminishes the risk of postpartum urinary incontinence and faecal incontinence.
READ ON TO DISCOVER HOW TO PERFORM PERINEAL MASSAGE…
How do I Perform Perineal Massage?
The first thing is to make sure you (or your partner) have clean hands and short fingernails, that you have emptied your bladder and are relaxed in a place where you won't be disturbed.
Some women find a mirror handy to help visualise the area, whilst incorporating it into the bedtime routine after a bath or shower is also popular as it brings warmth to the tissues surrounding the area which helps the process. Positioning can be how you feel you're most comfortable; semi–sitting, one foot up on the toilet, bath or stool, squatting against a wall.
Next place 1-2 drops of Down Below massage oil onto your fingers (forefingers & middle fingers) and apply to the outside of your perineum. Place your thumbs about 2 inches (5 cm] into your vagina.
Press downwards with your thumbs in the direction of your anus so that you can feel the stretch of the muscles surrounding the vagina and the vaginal tissues. Once you have this downward pressure, use your thumbs to sweep from side to side in a rhythmic "U" shape/hammock movement. Whilst massaging the perineum from the outside with your other fingers. When massaging, apply steady pressure towards the anus. This may tingle, but should not hurt! This will also help you to recognise the sensation that you experience when your baby's head begins to crown.
Focus on relaxing your pelvic floor muscles as you massage, you will notice a difference in how it feels inside, it's really useful to have an understanding of this when it comes to giving birth because a tense pelvic floor will in a sense fight against you trying to push the baby out!
The perineum will possibly feel tight when you first start, but in time you will begin to feel a change as the tissues relax and stretch; remember this should not hurt! If your partner is performing the massage, just follow the same instructions but ask them to use their index fingers using the same "U" shape/ hammock motion. It is important to tell your partner how much pressure to apply.
All Midwives know about perineal massage and most will talk to you about it towards the end of your pregnancy so if you're still unsure if it's right for you check with your midwife!
Down Below Perineal Massage Oil, £11.99
Perineal Massage Oil | Vegan  Massage Oil | Natural Birthing  Company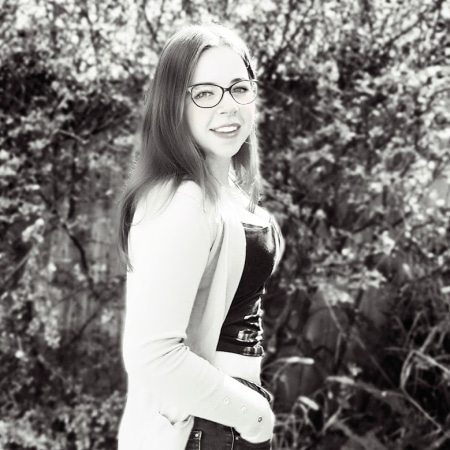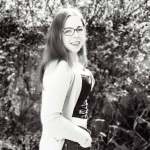 Louise McCamily serves as the Digital Marketing and Administrative Assistant at MyBump2Baby, where she has contributed to the creation and editing of more than 400 articles. She holds a prestigious Surfer SEO certification and a Foundation Degree in Software Engineering with distinction. Louise is passionate about delivering outstanding service to MyBump2Baby's expanding community of families
https://www.mybump2baby.com/wp-content/uploads/2021/09/birth.png
630
1200
Louise McCamily
https://www.mybump2baby.com/wp-content/uploads/2016/10/Logo-MyBump2Baby_transparent-bg-1-1.png
Louise McCamily
2021-09-17 16:40:55
2021-10-17 08:54:08
NBC Down Below Oil Press Release