I have spent my 1st year of being a mummy getting used to having a little human that comes everywhere with me, I was often worried I would forget I had him and leave him places so I thought my time was better spent reminding myself about the baby rather than concentrating on being organised at home. So now I have got used to having George …. (just about), I strongly feel it is now time to start being more organised and I have started with the food shop…. I am really weirdly excited about being more organised … yeah I know…  what a loser right?
Food shop
I don't know about you but being a busy mummy means that I often go and do our food shopping as a spur of the moment thing, if I am out and I can be bothered I will nip to Aldi on my way home from somewhere which often means that I am accompanied by a screaming child and no grocery list, I find myself running around Aldi like a complete idiot just picking up anything and everything that looks pretty "ahhh bright colours"…..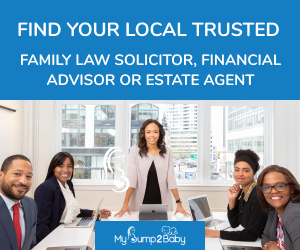 I often forget items which means I have to nip to the convenience store and it ends up costing me even more money and petrol. By the end of the week I have nothing but total mismatches in food left which often results in a take away… which then results in me feeling sad because I have spent even more money and my dreams of a bikini body this summer are rapidly decreasing….now don't get me wrong… as I am putting that Big Mac inside my mouth I feel like I am on cloud nine and as I chew I feel on top of the world but then it happens…. I spend the remainder of the night wallowing in self-pity and stuffing myself with anything sweet I can find in the cupboards and pinging my bingo wings to see if the big mac has made its way to them yet.
It is like a vicious circle and I want to be one of those mums that have got their shit together if you know what I mean… or at least look like I have.
So this week I decided it was time to take the leap towards being an organised and healthy and created my very own weekly meal planner. I started filling it in making sure that we are having enough healthy meals for the week.
This week
Drum Roll please…….
So this week after putting my meal planner to use the results are ….  DUM DUM DUMMMMM
The food bill was actually £5.47 cheaper than it was last week, I have a set meal planned for each day and night and I actually feel like a good mum. It enables me to ensure we are all eating healthily and also ensures that I stick to my healthy eating regime in the week.
If you would like to download a printable copy of my meal planner then please click here.
Carla is the founder of MyBump2Baby. Carla has a huge passion for linking together small businesses and growing families. Carla's humorous, non-filtered honesty has won the hearts of thousands of parents throughout the UK.
She has previously written for the Metro and made appearances on BBC News, BBC 5 live, LBC etc. Carla is a finalist for Blogger of the Year award with Simply Ladies inc. Carla is also the host of the popular Fifty Shades of Motherhood podcast and The MyBump2Baby Expert podcast.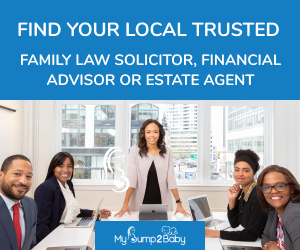 https://www.mybump2baby.com/wp-content/uploads/2017/05/Fotolia_56911037_Subscription_Monthly_M.jpg
1124
1690
Carla Lett
https://www.mybump2baby.com/wp-content/uploads/2016/10/Logo-MyBump2Baby_transparent-bg-1-1.png
Carla Lett
2017-05-22 18:33:49
2017-08-23 12:27:51
New Organised Me