We love review businesses that are a little unique and today we share our review on the amazing Images of Life by Deana, Deana is a newborn photographer in Hertfordshire who has her 2nd newborn Safety Certification which means your babies safety is her upmost priority. Read on to find out why we think the service she provides is  truly exceptional.
Newborn Photographer Hertfordshire Review

Now, we all know that having a baby is the most magical experience of a parent's life … Ok Ok…perhaps not all the blood, sweat and tears… but the rest of it is just beautiful. So of course, as parents it is only logical that when your little ones are born you would want to document every precious moment of their lives.  I certainly do, every ounce of gorgeous mayhem in my son's life. Obviously I am no professional photographer, so a quick snap on my phone is enough for me and I manage to capture the beautiful everyday moments in my none-professional way. This is all fine but there are times when I just want his beautiful face captured when its food stain free with sparkling eyes and that's where newborn and infant photographers are just the best.
When he was squidgy tiny we had a gorgeous newborn photoshoot. I loved it and still cherish the photographs now. I could never have captured those moments or managed to get him in the beautiful positions they managed without an explosive poo or any major freak outs. Newborn and infant photographers just have a way… a magical way. That's why at MyBump2Baby we are so excited to find the best of the best and guide them in your direction and boy have we discovered an incredible photographer for you!!!!
Deana Louise, Images of Life in Hertfordshire is one of these absolutely incredible photographers
You only have to take one glance at her website to an array of beautiful images to showcase her talent. Dreamy poses and beautiful memories made in her own unique signature style, Deana's photographs are taken in the comfort of her own studio where your comfort and your enjoyment are of the upmost importance.  With the highest quality props to ensure your baby and child are super comfy and relaxed. Her stunning products ensure your images are displayed to perfection.
Deana has been awarded her 2nd newborn Safety Certification, meaning that your baby's safety is her main priority. This may just be me, but when you are looking for photographers you obviously just take this for granted I mean I definitely didn't seek out this certification I'll be honest I didn't even know it existed but it does and it absolutely should!  Your baby is the most important thing in your life and the best should be expected. Deana is only one of a few in the U.K with this accreditation. I am sure all newborn photographers whether they have this or not will take absolute care of your precious newborn but by having this certification it means Deana will never take risks, and will  support and pose your baby with the greatest of care as she has been specially trained to do so. I definitely feel better knowing that and when/if I have another baby this is a certification I will look for.
In Deana's own words "there is nothing better than looking at photographs to evoke memories and feelings." I love looking back on pictures of my son and recalling the moment, the day, the time, the place. Our children just aren't squidgy and tiny for long enough are they? Deana's photographs capture not only those newborn days, but the cheeky smiles and innocent faces of childhood. Mobile phones just can't capture a moment the way a photographer can.
Attending many newborn seminars and courses to be trained in the beautiful art of newborn portraiture. Training every year to ensure you receive the best possible experience, from images, to the time in the studio, to the product choice. Deana makes sure you have the highest quality experience. Being a fully qualified Associate member of The Master Photographers Association and winning many awards for her work, including Cherubs Baby photographer of the year 2016/17. There really isn't a better choice for parent's in the Hertfordshire area.
I personally feel what sets Photographers like Deana apart from the masses is the time spent into her qualifications and training. Making that extra time for comfort, which as a parent is exactly what you need whether it be in those first hazy newborn baby days where sleep is prize to be won and your life revolves around feeds, burps and poo, or the early childhood days where peace and relaxation is a craving we don't always get. Deana has the skills to entertain and care for your child whilst capturing those special moments that will make you laugh, cry and remember fondly as you look back.  So all parents and families in Hertfordshire go and check out her website and five star reviews for yourselves and book in. MyBump2Baby certainly recognises and recommends her talents.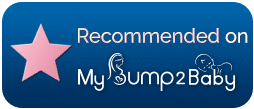 Deana is a 5 star review holder on Facebook based on 38 opinions.
Here are just some of the fantastic reviews;
"Absolutely amazing! I'd recommend Deana to anyone wanting perfect photos! I'm so overwhelmed and happy with how they've all turned out, not only was she amazing on the day she's put a lot of time and work in to make the photos absolutely stunning. So happy and grateful!"
"Although trying to do anything productive with a newborn can be a challenge, I have to say getting photos done with Deana was totally worth it. The session itself was relaxed and I knew we would come away with some amazing photos. Nearly 4 months on and I love the photos even more- she's changed so much already so getting the newborn photos really is a once in a lifetime opportunity xxx thankyou for such beautiful memories x"
"My baby arrived 5 weeks early and I was very neurotic about keeping him safe. Because he was soooooo teeny I was a bit apprehensive about the photoshoot that I had previously desperately wanted. However there was absolutely no reason to have been apprehensive at all. Deana was amaaaaazing with him, she was brilliant and handling him, making me and him feel at ease and was like a real life baby whisperer. I expected to go to a photographer but did not expect that she would be so brilliant with him. I would 100% recommend this photographer and will definitely use her again in the future."
You can see more of Deana's work here
and you can follow her Facebook page here.
https://www.mybump2baby.com/wp-content/uploads/2019/06/Images-of-Life-by-Deana-–-Newborn-Photographer-Hertfordshire-5.jpg
1308
1961
Carla Lett
https://www.mybump2baby.com/wp-content/uploads/2020/02/Logo-300x81.png
Carla Lett
2019-06-06 22:09:46
2019-06-06 22:10:13
Images of Life by Deana – Newborn Photographer Hertfordshire