Find The Best Photographer for Your Newborn | Newborn Photographer Stevenage
Today we share an expert article from an incredibly talented newborn photographer based in Stevenage. Deana owns a fantastic newborn photography business called "Images of Life by Deana".  Her outstanding reviews and stunning photography skills. You can have a look at Deana's listing with us here.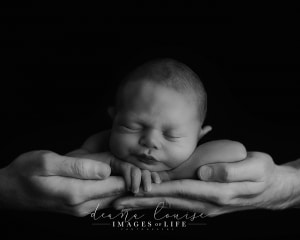 As expectant parents we have so many questions when it comes to finding the best photographer for your newborn baby. Deana an expert in the field is here to answer our questions.
_______________________________________________________________________
Let me introduce myself, im Deana a specialist newborn photographer. I am a qualified master photographer and I have also been awarded a newborn safety certificate. I started my business nearly 5 years ago after having my 3 beautiful children and I have to say I have one of the best jobs ever.
Having a baby is such an exciting time and I would encourage all mum's to be to have your newborn professionally photographed. They change so much in just a few weeks, so being able to capture your new baby is a privilege.
Having your new baby photographed is an amazing experience but may also be overwhelming.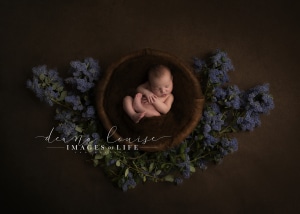 How do I know which photographer to choose? What do I need to look out for when selecting a newborn photographer?
Here a a few commonly asked questions & tips to find the best photographer for you;
When is the best time to book your newborn photographer?
As soon after your 20 week scan as possible. Many newborn photographers will only photograph 3-4 newborns a week, so they can get booked up quite quickly.
But what if my baby is early or late?
Your photographer will allow for this when you book by not booking in too many due dates per month so they can accommodate you when your baby arrives.
I'm worried my baby wont settle, what will happen if my baby just cries throughout the photography shoot?
A fully trained newborn photographer will know how to settle & soothe your baby. Its our job to make sure your baby is happy and content at all times.
How do I know which photographer to choose?
Its important to understand that all photographers are different, with regards to style, training & experience. This is often reflected in price. Always check your photographer has trained in safely posing newborns, don't be afraid to ask to see evidence of this.
Do you like the photographs on their website? Do they have great reviews? Do they offer products?
What should I be looking for?
1. What training have they undergone
2. Do they hold a newborn safety certification
3. How much experience do they have
4. Check out websites, fb, instagram is their work consistent.
5. Check out the reviews.
6. Pick up the phone and have a chat or pop along to the studio if your still not sure.
Why does a newborn photography session have to be done when baby is under 2 weeks?
Babies will still curl up nicely as they were in your tummy at this age, they will be more sleepy which gives your photographer the best chance of getting those beautiful shots. Any colic or baby acne will likely not have appeared at this early stage.
But what if I have to stay in hospital and miss that 2 week stage?
Dont worry an experienced photographer will still know how to capture beautiful images of your baby, there just may be some restrictions in terms of poses.
Will my baby be safe?
It is important that you choose an experienced trained photographer as your baby will be in the safest of hands. They will know when to do a composite image, babys head will always be supported. No risky poses will ever be done. Its important that you do your research when looking for a newborn photographer and dont be afraid to ask about newborn safety. Look out for the newborn safety certified badge on websites.
Will i need to provide props?
Your photographer will likely have a huge range of props to choose from, so you wont need to provide anything.
There are lots of photographers around to choose from, so its important to choose the right one for you as it is a once in a lifetime session. I hope the above has helped, always do your research, make sure you love what you see and don't be afraid to arrange a time to talk or meet your photographer to go through any questions you may have
Deana Louise Hewitt AMPA Images of Life Photography
Carla is the founder of MyBump2Baby. Carla has a huge passion for linking together small businesses and growing families. Carla's humorous, non-filtered honesty has won the hearts of thousands of parents throughout the UK.
She has previously written for the Metro and made appearances on BBC News, BBC 5 live, LBC etc. Carla is a finalist for Blogger of the Year award with Simply Ladies inc. Carla is also the host of the popular Fifty Shades of Motherhood podcast and The MyBump2Baby Expert podcast.
https://www.mybump2baby.com/wp-content/uploads/2019/05/Find-The-Best-Photographer-for-Your-Newborn-Newborn-Photographer-Stevenage.jpg
1060
1325
Carla Lett
https://www.mybump2baby.com/wp-content/uploads/2016/10/Logo-MyBump2Baby_transparent-bg-1-1.png
Carla Lett
2019-05-19 19:38:53
2023-04-13 16:33:01
Find The Best Photographer for Your Newborn | Newborn Photographer Stevenage