Newborn wake windows

Congratulations on your little bundle of joy! We're sure that you're soaking up all the love with your newborn baby. But maybe you're not managing to get a good night's sleep anymore and you want to know more about newborn wake windows.
This blog includes:
What are newborn wake windows?
How long are newborn wake windows?
Sleep schedules
Newborn wake windows at night
Do wake windows include feeding?
Newborn doesn't follow wake windows
Newborn wake window tips
How do you know if your newborn's wake windows aren't right?
Sleepy cues in newborn babies
Trying to maintain a sleep schedule with a newborn baby can be tough. Some parents might be lucky and their baby might have a set sleep routine. While others may find their baby is struggling to settle throughout the day and at night time.
If you find yourself in this situation, it doesn't mean you're doing anything wrong. All babies need different sleep periods, so sometimes following age appropriate wake windows doesn't work. There are methods that you can try to help your baby sleep better.
What are newborn wake windows?
Newborn wake windows are essentially your baby's awake time between their naps. This can be at night time as well as the daytime. Your baby's wake window is likely to be different to your friend's baby's, even if they're the same age.
Some babies can sleep easily, while others can't. Just because your baby doesn't take well to naps as a newborn, doesn't mean they won't in a few months either.
Baby wake windows change quickly as your baby grows, so make the most out of the time you have now. Even when your baby is one month old, you will notice a big difference in their wake windows.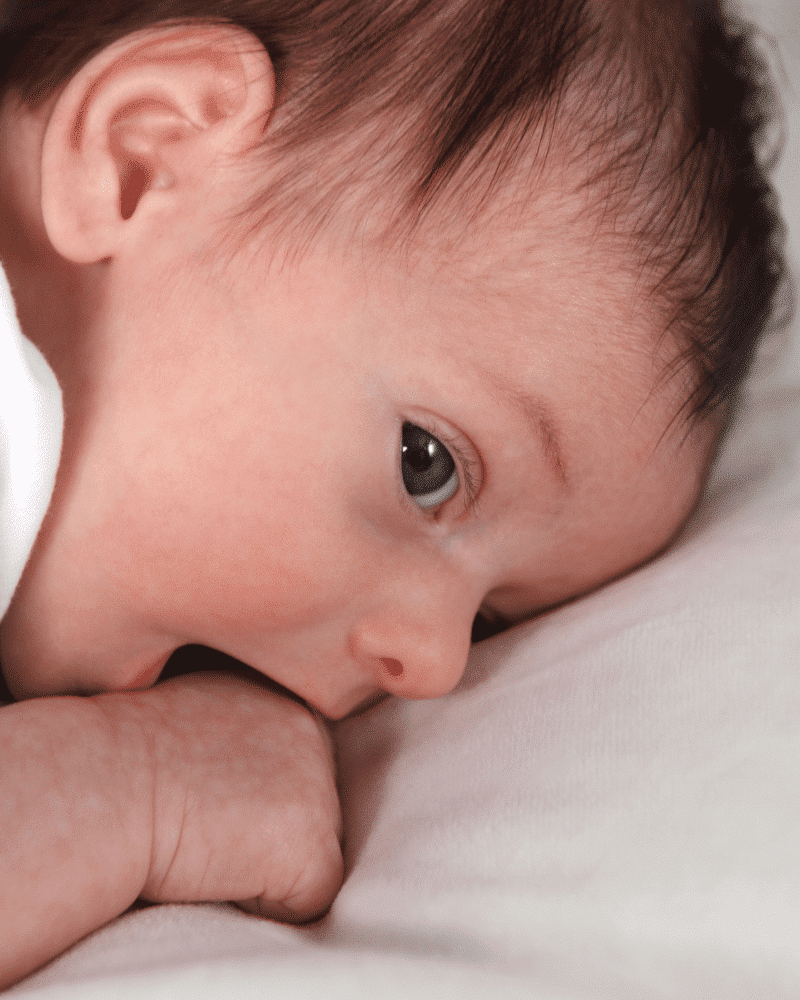 How long are newborn wake windows?
A newborn baby's wake window may only last 45 minutes. Once your baby is awake, you might only have enough time for a diaper change and some milk. Next thing you know your baby's ready to fall asleep again. They generally have a short wake window.
As your baby gets older and stays awake for longer, you'll find yourself being able to do more with them. Maybe you'll play with some toys or take them out to a baby group.
As we said earlier, baby wake windows do change fast. By 3 months, you might expect that your baby's wake windows will last for 90 minutes. Of course, as a wake window increases, the number of naps your baby has will decrease.
Sleep schedules
With a newborn baby, there is often a lot of pressure on parents to perfect sleep schedules. At this point, it's important to ensure that your baby is healthy, happy and sleeping when they actually want to.
If your baby is overtired, you will know about it. Therefore, you can make adjustments to the schedule to accommodate a little extra sleep. Similarly, if you find that your baby is taking a while to nod off, you can think about making changes. Changes may include taking time off the night sleep or adding time to a wake window in the day time.
Don't forget that you're just at the beginning of this amazing parenting journey. Things will get easier as babies fall into natural bedtime routines.
Newborn wake windows at night
Your newborn's wake windows at night will usually follow the same pattern as the day time. This is because newborns cannot differentiate between night and day. This is one of the reasons why a child may have a 6 month sleep regression.
To help teach your baby the difference between night and day, there are a few things you can do. These include:
Keeping the noise down at night time
Keeping lights to a minimum
Encouraging some household noise during other naps
Encouraging play during a wake window in the day
Encourage quiet time before your baby's naps for a better sleep
Some of these may become easier as your child gets older as they will stay awake for longer. Therefore, you'll have more time during wake windows to do fun things.
Do wake windows include feeding?
Baby wake windows include everything from when your baby first wakes from their nap until they fall asleep again. So yes wake windows include feeding. Like we said, with a newborn, you typically won't have much time to do much else when they wake up.
After welcoming a new baby into the world, new parents are often advised to sleep when the baby sleeps. When your baby naps, you could try and nap yourself or get a couple of jobs done.
Typically, a newborn baby will sleep between 8 and 16 hours per day. This sleep will be broken up by wake windows when your baby needs a feed or a nappy change.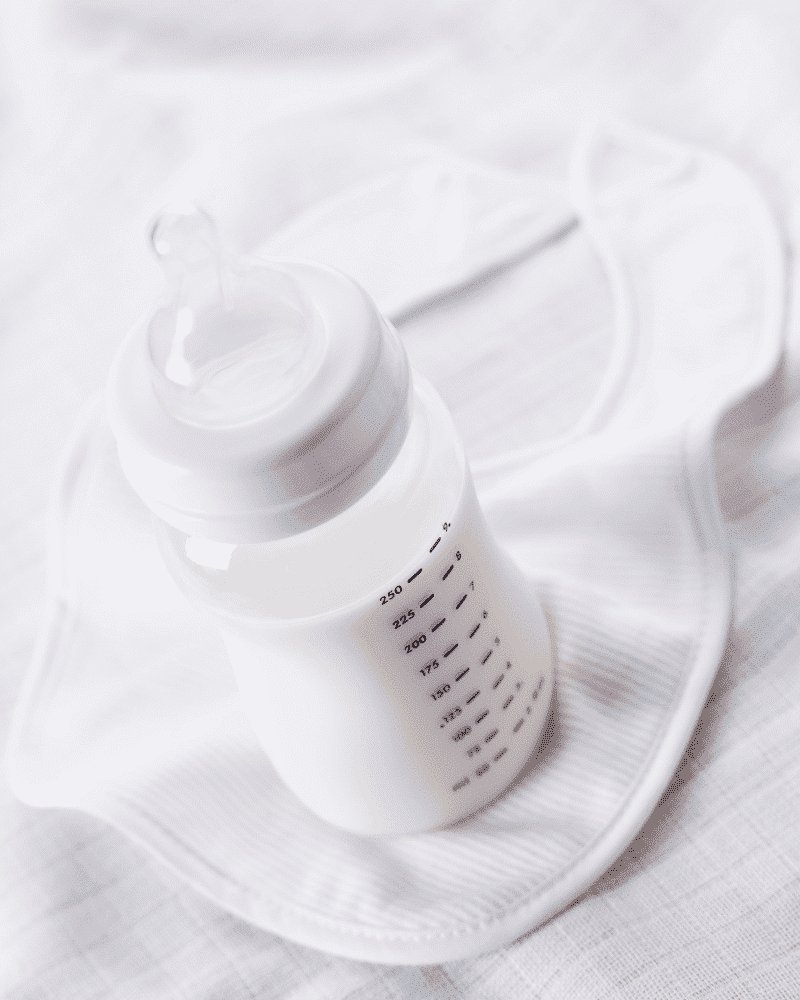 Newborn doesn't follow wake windows
You're probably thinking 'help! How are we going to get into a routine when my newborn doesn't follow wake windows?' And the answer…relax!
With a newborn baby, it's almost impossible to have a proper routine in place. Your baby's needs are changing so frequently, it's likely even they don't know what they want. The best thing you can do is listen to your baby.
If they're having a harder time falling asleep when you put them down for nap time then maybe they're not ready. Some babies absolutely love sleep while others are happy with a little less.
If your baby's struggling to nap, you could try taking them out for some fresh air. When your baby wakes you can get them home in time for their next sleep period. At your child's age, it's all about learning and teaching good habits. You don't want to teach them that you can take them out at all nap times.
Contact a certified paediatric sleep consultant if your baby is regularly sleeping less than 8 hours per day. Similarly, get in contact if your baby sleeps for more than 18 hours per day. They can advise you on the best practice and give you sleeping tips for later down the line.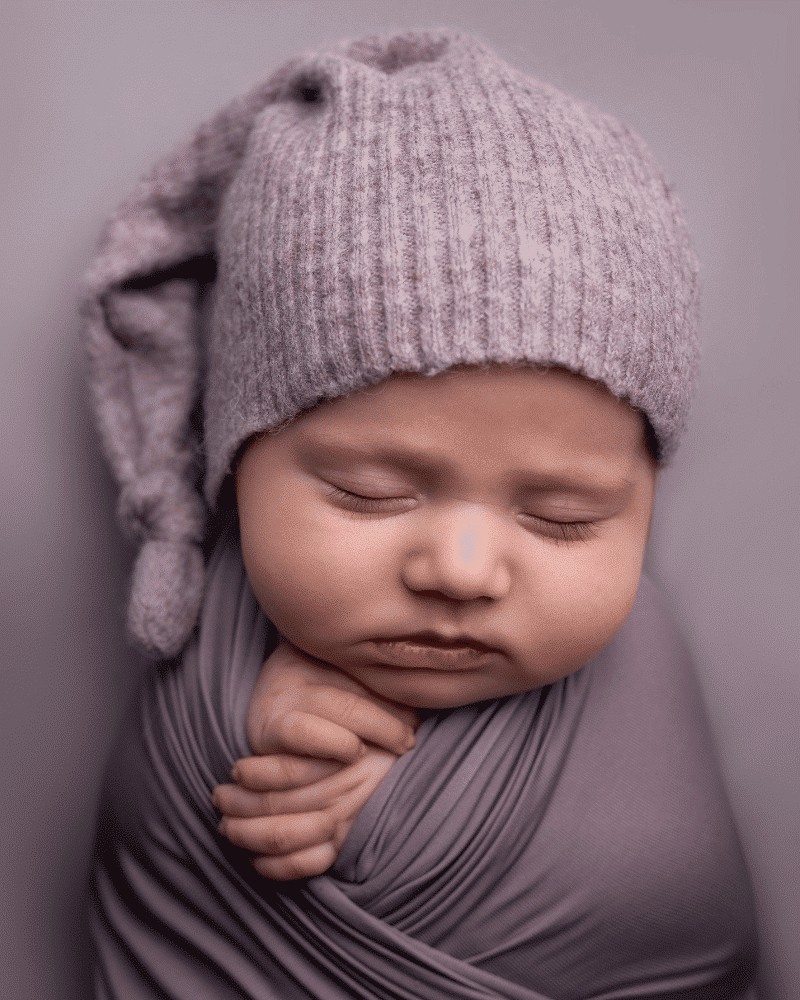 Newborn wake window tips
Every baby is different
The most important tip is that every baby is different. How your newborn baby sleeps might be completely different to someone else's baby you know. It doesn't mean either one of you is doing something wrong. One baby may just like a good sleep more than another.
Varying wake windows
Sometimes it may work best to try different wake windows. Some parents find their baby sleeps better at night with a longer wake window between the last nap and bedtime. By 'longer' we mean by around 15 minutes. At this young age, 15 minutes can make a big difference to your baby's sleep.
If your baby can't stay awake for another 15 minutes it's likely they were already in the appropriate wake window.
With that in mind, it's important that you aren't changing the routine of wake windows every day. This can cause confusion and may lead to an overtired baby.
How do you know if your newborn's wake windows aren't right?
Like we said, try not to put too much pressure on yourself to perfect your baby's sleep routine.
You'll be able to recognise if something needs adjusting. If your newborn shows no interest in sleep, the wake window may be too short and they could be under tired.
You could consider adding an extra 15 minutes to their awake time. After a couple of days, you will be able to see whether that method works.
Sometimes your baby's wake windows might be too long, even at just 45 minutes. If this is the case then your baby may start displaying sleepy cues. You could knock 15 minutes off the wake time for a few days to see if this makes a difference.
You may find that your baby is less tired and you can go back to the original wake window plan.
You may also find that your baby's awake windows vary throughout the day. For example, after the first wake window, the first nap may be longer. There might be a pattern that at a certain time of the day, your baby has the shortest wake window.
It might be a good idea to write down this information. Then you can quickly spot short naps and early morning wake ups. This means you can see if your child meets age appropriate wake windows.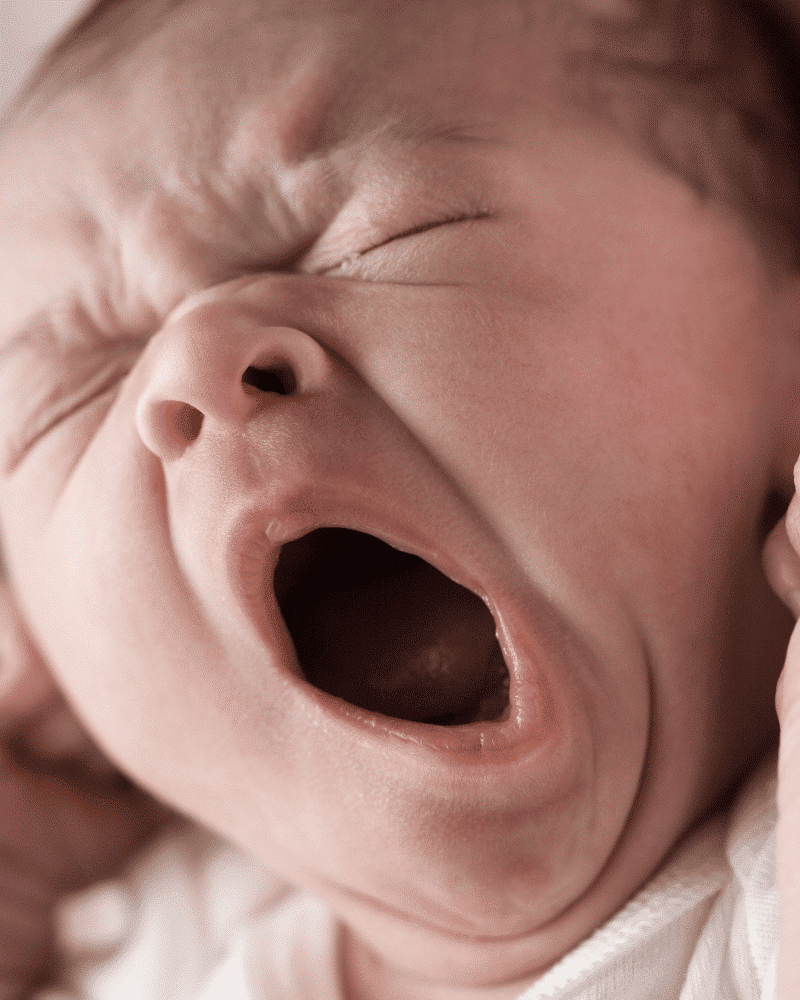 Sleepy cues in newborn babies
Yawning
Closed fists
Fussing or crying
Sudden movements of the arms or legs
Struggling to focus on a point
Remember that if they haven't been awake long, it's unlikely they will display immediate signs of being tired.
Having a routine for your baby's sleep can make it easier to get things done. But, at your baby's age, it can be very hard to get a routine in place.
Our best advice at this stage is to relax and enjoy every moment of being a new parent. Don't spend too much time worrying about your baby not sleeping when they're meant to. They will sleep when they want to, this will be enough sleep for them. As long as they can have a good nap and don't seem too tired too often, don't worry.
If you feel worried about your baby's sleep, you can always contact your health visitor. They will be able to give you advice. Keep on enjoying your new baby bubble!
Hey there, I'm Abigail! 
I recently graduated with a degree in Marketing. I'm currently a freelance blogger and Marketing Assistant. I love learning new things and hope that you find my blogs useful and informative.
See you in the next article!
https://www.mybump2baby.com/wp-content/uploads/2022/08/newborn-wake-windows.png
260
750
Abigail Sproston
https://www.mybump2baby.com/wp-content/uploads/2016/10/Logo-MyBump2Baby_transparent-bg-1-1.png
Abigail Sproston
2022-08-04 15:41:28
2022-08-04 15:45:42
Newborn wake windows