Arbonne review – who they are, what they are about and what are their products like?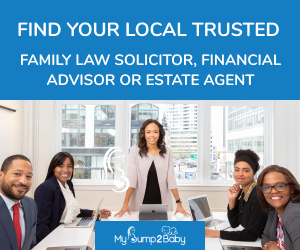 Many people, parents especially, are now taking the plunge in to self-employment and who can blame them? I mean seriously, with childcare costs on the rise and more self-employment opportunities than ever…. Why would you not want to work around your family and grow your own business in the comfort of your own home?
At MyBump2Baby, we speak to so many parents who are looking for alternatives to your usual 9 – 5 job and who can blame them? We love that there are so many opportunities out there for parents these days and as a parent myself, I think it is fantastic that we no longer have to choose between being a stay at home parent or your career, in fact many successful women began their incredible journey as new mums who wanted to simply work around their family.
Today we are reviewing a very well-known brand, a brand that offers those much desired, luxury products whilst giving amazing work opportunities for people that are open to building their business around a reputable and well known company. Today we are reviewing Arbonne products and sharing information about the company and opportunities as a whole. So if you are interested in discovering more about Arbonne then read on…
Arbonne was established in 1980 and has been described as PURE SAFE AND BENEFICIAL. Arbonne pride themselves on being vegan friendly and gluten free and in this day and age, who doesn't have a gluten intolerance? Arbonne's famous products include skin care, make up and nutrition. Arbonne is a worldwide company and is growing rapidly in size with thousands of consultants dotted all over the globe. Arbonne are currently in USA, Canada, UK, Poland, Australia and New Zealand and they have just partnered with Groupe Rocher (Yves Rochers company, massive in France and Europe) so will be launching into France very soon, then into Europe
The Products for review today are;
I personally have my lashes done every few weeks which as you can imagine adds up. I was keen to review Arbonne's "It's a long story" Mascara to see if it lives up to its name.  I tried it on and it was lovely, as mentioned I have my lashes done so it was difficult to see length and thickness but it definitely gave definition and made my eyes stand out. I was impressed to see that it was still very much on when I awoke the next day along with the ultimate hangover…
The Mascara is priced at £31 and you can purchase it here or collect your free sample by emailing Catherine directly.
Primer, to be totally truthful I am lucky if I use a baby wipe on my face at night let alone a primer before I apply make-up and I was excited to see what all the fuss is about. I have been told many times that primer is underestimated.
I applied it and my makeup went on smoothly and easily, it gave me a dewy glow. I would definitely add this to my makeup collection as I personally did notice a big difference, the primer is priced at £33 and you can purchase it here or collect your free sample by emailing Catherine directly.
RE9 advanced has been talked about a lot by skincare bloggers and the reviews are fantastic. I was really excited to try out the samples myself and see if I find them as beneficial as other people do.
In the sample pack I received the following;
The Cleanser – only need a small bit as it foams up well and removes make up easily.
The Toner – The toner is very refreshing and makes you skin feel fresh.
Intense Renewal Serum – The renewal serum is amazing and very different to anything I have used before.
Eye Cream – The eyes cream was good but didn't have enough in samples to make a huge difference.
Night Repair Cream – I really liked the feel of going to bed in this and my skin was very smooth and hydrated by the morning.
RE9 Advanced Aging Kit Overall Review
The overall experience of these products was lovely and my face felt very fresh and clean. I would be interested in possibly purchasing this as a treat but if my budget was a little tighter I would go for the serum and then the cleanser. You can purchase the full kit here or email Catherine directly.
We had no idea that Arbonne also specialised in baby care too, I mean come on!! Is there anything they don't do? If you are searching for natural, vegan friendly and non-toxic products for your baby then look no further.
They have a fantastic range called Baby care ABC range which consists of;
Hair and Body Wash – Less sudsy than usual, fragrance free. Hair was soft afterwards. I really like this wash and love the fact it is an all in one.
Body Lotion – The lotion worked well on George's skin, it is fragrance free and we used this after Georges bath, he really liked it.
Sunscreen – Who would have thought that I got to give this a try in February but believe it or not – it happened. This sunscreen glides on so easily and is easy to apply, a lot less greasy than other brands we have tried.
Nappy cream – smooth application and easy to apply.
Overall Review of Baby Care ABC
This is a great gift to give to a parent, I do love the idea of using safe products on our babies but if money is a little tight then you could just purchase a couple of the products. You can buy the kit for £79.00 but clicking here or email Catherine for a free sample.
Discounts
We all love a discount don't we, the great news is that you can pay £25 for a 20% discount for a year, or £30 for a 35% discount and your very own Arbonne business should you want it
Becoming an Arbonne Consultant
If you are looking to become a consultant and begin working around your family read on…
Many Arbonne Consultants started out by simply using the products, realising how fantastic they are, then wanting to shout it from the rooftops and then realisation kicked in…. if they were going to spread the word anyway, why not get paid for it?
To set up your Arbonne adventure the cost is only £30, a small investment for a potentially life changing opportunity.
Email Catherine for more information and to see the other fantastic products available click here.
You can email Catherine [email protected] or visit the her shop via https://www.arbonne.com/Pws/CatherineTillbrook/store/AMUK/default.aspx
You can also keep up to date with the latest offers, products and opportunities by following Catherines page's
Carla is the founder of MyBump2Baby. Carla has a huge passion for linking together small businesses and growing families. Carla's humorous, non-filtered honesty has won the hearts of thousands of parents throughout the UK.
She has previously written for the Metro and made appearances on BBC News, BBC 5 live, LBC etc. Carla is a finalist for Blogger of the Year award with Simply Ladies inc. Carla is also the host of the popular Fifty Shades of Motherhood podcast and The MyBump2Baby Expert podcast.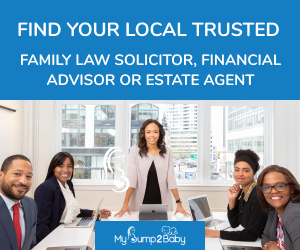 https://www.mybump2baby.com/wp-content/uploads/2019/03/ABC-Arbonne-Baby-Care-Set-UK_Fullsize-Product-Image.jpg
900
840
Carla Lett
https://www.mybump2baby.com/wp-content/uploads/2016/10/Logo-MyBump2Baby_transparent-bg-1-1.png
Carla Lett
2019-03-10 10:36:35
2019-03-13 12:57:17
Our Arbonne Review