Our Baby Loss Story – By Sadie Allison
Disclosure: Some of the links within this article may contain affiliate links, meaning at no cost to you, we may get commission if you decide to make a purchase through one of the links within the article.
At MyBump2Baby we feel it is important to share real-life stories to raise awareness and support other people going through similar experiences. Today Sadie Allison shares an honest blog about her own personal baby loss experience.
Our Baby Loss Story – By Sadie Allison
Me and my partner first met back in March 2009, and I fell pregnant with our first baby in June 2009 (the day we moved into our first home together)
We were both really really happy, it was very unexpected, as in some cases pregnancy can be! But we were over the moon as so were our friends.
I got onto the phone to the doctors that day and booked my first appointment!
I then got onto the phone to family as well, they were all shocked as I was the one in the family who has always been career driven, work was the one thing that was important to me. I had a really good job at the time, I had just passed 2 NVQ's in business management, I had also received a promotion, so my life at the time was perfect! New boyfriend, new home, promotion at work and we were having a baby! But little did we know the challenges we had ahead of us!
Severe Morning Sickness
From the moment I found out I was pregnant, I suffered with severe morning sickness. It was awful, it was everyday, from the moment I woke up to the moment I went to bed. I was still getting myself up for work. It was exhausting, I was so so ill, I couldn't keep anything down, I looked into the old tricks with sickness….what did and didn't help etc etc toast, ginger biscuits etc nothing worked.
I was being sent home from work a lot, so I booked myself into see a doctor I was then diagnosed with hyperemesis gravidarum. That made sense for why I so ill! I was prescribed with tablets but unfortunately they didn't work either! I just made sure I drank water regularly (even though I kept bringing that up too)
The first trimester was physically and emotionally draining for me! I had regular doctors appointments because of my sickness, all midwife appointments in the first 12 weeks went fine all was fine apart from me being sick every single day!
We then get our first scan date through the door……excitement and panic mode kicked in all at once! We were going to see our baby for the very first time!
Our 12 Week Scan
So we go to our first 12 week scan appointment, it was a very quick scan and that's where it all became real, we were going to be first time parents! There was our baby bean on screen rolling around! I felt happy and emotional knowing that we would be leaving that hospital holding our baby in our arms and our lives would start…………but little did we know what was actually going on inside…….
All other midwife appointments went fine, blood tests were fine, we heard our babys heartbeat for the first time at our 16 week appointment…..We then get our date for the next scan…..20 week scan…….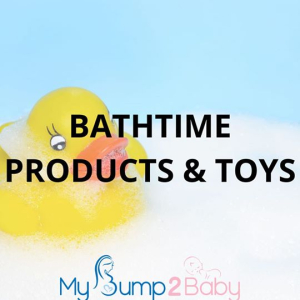 We both decided to not find out the sex we wanted it to be a surprise, so we went in thinking everything is fine, baby is happy and content rolling around having a party in my belly, I felt all the jabs, all the kicks, we thought baby was fine!
The sonographer went onto to scan me, but was very silent, we looked at the screen and thought baby is fine why whats up??
The lady scanning us said that was unable to scan properly because some of the organs seemed to high up, so, of course I panicked, she said it was nothing to worry about just come back tomorrow and we will try again. So of course, me being me, I did worry, my best friend told me not to worry it was probably nothing, but I am stubborn and I don't listen very well.
The Next Day….
So the next day our friend run us up to the hospital where we went for the re-scan, all 3 of the people in the room was silent, I was anxious, I felt sick and really hot, the main doctor in the room went on to tell me that my babys organs were growing in the chest, my baby had a hole in their diaphragm so the lungs and stomach were growing in the chest area.
She then went on to tell me my baby had Congenital Diaphragmatic Hernia, the condition is only found in 1 in around 2,500 babies in the UK. Unfortunately I was the unlucky one my baby had a condition that I knew absolutely nothing about.
We were then offered an injection to do a genetics test, where they put a needle into my stomach and take a sample of amniotic fluid so they can test it.
We agreed, we were upset and confused we just wanted to know what was happening to our baby.
We then went into a small quiet room with our doctor (who was absolutely lovely and so patient!) to have a chat, so they could explain it more to us in a way that we could understand. Our babys hernia was that severe the stomach was crushing the heart, and we were told that the lungs would grow in different sizes, one would be bigger than the other and baby would need surgery as soon as they were born if I made it full term………….thats when I paused, went silent and broke down into a flood of tears, hearing the words "if baby makes it full term" Those words completely broke me, I went numb, I cried more tears than niagra falls!
The doctor have us a 25% chance that my baby would go full term, but because of the severity of the hernia we were given the option of termination, our doctor was honest and said that if we went full term and baby was born the chances of our baby surviving birth were very very slim, only a 5% chance. The doctors gave us our choices, running through all sorts of procedures that were available to us at the time, but we were given a timescale on what we wanted to do, the choices we had to make.
So we went home that day, sat in silence for pretty much most of the day until my partner went to work. I was heartbroken, I was numb, I was confused….what was I to do, who was there to speak to?? All I done every single day was cry, I couldn't come to terms with it, I was physically, mentally and emotionally broken.
A couple of days later I went to see my mum, I broke down in her arms, she had suggested what we chose, we had to think about what sort of life would our baby have had, if any, what sort of help and care would be there for us, how would any of it work out. I had the thought of termination in my thoughts, but I couldn't bring myself to even then imagine it.
Weeks went on, still not feeling great, sickness still effecting me, I had taken my maternity leave a lot earlier because of my babys condition, carried on seeing the midwife as normal, I then went onto book myself an appointment, on my own, because I needed to talk to someone, I needed advice, I needed answers because nobody could explain how my baby had Congenital Diaphragmatic Hernia, I had many many questions that needed answering.
A Baby Girl
The doctor, again, ran through the same thing we spoke about in previous appointments, but me being me again I was stubborn and refused to listen, how do I know 'what will happen' I was then given my results from my genetics test from the fluid and they couldn't find anything, they still couldn't explain it, but then I went onto find out that my baby was a girl! I was having a baby girl! Well my heart broke even more, I broke even more!
That evening, me and my partner had a deep chat, we spoke long into the night, we had to be sure that the decision we were both about to make was the right one, with all facts to hand………We then decided with a very heavy heart to go ahead with the termination, we were both very upset but we had to do what was best. So the next day I phone up my consultant and explained what we had decided to do, we were then booked on the 18th November 2009.
The day came, we both stayed at my nans house the night before as she took us there and waited in the room for us, I had never felt heartache or pain like it, my partner never spoke about how he felt (he still doesn't to this day) but we were both drained, exhausted and scared. We didn't know what to expect, I was 24 weeks at the time when we went in for the termination.
The Termination
I was on the operating table waiting to see what happened next, I was told what to expect, I was numbed right across my belly, and then a large needle was injected into my stomach towards my baby girls heart, the little madam wasn't playing ball that day she was a wriggler! It took them 3 attempts to reach her heart to stop, I asked them to stop because I went so hot and dizzy I felt like I was then about to pass out, I then looked to left and see the doctor comforting my partner, he was n tears, he saw the hole thing, while I laid there with my eyes staring at the ceiling throughout the procedure.
We were then told they had finished and they we needed to go back into our small room and wait 10-20 minutes for her heart to stop. My nan was in the room waiting for us, that's it, the minute I looked at her I instantly broke down, I cried and cried and cried, so much I made myself sick. My partner didn't know what to do or react, he looked numb. The anaesthetic wore off, I managed to fell her one last time before she left us forever. We were then called back to be scanned to see if the procedure worked, the doctor said it had worked and she was no longer with us, I was still crying I never knew how many more tears I could let out. We were then booked in 2 days later, 20th November to be induced to give birth to my daughter and say goodbye forever.
We went home that day, I went straight to bed, I didn't want to do anything, I didn't want to see or speak to anyone, I didn't eat. I didn't sleep, I didn't move from my bed for those days until we went back. I laid there wishing and wanting my daughter to move for one last time, but I knew she wouldn't, she was there lifeless inside me.
The 20th came, I was induced at 9am that day, was given tablets every 2 hours, I was in absolute agony from the moment I was induced, they kept getting me to get out of bed to go for a walk, even walk round the room but I physically couldn't I was in absolute agony, even after being put on a morphine drip, the pain eased but I was still in pain, not only was it physical pain but my heart was hurting, I knew that day I was going to have my baby and not come home with her. Eventually the morphine kicked in, I was pain free but it felt weird, I didn't feel right at all.
It got to 8pm and the midwife said it doesn't look like that I would be having my daughter due to my body slowing down, so they sent my partner home he wasn't feeling well and he was exhausted, but my nan stayed with me and we said we would let him know if there were any changes because it looked like nothing was happening. 8.10pm I was given another tablet……..2 minutes later something started, my stomach tightened, there were strong stomach pains happening, I was restless I didn't know what was happening, I was scared so much so, I was hysterically crying again, I screamed saying 'I NEED TO POO!!' Little did I know my waters were about to break……..they popped like a water balloon in a water fight, my waters went all over the floor and all over the poor midwife! She was covered n my water!! And then with one push, my baby was born! The midwife wrapped her up in a blanket and gave her straight to me, I held her, she was beautiful, she definitely looked like her dad, she was so so tiny, and she only weighed 600 grams, her tiny face, tiny nose, fingers and toes, I saw the dark colouring on her chest were the doctor put the needle in heart. That was it, I gave birth to my baby girl that I knew she wasn't coming home with her mummy. My nan called my partner just after I gave birth to ellie to let him know she had arrived just 40 minutes after he had left!
We named her Ellie-May, she was our angel baby, the hospital pastor came in placed ellie into a basket and said some prayers for us, and that was it, she had been taken away for tests, I didn't see her again.
We buried Ellie-May on December the 3rd at Earlham Cemetery, and had a little ceremony for her and said our goodbyes for one last time.
Ellie-May born sleeping on November 20th 2009 at 8.40pm weighing only 600grams.
To this day, I still question the what ifs, I still find it hard, writing this it still makes me cry, talking about it still makes me cry. I now have an 9 year old boy and a 4 year old girl, my son asks questions, I find it very difficult to answer them, my 4 yr old ask me when is she coming back from heaven, its nice they ask questions but I still struggle to come to terms with it.
I have my down days where I am always thinking about her, I never stop thinking about her, I will never come to terms with what happened but I have learnt to accept it, I know it was what was best, but I still question myself. My firstborn angel will foever be in our hearts, I always visit her sleeping bed, I sit and have a few minutes with her, me daddy and ellie.
But I miss her dearly.
I forgot to add at the end of it all about how it scares me that other people may judge me based around the decisions me and my partner made and the circumstances around the situation, and then how i had my son in 2011 who is my rainbow baby.
https://www.mybump2baby.com/wp-content/uploads/2020/02/Our-Baby-Loss-Story-1.png
878
776
[email protected]
https://www.mybump2baby.com/wp-content/uploads/2016/10/Logo-MyBump2Baby_transparent-bg-1-1.png
[email protected]
2020-02-29 13:07:36
2022-08-08 13:14:32
Our Baby Loss Story – By Sadie Allison