Ovulation Bleeding & Spotting – Common Causes
Ovulation Bleeding: What is it? What causes it? How can you identify it? Approximately 5% to 13% of women experience vaginal bleeding or spotting between periods. This can indicate a variety of things- from pregnancy to health issues. The vaginal bleeding you are experiencing in between your periods could also be ovulation bleeding.
What Is Ovulation?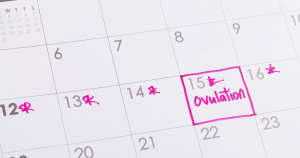 Ovulation is what happens when the ovary releases a mature egg- usually around the middle of a normal menstrual cycle.
There are a few ways to tell if you are ovulating- the first way is by tracking ovulation and the next is by looking at ovulation symptoms.
Symptoms of Ovulation
Below are some of the potential ovulation symptoms:
Clear, thin and slippery cervical mucus (vaginal discharge that has the consistency of egg whites)
Bloating
A reduction in basal temperature, which is followed by an increase.
Tender breasts
Cramping
Lower abdominal or pelvic pain
Ovulation bleeding
Another potential symptom of ovulation is weight gain. Weight gain during ovulation can have a variety of causes, such as low progesterone levels, changes in insulin levels, appetite changes, water retention or water retention.
Why Am I Bleeding During Ovulation?
Ovulation bleeding is light bleeding or spotting, that occurs around the time you would normally ovulate.
Ovulation bleeding is caused by sudden hormonal changes during ovulation- specifically the sudden drop in estrogen levels.
Higher levels of luteal progesterone and luteinizing hormone are observed in women who experience ovulation bleeding between periods.
Bleeding during ovulation may also have other causes.
In addition to bleeding during ovulation, sudden changes in hormones, specifically when there are two surges of the lutenising hormone (LH), can cause you to ovulate twice in a month.
How Long Does Ovulation Bleeding & Spotting Last?
Ovulation bleeding typically occurs for between one to two days within the ovulation window.
Is Bleeding During Ovulation Normal?
Only around 1 in 20 regularly menstruation women experience bleeding or spotting during ovulation- or bleeding outside of their regular periods- but it is usually nothing to worry about.
When Should I Be Concerned About Ovulation Bleeding & Spotting?
Ovulation bleeding should occur during the window of ovulation- at around 11-21 days after the first day of your last period.
If you are experiencing spotting before the ovulation window or spotting after the ovulation window, then it may be something else.
You also should not experience heavy ovulation bleeding; heavy bleeding during ovulation is considered abnormal.
Whilst vaginal bleeding often isn't a cause for concern, if you are experiencing heavy bleeding, pelvic pain or painful periods you should consult your healthcare professional.
If you regularly experience an irregular menstrual cycle, irregular menstrual bleeding patterns or bleeding between periods, it could be a sign of an underlying health condition (such as polycystic ovary syndrome).
You should consult your healthcare provider who will help to identify why you may be having abnormal uterine bleeding between periods.
Is Bleeding After Ovulation a Sign of Pregnancy?
You may be wondering, "Is light spotting during ovulation a good sign of pregnancy" or "with bleeding during ovulation, am I pregnant?"- and the answer is that it may be! Bleeding after ovulation can be a sign of pregnancy.
This sign of pregnancy is called implantation bleeding.
Creamy discharge after ovulation is normal too.
Ovulation Bleeding & Spotting vs Implantation Bleeding & Spotting
Implantation bleeding occurs after implantation- where the fertilized egg attaches onto the lining of the uterus.
Implantation spotting or bleeding typically occurs a few days before your next period- or after ovulation. More specifically, implantation occurs anywhere between 6 DPO and 12 DPO (days past ovulation).
Around one in three women experience implantation bleeding. It is commonly one of the earliest signs of pregnancy.
Ovulation spotting or bleeding typically occurs mid-cycle- around the time that your body releases its egg.
It can be rather difficult to tell the difference between ovulation spotting and implantation spotting with similar time frames and vaginal bleeding. There are some differences in the symptoms that come with implantation bleeding and ovulation bleeding, however. You can read more about these below.
Implantation Bleeding Symptoms
Implantation can cause a few symptoms which may help you to distinguish between implantation bleeding and ovulation bleeding:
Light pink or dark brown bleeding or spotting that has a much lighter flow than your period and only lasts for approximately half a day to two days.
End of cycle spotting
Fatigue
Nausea
Mild cramping (called implantation cramping)
Mood swings
Sore breasts
Decrease in basal body temperature
Headaches
Do you want to know more about Implantation Symptoms? You can read our article Implantation Symptoms you NEED to know | Am I Pregnant?
Ovulation Bleeding Symptoms
The below symptoms are symptoms of ovulation bleeding.
Light vaginal bleeding or spotting that occurs mid-cycle- or bleeding during ovulation
Light bleeding that may be mixed with cervical mucus
Mid-cycle bleeding
Increased heart rate
Increase in sex drive
Breast tenderness
Mild cramping (in your lower abdomen)
Other Causes of Spotting Between Periods
Other causes of bleeding during ovulation, or irregular bleeding between periods include:
Infections
Fibroids and polyps
Hormonal Contraceptives (such as IUDs and birth control pill)
Bleeding Disorders
Ectopic pregnancy
Sexually transmitted infections (this can also cause

ovulation pain

)
Other conditions
If you experience spotting or abnormal bleeding in between periods, you should consult your healthcare professional to rule out any medications, disorders or conditions that may be the cause.
If you are experiencing severe heavy bleeding and are bleeding through more than one tampon or pad in an hour, for several hours in a row, you should go to the nearest emergency room.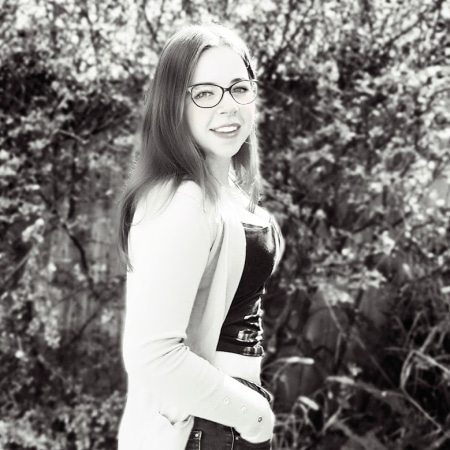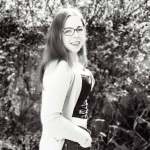 Louise McCamily serves as the Digital Marketing and Administrative Assistant at MyBump2Baby, where she has contributed to the creation and editing of more than 400 articles. She holds a prestigious Surfer SEO certification and a Foundation Degree in Software Engineering with distinction. Louise is passionate about delivering outstanding service to MyBump2Baby's expanding community of families
https://www.mybump2baby.com/wp-content/uploads/2022/02/Ovulation-Bleeding-Causes-Symptoms-and-Tips-to-Identify-It.png
630
1200
Louise McCamily
https://www.mybump2baby.com/wp-content/uploads/2016/10/Logo-MyBump2Baby_transparent-bg-1-1.png
Louise McCamily
2022-02-24 12:51:30
2023-07-26 15:14:09
Ovulation Bleeding & Spotting - Common Causes