Ovulation Bloating – Causes & Relief
Today, we are deep diving into ovulation bloating, answering questions like: "What is it?" and "Why does it happen?". We will also discuss tips for managing bloating during ovulation.
In this article:
Ovulation-What Does It Mean?
There are four phases in the menstrual cycle, menstruation, the follicular phase, ovulation and the luteal phase.
Ovulation is the third phase of the menstrual cycle. In this phase, the mature follicle which was developing within the ovary, ruptures and releases a mature egg cell. The mature egg cell then travels into one of the fallopian tubes, where it will await fertilisation. Ovulation typically lasts between 12-24 hours.
Women typically ovulate halfway through their monthly cycle. For example, a woman with a regular 28-day cycle will usually ovulate on approximately day 14. However, when predicting ovulation, you should not rely on this method as your actual ovulation date could be out by a couple of days.
Factors such as stress, excessive exercise and poor diet can cause irregular ovulation and wreak havoc with your menstrual cycle.
What are the Signs of Ovulation?
Many women are able to tell when they are ovulating, as their body presents them with certain ovulation symptoms and signs.
These Ovulation Symptoms include:
Ovulation bloating – Some women suffer with severe bloating during ovulation.We will explore ovulation bloating in deeper detail in the next section.
Increased basal body temperature – Around the time of ovulation, a woman's basal body temperature increases slightly.
Changes in cervical Mucus – During ovulation and your fertile window, your cervical mucus becomes wet, clear, stretchy and slippery to help the sperm on their journey to the egg. This kind of discharge is called egg white discharge.
Ovulation Bleeding or Spotting – Ovulation bleeding can happen as a result of the sudden fluctuations in fertility hormones around the time of ovulation.
Breast tenderness – Just before ovulation, your estrogen and luteinizing hormone levels are higher. This can cause breast tenderness
Abdominal or pelvic pain. During ovulation, abdominal pain or pelvic pain is usually felt on one side (the side in which the ovary released the egg). This abdominal pain during ovulation is also known as ovulation pain. Some women describe feeling the egg pop from the ovary.
Slowed Digestion – Digestive disturbances are not uncommon during ovulation. The increase in fertility hormones before ovulation can cause this particular symptom, as well as ovulation bloating, stomach pain, constipation and diarrhea.
What is Ovulation Bloating?
Increased abdominal pressure (abdominal bloating) can happen during ovulation. One-sided abdominal pain, or pain that stretches across the full abdomen, may accompany ovulation bloating.
Ovulation bloating or swelling does tend to resolve on its own within a few hours, but it can take as long as a couple of days to resolve itself. This may also cause complications in the digestive tract, which can further contribute to ovulation bloating and increase the feeling of pressure.
Lots of women experience an uncomfortable bloated feeling during ovulation, in addition to many other symptoms.
Does Ovulation Bloating Cause Weight Gain?
You may find that during ovulation, along with the uncomfortable ovulation bloating, you also gain weight!
Weight gain during ovulation is caused by hormone-based water retention. You may find that you have food cravings during this time, especially for high sodium type foods- such as chips, crisps and salty snacks. This is due to the increased water levels in your body (caused by the water retention).
Giving in to temptation can result in more water retention, more ovulation bloating and weight gain.
Of course, there are other reasons you may experience bloating during ovulation such as:
• Swallowing air
• Irritable Bowel Syndrome (IBS)
• Constipation
• Intestinal Bacterial Growth
• Weakened abdominal muscles, causing abnormal abdominal reflexes
How Long Does Ovulation Bloating Last?
Many women experience bloating during the week of ovulation. You may find that you start to experience ovulation symptoms as early as 5 days prior to ovulation, and continue to experience them until a few days after ovulation.
Ovulation symptoms can vary from woman to woman. If you experience ovulation symptoms for longer than a week, it is a good idea to consult your doctor to rule out other gynaecological disorders like endometriosis and polycystic ovarian syndrome (PCOS).
What Causes Bloating During Ovulation?
Increase in LH and Oestrogen
The rise of LH and oestrogen just before ovulation can cause water retention and abdominal swelling. When the oestrogen levels reach their peak value (usually between the 11th and 14th day of the cycle) it causes the motility of the digestive tract to slow down, resulting in the accumulation of gas and other digestive issues.
Diet
Your diet may be responsible for the bloating you experience during ovulation. The consumption of junk food, caffeine, soda and pastries during ovulation increases prostaglandin levels, leading to bloating.
Carbohydrate-rich foods may also cause bloating during ovulation.
Craving Sodium-Rich Foods
During ovulation, you may experience an increased appetite- especially for salty foods and chocolate. This can lead to weight gain and bloating.
Alcohol
Alcohol consumption during ovulation might trigger your liver to produce more oestrogen which, in turn, leads to bloating.
Menstrual Period
Premenstrual bloating is bloating that occurs after ovulation, and approximately a week before your menstrual period. Your estrogen and progesterone levels suddenly decrease just before your period, which results in bloating.
Pregnancy
In early pregnancy, your progesterone levels increase quickly. This increase in progesterone causes the digestive system to slow down, which in turn causes gas accumulation and bloating.
Ovarian Cysts
In some women, problems with their ovaries- like ovarian cysts or cancer- may cause bloating. It is highly recommended to do an annual pelvic examination for all women above the age 40 to ensure there are no underlying issues.
Endometriosis
Endometriosis- a condition where uterine-lining-like tissue starts to grow in other places (such as the fallopian tubes)- can cause bloating.
Uterine Fibroids
Uterine fibroid or any tumour of the pelvis might cause fluid retention, resulting in bloating.
Ovulation Bloating Relief
Home Management of Ovulation Bloating
Fibre Rich Diet
Fibre is a necessary component of any healthy and balanced diet; without it, you are unable to have regular bowel movements. Regular bowel movements help to dispel any excess estrogen from your body, which prevents digestive issues. Without a fibre-rich diet, you may experience digestive issues, such as constipation and bloating.
Eliminate Stress
High-stress levels can reduce the pH levels of the stomach. The lowered pH levels can cause digestion to slow down. You can manage your stress by doing stress-relieving, gentle exercises. Brisk walks help in relieving stress.
Magnesium Rich Foods
Magnesium-rich foods can help to reduce water retention and bloating during ovulation, as well as regulate blood pressure, restrict weight gain and maintain healthy blood sugar levels. Fish, almonds and avocadoes are all examples of magnesium-rich foods.
Medicinal Management
• Simethicone reduces abnormal gas accumulation.
• Lubiprostone and linaclotide are used to increase motility of digestion
• Probiotics, prokinetics and antispasmodics are provided.
• Rifaximine, neomycin, amoxicillin are the suggested antibiotics.
• Antidepressants
• Peppermint capsules
Conclusion
Ovulation calendar and predictor kits are available to guide you in predicting your ovulation and helping you to successfully conceive. The increase of hormone levels is the main factor behind ovulation symptoms. Symptomatic management is the best way to treat bloating. Bloating during ovulation is nothing to worry about, however, if you experience ovulation bloating for a week or more., you should consult your nearest healthcare professional.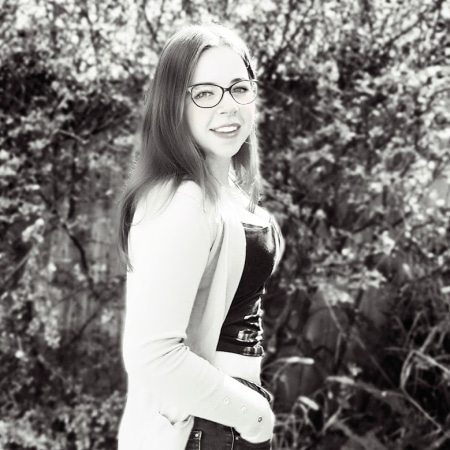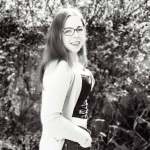 Louise McCamily serves as the Digital Marketing and Administrative Assistant at MyBump2Baby, where she has contributed to the creation and editing of more than 400 articles. She holds a prestigious Surfer SEO certification and a Foundation Degree in Software Engineering with distinction. Louise is passionate about delivering outstanding service to MyBump2Baby's expanding community of families
https://www.mybump2baby.com/wp-content/uploads/2022/03/ovulation-bloating.png
630
1200
Louise McCamily
https://www.mybump2baby.com/wp-content/uploads/2016/10/Logo-MyBump2Baby_transparent-bg-1-1.png
Louise McCamily
2022-03-24 15:26:07
2023-07-26 15:28:52
Ovulation Bloating - Causes & Relief