Disclosure: This article may contain affiliate links, this means at no cost to you, we may earn a small commission if you purchase a product through them.
Watching your baby sleep peacefully after a long day can feel very rewarding to many parents, but it can also be a time for worrying. If you are a parent who nervously checks up on their little one throughout the night, then this Owlet Smart Sock Review is perfect for you.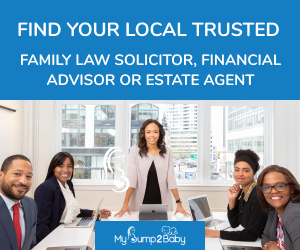 What is the Owlet Smart Sock?
The Owlet Smart Sock is an award winning device which is perfect for worried or sleep deprived parents. The Owlet smart sock tracks your baby's heart rate, blood oxygen levels and sleep habits- giving parents peace of mind that their baby is sleeping soundly and safely in their crib.
Owlet Smart Sock First Impressions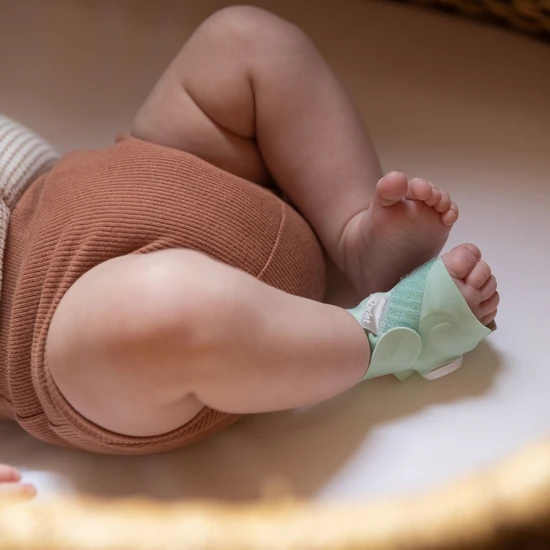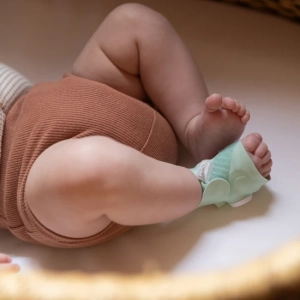 £279.00
in stock
2 new from £279.00
as of January 20, 2022 11:02 am
The Owlet Smart Sock is a very well-designed device- and is not like anything many parents have seen before!
When you think of a baby monitor which checks your baby's well-being, most parents would picture a movement sensor pad which you have to slide under the baby's mattress.
The Owlet smart sock is much more convenient in comparison- as its a simple as slipping it onto your baby's foot- and provides more vital sign readings for constantly worried parents.
If your baby is less than 6 months of age, co-sleeping with the Chicco next 2 me crib is a great way to keep your baby close to you and ease any worries you may have. You can read our Chicco Next 2 Me Review here.
What age is the Owlet Sock suitable for?
The Owlet Smart Sock is suitable for children from newborn until 5 years of age.
How does the Owlet smart sock work?
The Owlet device contains a sock sensor, which measures your baby's blood oxygen level (via a method called pulse oximetry), heart rate and baby's sleep habits- which you can view in real time via the app.
You just need to simply put the Owlet smart sock on your baby's foot, and let the device do the rest.
If your child's readings leave the preset zones, you will receive notifications informing you.
The Owlet smart sock connects to a base station which shows a green light when all of your baby's vitals are normal, and a red light if there are any disruptions / abnormalities.
The Owlet Smart Sock is also brilliant developing your baby's sleep routines, as you learn their usual sleep habits with the information on the app.
If you have multiple children, you can connect all of your children's readings to your Owlet app, so you can view all of your children's readings simulataneously.
For the perfect night's sleep for your baby, check out our Tommee Tippee Sleep Bundle Review.
Owlet Smart Sock and Baby Monitor Duo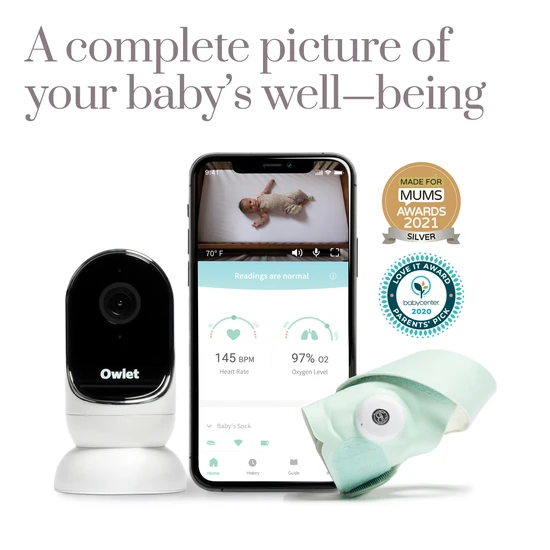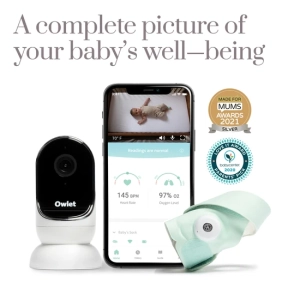 £358.00
in stock
3 new from £358.00
as of January 20, 2022 11:02 am
You can purchase the Owlet Smart Sock and baby monitor together on the Owlet website, for the "most complete picture of your baby's well being" in your baby's room.
With this brilliant duo, you will receive sound and motion notifications, as well as HD video streaming and live vital sign readings to keep your mind at ease.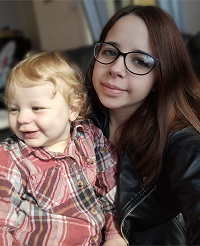 Hi, I'm Louise- mum of one to a little boy called Mason.
I am the Digital Marketing and Admin Assistant for MyBump2Baby.
I enjoy working to provide excellent service to MyBump2Baby's growing families.
Nice to meet you!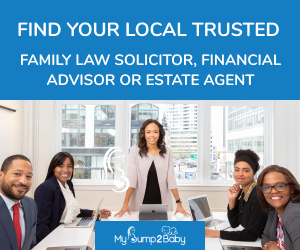 https://www.mybump2baby.com/wp-content/uploads/2021/10/owlet-smart-sock-review.png
630
1200
Louise McCamily
https://www.mybump2baby.com/wp-content/uploads/2016/10/Logo-MyBump2Baby_transparent-bg-1-1.png
Louise McCamily
2021-10-28 16:28:56
2021-11-01 09:26:11
Owlet Smart Sock Review