Parental Alienation – What Is It & What Causes It?
Fact Checked
April 25th is Parental Alienation Awareness Day. With a rapid rise in cases of parental alienation in the UK, recent court judgements show that courts are not taking the matter lightly and are unafraid to take action against offenders.
What is Parental Alienation?
Parental alienation refers to a process in which a parent acts or speaks in a way, without legitimate justification, that causes the child to not want to maintain a relationship with the other parent.
The latest 2020 report from the Children's Commissioner finds that one in eight children have been diagnosed with at least one mental health disorder. The separation of their parents is the most common adverse life event they identified.
What Can Cause Parental Alienation?
In the turmoil of relationship breakdown and separation, some parents' own emotional state blinds them to their children's needs. A parent's need for validation or revenge overrides their focus on the ongoing healthy needs of their child for the continued love and care of both parents and the child's wider family.
The destructive impact of parental alienation on a child's impressionable mind can be evidenced not only by unnatural behaviours but also how they choose to express themselves.
Children who are manipulated to cut off all ties with a parent, may experience:
Feelings of extreme pressure to reject a parent and extended family members whom they love.
Anxiety.
Guilt for rejecting their parent and treating them with hostility.
Psychological harm.
Sadness because, deep down, they want a relationship with their parent.
Suppressed and repressed memories of time spent with the rejected parent.
Sleeplessness.
Agitation.
Inability to think critically or to describe their emotions.
Lack of focus.
Loss of ability to play and learn.
How Can We Help?
As a family solicitor, I am often instructed by parent's suffering parental alienation who are concerned for their child's welfare because of this abusive behaviour from the other parent. Not only does it negatively affect the chid involved but the parent being alienated suffers greatly without justification. If you require legal assistance to protect your child from this form of domestic abuse and assistance through this emotional and distressing situation, please contact us on 0191 5006050 or at [email protected].
If you would like to speak to your local family law solicitor, why not check out our directory?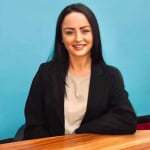 Terri has a passion for family law and has an empathic, practical and efficient approach when providing advice to all of her clients who are often experiencing a difficult and distressing time in their lives. She has experience advising on divorce in high-net worth and modest asset cases as well as children matters including applications under the Children Act 1989.
Terri graduated from Northumbria University in 2017. Following completion of her Masters Degree, Terri worked as a Professional Support Lawyer for one year before completing her training contract with the same law firm in Newcastle upon Tyne in December 2020. 
Terri joined the Naughtons team as a Litigation Executive and become a Qualified Solicitor specialising in Family Law in January 2021.  
https://www.mybump2baby.com/wp-content/uploads/2022/05/Parental-Alienation-What-Is-It-What-Causes-It.png
630
1200
Terri Leigh- Family Law Solicitor | LLM
https://www.mybump2baby.com/wp-content/uploads/2016/10/Logo-MyBump2Baby_transparent-bg-1-1.png
Terri Leigh- Family Law Solicitor | LLM
2022-05-06 16:40:28
2023-09-29 15:02:47
Parental Alienation - What Is It & What Causes It?