Tips on getting pregnant after Depo-Provera
Perhaps you've been on birth control for a while and decided to come off it. There are many types of birth control you can take. In this article, we're looking at tips on getting pregnant after Depo-Provera.
This article includes:
Birth control
What is the Depo-Provera shot?
How does Depo-Provera work?
No period after stopping Depo, can I still get pregnant?
How long does it take for a period to return after Depo?
Can I get pregnant after Depo shot and how long does it take?
Tips on getting pregnant after Depo-Provera
Signs of pregnancy after Depo
Birth control
Many people take birth control for different reasons, such as to prevent pregnancy, to help with hormones or other reasons. There are lots of options available for female birth control, including:
Depo-Provera shots
Contraceptive pills
Hormonal implants
IUDs
Contraceptive patches
Condoms and more
Each method of contraception has a different success rate. A high success rate means the least chance of getting pregnant while using the method. None of the methods are 100% effective, and some may work better than others for you. It all depends on how you feel.
For example, the pill must be taken at the same time every day, which can be a pain for some people. In contrast, you don't often need to think about the Depo-Provera injection, which can be an advantage. However, if your body doesn't agree with the shot, there's no way of getting it out. You'll have to wait for it to wear off.
There are advantages and disadvantages to all contraceptive methods. A contraceptive nurse will be able to provide you with all of the essential information. They can help you to make a decision.
You can get birth control from a number of places, including sexual health clinics and your GP. You can get both hormonal birth control and non-hormonal. The method we will be looking at is the Depo-Provera shot.
What is the Depo-Provera shot?
Depo-Provera is a type of contraceptive injection and is one of the most commonly used. Its full name is depot medroxyprogesterone acetate. This injection, or shot, releases progesterone into the blood, which can help to reduce the chances of pregnancy.
The contraceptive injection is one of the most effective methods, with 99% effectiveness. The Depo-Provera shot is given every 13 weeks to ensure maximum protection. After this time, the shot starts to lose effectiveness, which could lead to pregnancy. Some other injections may be given more frequently than this.
Whoever provides you with the injection will tell you when you need to book your next one. When taking Depo-Provera, it is your responsibility to ensure that it is booked on time.
The Depo-Provera contraceptive injection is given in an area of the bottom. After the injection, it's important not to rub the area. This is because the depo injections are slow releasing.
How does Depo-Provera work?
Depo-Provera works by releasing progesterone into the blood, suppressing ovulation. Additionally, it thickens the cervical mucus. This means that sperm struggles to get through if an egg has been released. These two actions are usually enough to prevent you from becoming pregnant.
Depo-Provera takes different lengths of time to start working, depending on your menstrual cycle day.
No period after stopping Depo, can I still get pregnant?
Some women may continue to have periods while using the Depo shot, while others may experience no bleeding. There is no way of knowing how your body will react to the injection until you have it.
If you've stopped the shot and you're not bleeding, you may need to use other forms of contraception to prevent pregnancy. It only takes around 15 weeks after the last shot for the injection to stop protecting you. Again, while it does depend on your fertility, there is a chance you could get pregnant.
How long does it take for a period to return after Depo?
Upon receiving the Depo-Provera shot, you'll be asked questions about your history. They may ask if you plan to get pregnant in the near future. If you do, they may suggest an alternative method.
When stopping Depo-Provera shots, it can take up to one year for your fertility to return. This means you could be waiting for over a year to get pregnant. This is fine for some people but may be an issue for others.
While it can take this long, that doesn't mean it actually will. Some women find themselves pregnant much sooner after stopping the injection. It all depends on your body.
Can I get pregnant after Depo shot and how long does it take?
You can get pregnant after taking the Depo shot. In the first 13 weeks, you will have 99% pregnancy protection. After 13 weeks, the ingredients become less effective, meaning that pregnancy is more likely to occur.
There is no set time frame for getting pregnant with or without birth control. After the Depo shot, it can take up to one year for fertility to return. It could be less for some women. You can chat with the nurse if you are worried about getting pregnant.
A nurse can only advise you and cannot predict when you'll have normal ovulation and normal periods.
Tips on getting pregnant after Depo-Provera
Sometimes, waiting to get pregnant can feel like a lifetime. You should be made aware of the time it can take for fertility to return at your appointment. Unfortunately, there is nothing you can do to make your fertility return faster. It really is a waiting game.
Be patient
Your fertility will return when it's meant to. Sometimes getting worked up can cause it to take longer to return. If you want to get pregnant, you may still be able to without having regular menstrual periods.
Consider using ovulation tests
Ovulation tests can help you to work out when you are most fertile. They work in a similar way to pregnancy tests.
Have a healthy lifestyle
A healthy lifestyle means exercising regularly and eating a balanced diet. This is important all the time, but it can also support fertility. You might also look into some prenatal vitamins.
Some couples may struggle to conceive. There are various reasons why this may occur. It is recommended that you seek advice after one year of trying for a baby. Speak to your doctor or nurse about how long to wait if you have been taking the Depo shot.
Some other birth control methods don't take as long for fertility to return. If you're trying for a baby, you will need to be aware of the time it may take to conceive.
Signs of pregnancy after Depo
The signs of pregnancy after Depo are similar to the typical early pregnancy symptoms. Some women experience symptoms in the first trimester that ease in the second.
Missed period
One of the most common first signs of pregnancy is a missed period. However, the Depo-Shot can also cause irregular bleeding or even stop menstrual periods altogether. A missed period can be easier to spot with regular menstrual cycles.
Tiredness
Feeling more tired than usual is a common sign of early pregnancy. After all, you're forming a little baby in there; no wonder you're tired.
Mood swings
During pregnancy, your hormones fluctuate massively. This can lead to mood swings. It is worth noting that mood swings are also a side effect of taking Depo shots.
Breast tenderness
Your breasts may also start to hurt as hormones increase and the body prepares for pregnancy. You may also notice some changes to the way they look.
Weight gain
Some women experience weight gain while taking the Depo-Provera shot, but it can also be a sign of pregnancy.
Due to these early pregnancy signs being similar to some side effects of Depo-Provera injections, it's best to take a test. You can purchase a pregnancy test and complete it at home. The pregnancy test will measure your HCG levels, which rise rapidly at the beginning of pregnancy.
Although it's hard to provide tips on getting pregnant after Depo-Provera, we hope this article has been helpful. The best thing you can do is wait for the time to come and plan your birth control ahead of time. Don't forget that you could always use additional methods if you're preparing but not quite ready yet. Good luck with your fertility journey!
If you would like to access our printable fertility journey click the picture below.
The incredible printable makes TTC so much more fun and includes the following;
Sex Tracker
Weekly Self Care Journal
30 Days of Gratitude
Shopping list
Self Care prompts
Ovulation tracker
Symptom recorder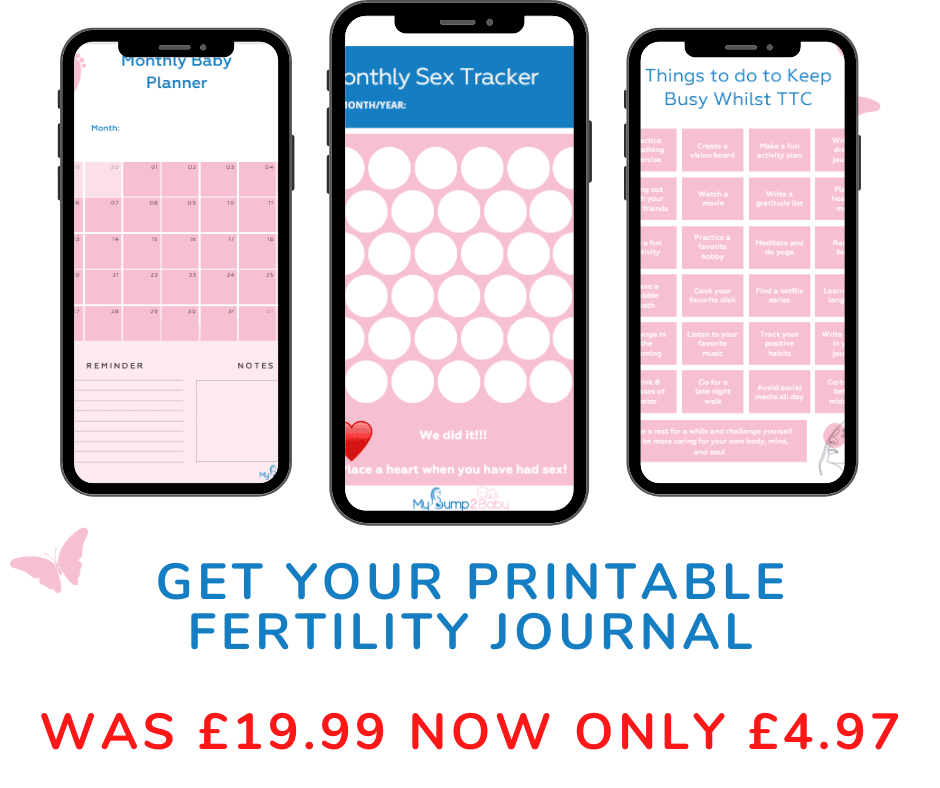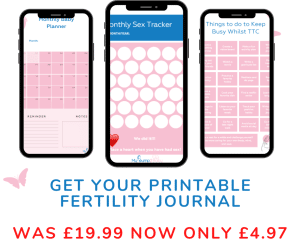 If you are TTC, why not read our article on "Discharge Before Period vs Early Pregnancy"?
Hey there, I'm Abigail! 
I recently graduated with a degree in Marketing. I'm currently a freelance blogger and Marketing Assistant. I love learning new things and hope that you find my blogs useful and informative.
See you in the next article!
https://www.mybump2baby.com/wp-content/uploads/2022/12/tips-on-getting-pregnant-after-Depo-Provera.png
600
1000
Abigail Sproston
https://www.mybump2baby.com/wp-content/uploads/2016/10/Logo-MyBump2Baby_transparent-bg-1-1.png
Abigail Sproston
2022-12-22 15:30:06
2023-01-20 14:38:59
Tips on getting pregnant after Depo-Provera