Pregnancy Yoga – All Of Your Questions Answered
Today, Mandy Rees from Mother For Life shares everything you need to know about pregnancy yoga. You can find your local pregnancy yoga classes in our directory- Google's #1 Baby and Toddler Directory.
What is Pregnancy Yoga?
Pregnancy yoga is a series of modified yoga postures specifically for pregnant women.
It is usually hatha yoga based, which involves holding postures and has a focus on breathing. It includes gentle poses, breathing techniques, and meditation practices that help relieve common pregnancy discomforts, such as pelvic pain, backache and difficulty sleeping.
It helps the body to stay strong during pregnancy and prepare for childbirth. It promotes relaxation and eases pregnancy and birth-related worries.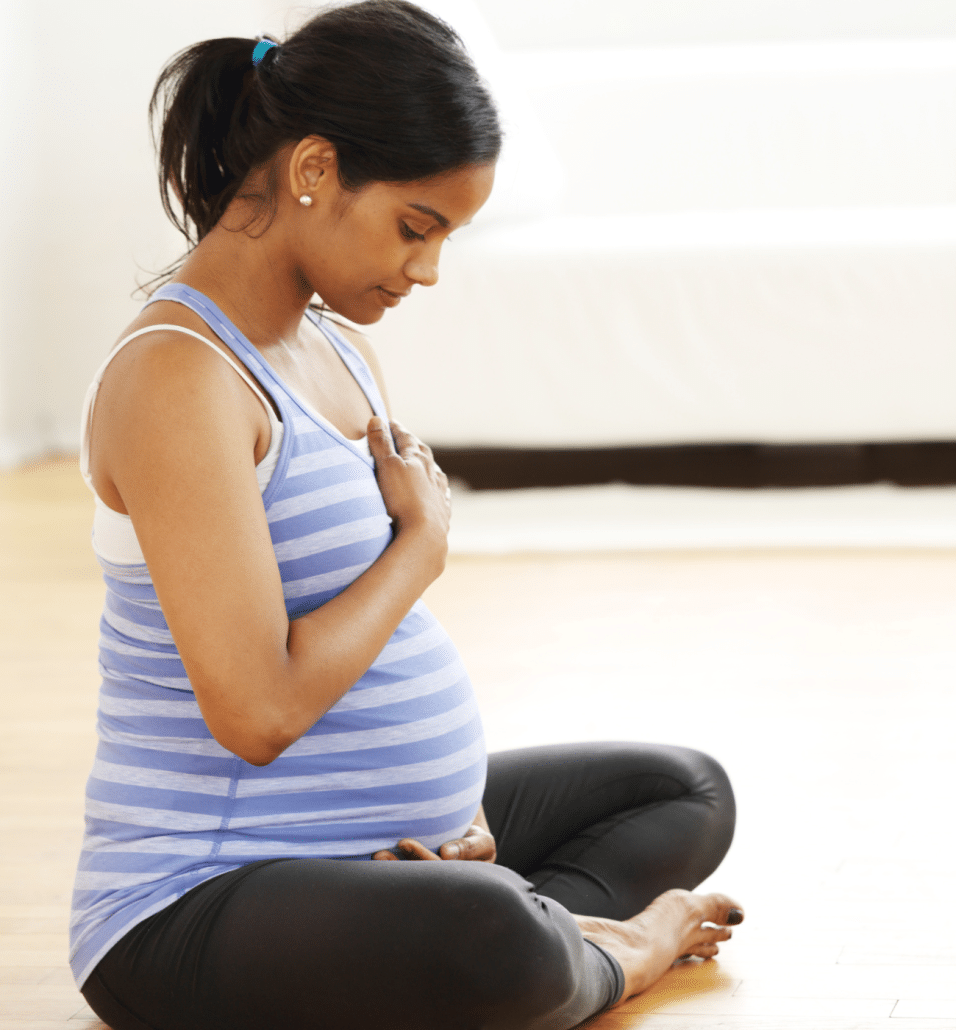 When Can I Start Doing Pregnancy Yoga Classes?
It is generally safe to start practising pregnancy yoga at any point during your pregnancy, as long as your midwife and/or consultant gives you the green light.
Most women decide to wait until around the twelfth week of their pregnancy (beginning of the second trimester) or after their first antenatal scan- which is when the first trimester is over and they usually have more energy.
You can continue to practise more restorative postures right up to your baby's birth.
What are the Benefits of Pregnancy Yoga?
Reduced stress and anxiety
Increases the strength, flexibility and endurance of muscles needed for childbirth
Decrease lower back pain and pelvic pains
Can alleviate nausea and headaches
Improved sleep
Improved circulation and digestion
Community if you join a class
Many classes included breathing techniques that can be used during childbirth
Increases confidence in your ability to give birth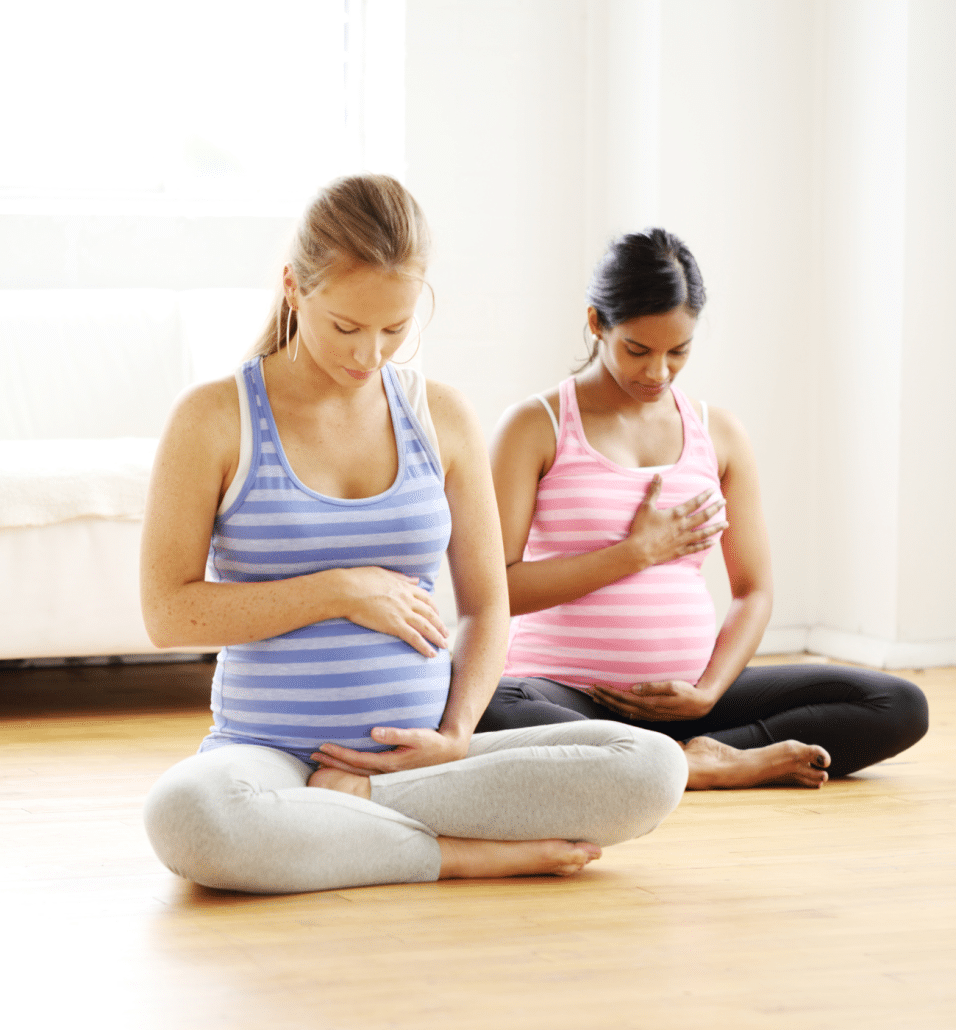 Is Prenatal Yoga Safe?
Pregnancy yoga is generally considered safe for most pregnant women who have an uncomplicated pregnancy.
If there are any concerns, talk these through with your midwife and/or any consultant you are under.
It is important that the instructor knows about any pregnancy-related health conditions or concerns so that they can make any necessary modifications or adjustments for you.
A good yoga instructor will be experienced in making modifications for common pregnancy-related issues.
Can Anyone Practise Yoga?
Pregnancy yoga is generally safe and beneficial for most pregnant women.
If you are worried about whether you can practise, speak with your midwife and/or consultant and join a class with an experienced instructor who will keep you safe.
Many women start yoga during their pregnancy as previous yoga experience is not necessary.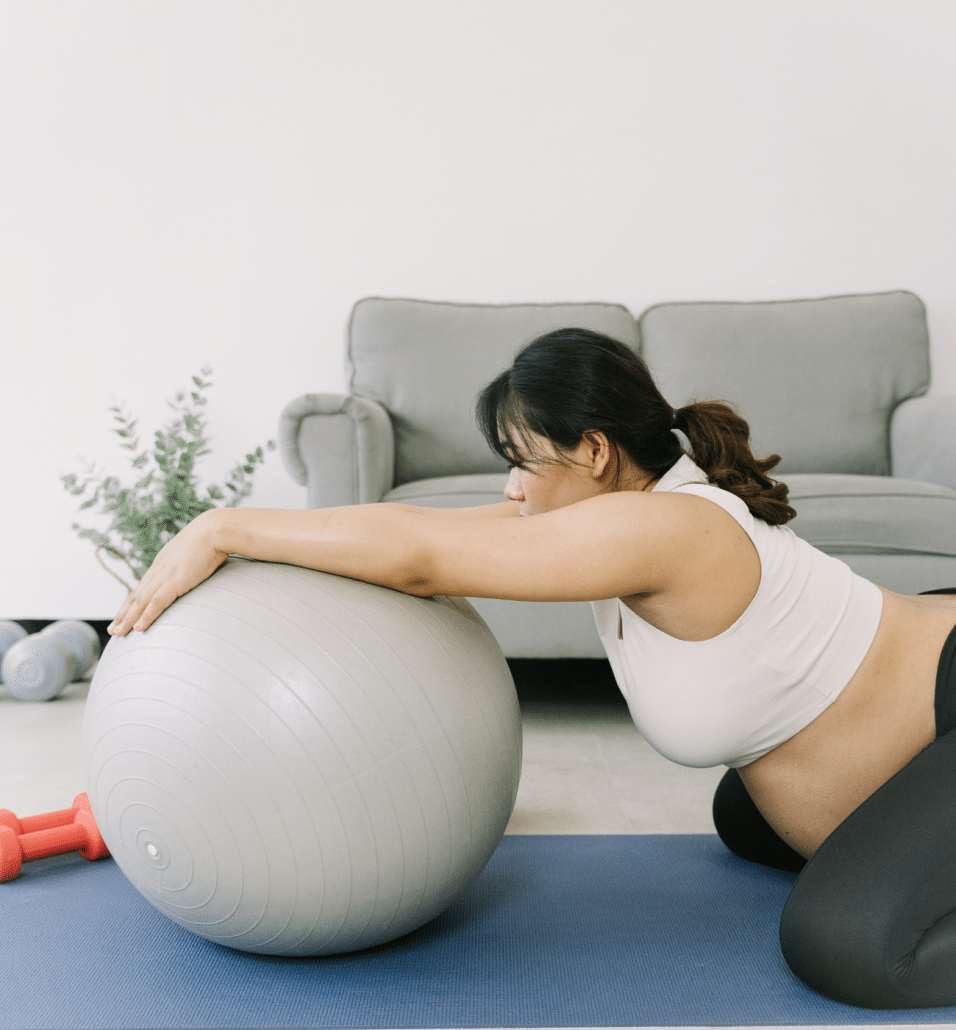 Do I Need Any Special Equipment for Pregnancy Yoga?
No, and most will be provided by your instructor.
Comfortable clothing, a yoga mat, and a few props such as blankets, bolsters, or blocks may be helpful for support and comfort during certain poses.
Can I Practise Pregnancy Yoga at Home?
Yes, you can practise pregnancy yoga at home as long as you have received proper instruction and guidance from a qualified instructor.
Only practice postures that you are familiar with, always listen to your body and honour the fact that you are pregnant.
However, joining a group class gives you the opportunity to meet other mums-to-be and to be kept safe by an experienced instructor.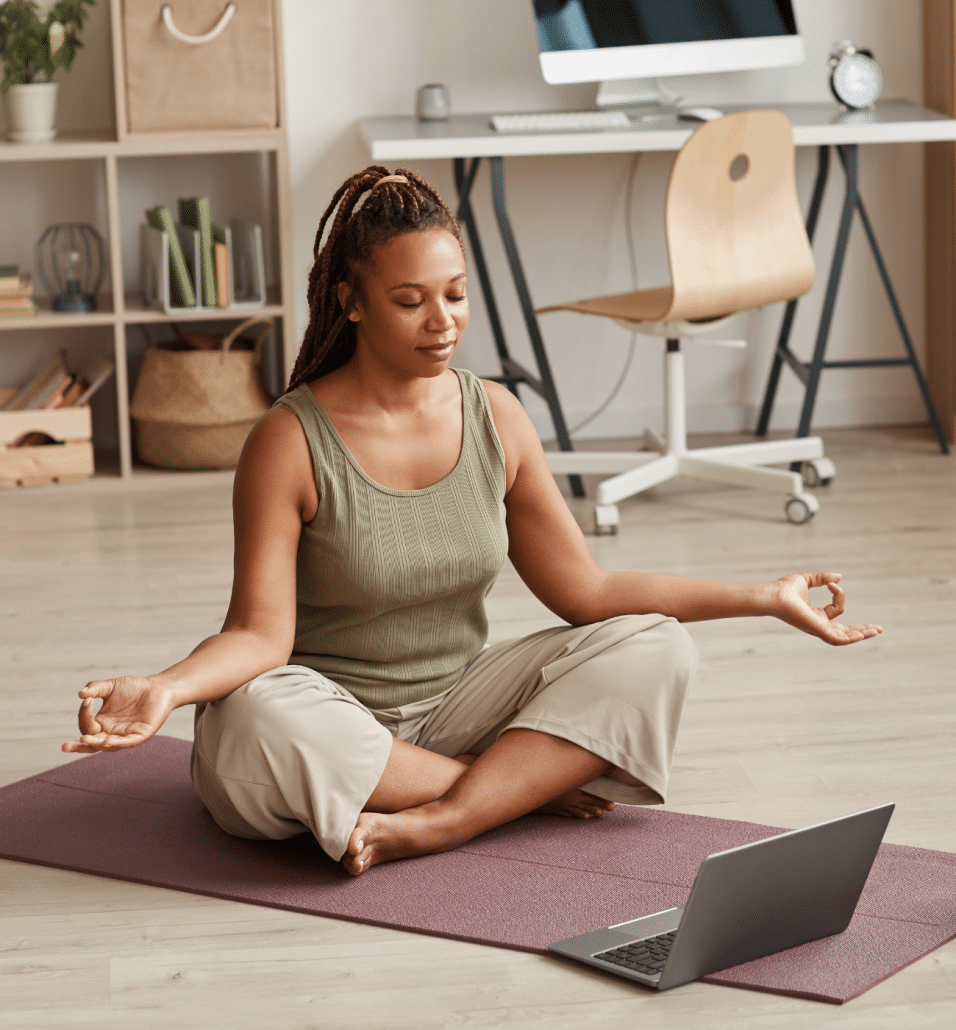 What Poses Should I Avoid During Pregnancy Yoga?
Certain poses such as deep twists, inversions, and backbends should be avoided during pregnancy.
No postures that involve lying on the tummy.
It is important to listen to your body, inform your instructor about any discomfort or pain and follow any modifications or adjustments that are recommended.
You know your body better than anyone else, so be guided by how you feel on any particular day and respect your energy levels.
Can Pregnancy Yoga Help When Giving Birth to Your Baby?
Yes, practising pregnancy yoga helps prepare your body and your mind for childbirth.
The postures increase strength and flexibility, and the breathing exercises help you to relax and stay calm.
Breathing techniques have been shown to help with pain management and maintaining a positive mindset. Birth is a physical and mental process.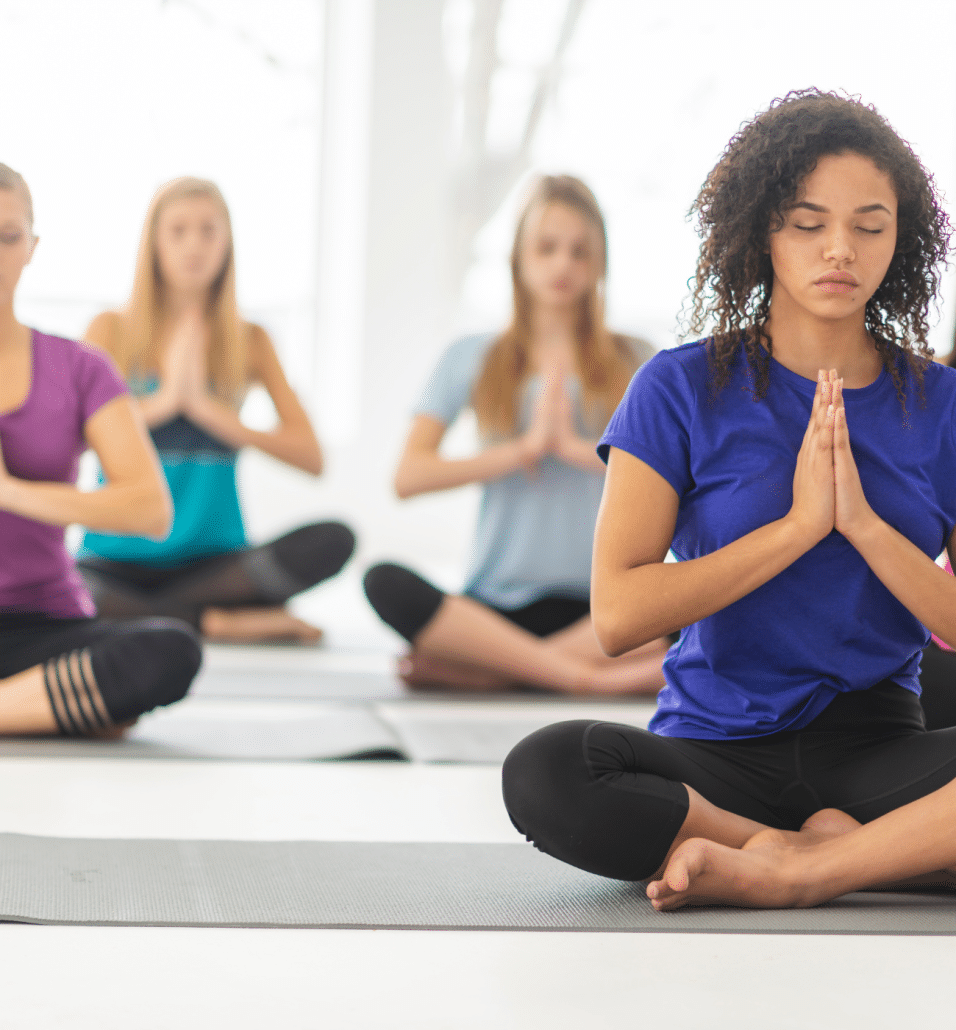 How Often Should I Practise Pregnancy Yoga?
This varies from person to person based on the time you have, your yoga experience and how your body feels.
Weekly yoga exercise classes or practising at home for 15-30 minutes several times a week will help. Anything is better than nothing.
How Do I Find A Pregnancy Yoga Class Close to Me?
Good old Mr Google or ask friends.
Word-of-mouth recommendations are often the best way to find a local class with an experienced instructor.
Check what each class includes as some will be only yoga and others will include breathing techniques and relaxation practices.
You can also find your local pregnancy yoga teachers on MyBump2Baby under the pregnancy yoga class category, as well as lots of other pregnancy classes.
Contact Mandy Rees
If you would like to contact Mandy about yoga classes, you can do so via the methods below.
Website: https://www.motherforlife.co.uk/contact.php
Instagram: https://www.instagram.com/motherfor_life/
Facebook: https://www.facebook.com/mandymotherforlife
Phone: 07766 714926
Mandy Rees is a lawyer, yoga teacher, baby massage instructor and emotional wellbeing coach. Mandy is an expert in holding space and creates Mother Circles where women can share their pregnancy and motherhood experiences honestly and without fear of judgement. She is the founder of Mother for Life and the unique Mother Circle Guide Programme; an empowered feminine leadership programme through which beautiful Mother Circles businesses are created all over the world.
Mandy works one to one with women who want to achieve a feminine balance and authentic fulfilment in their life.
https://www.mybump2baby.com/wp-content/uploads/2023/03/pregnancy-yoga.png
630
1200
Mandy Rees
https://www.mybump2baby.com/wp-content/uploads/2016/10/Logo-MyBump2Baby_transparent-bg-1-1.png
Mandy Rees
2023-03-17 11:38:27
2023-03-30 16:57:19
Pregnancy Yoga - All Of Your Questions Answered