Preparing for your first Baby Swimming class. 

You can attend your first Baby Swimming class after your child has turned ten weeks, and you can start anytime up to twelve months of age. To make your first trip to the pool as stress-free as possible, here are a few tips.
Think about wearing your swimming costume underneath your regular clothes, so there is less to contend with when you arrive. You will be asked to remove your shoes before entering the changing room, so you could wear shoes that slip on and off easily.
Both parents are welcome to attend, one in the pool and the other observing from the poolside.
What do babies wear in the pool?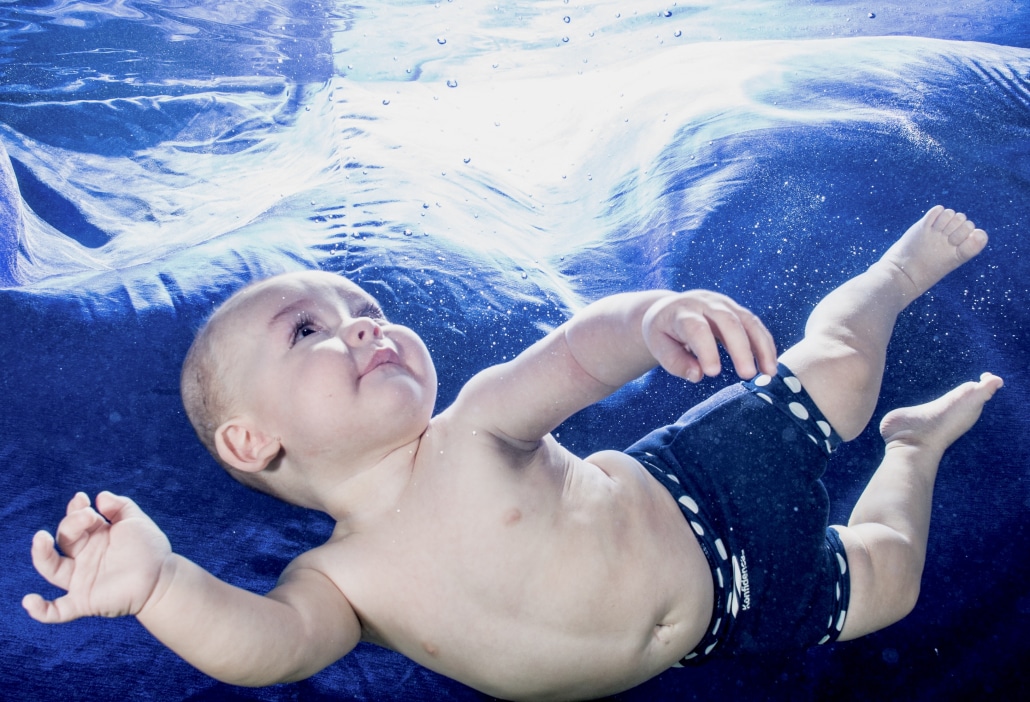 You should adopt the "double-up nappy system" for your baby. Baby can wear any swim nappy of your choice, even a disposable swim nappy and on top of that, baby wears a "Happy Nappy". These are widely available on the internet. We like www.splashabout.net
Baby Swimming pools are very warm, and the air temperature is also warm so no need for a wet suit, scratch vest or even a bathing suit. Babies are perfectly comfortable and warm in just the swim nappies.
What else should I pack in my bag?
A hooded towel.
You should bring a hooded baby towel, or regular towel combined with a cosy hat. Best procedure after the class is to wrap your child in the towel, so they are comfortable, get yourself dry and dressed then dress your baby. They have to wait a few minutes, but it is better than trying to dress them when you are wet and dripping.
A distraction.
Bring a favourite small toy to distract your baby whilst you are changing them (not for the pool!). Do not bring any food or drinks apart from water. Pool owners do not allow it.
A clean nappy
A clean nappy and perhaps some cream or lotion to restore moisture.
We provide a changing mat for you.
Along with your course receipt, you will receive specific venue directions and instructions, like where to park etc. Read this information beforehand so you have a minimum of things to be concerned about on the day.
Happy swimming!
To learn more about Baby Swimming courses near you, please visit www.babyswimming.co.uk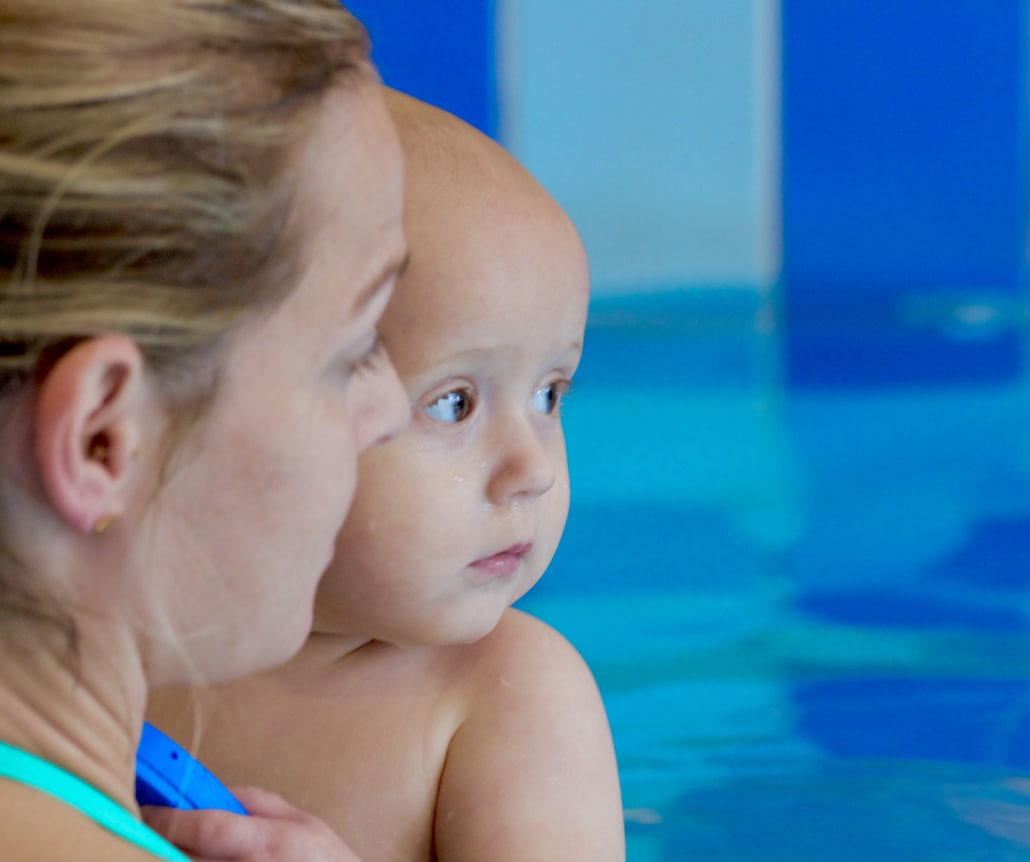 We provide swimming courses in the South East of England for babies and parents.
I founded the Baby Swimming company after taking my son, Joe, then five months to a baby swimming course in the Kensington Sports Centre.
Always a keen swimmer myself, I was excited when I saw the flyer advertising swimming lessons for babies. The first class was a little unnerving for Joe and myself. Very soon we fell in love with the classes, the instructor and our time together in the pool.
Now almost 30 years later I am happy that I have spent the last 25 years encouraging babies and parents to enjoy a wonderful bonding time together swimming and learning invaluable life saving skills.
https://www.mybump2baby.com/wp-content/uploads/2023/04/Preparing-for-your-first-Baby-Swimming-class.-.png
630
1200
Daisy Starrs, Owner Baby Swimming
https://www.mybump2baby.com/wp-content/uploads/2016/10/Logo-MyBump2Baby_transparent-bg-1-1.png
Daisy Starrs, Owner Baby Swimming
2023-05-03 10:32:02
2023-05-03 10:32:03
Preparing for your first Baby Swimming class.