At MyBump2Baby, we feel that it is so important to highlight and raise awareness about important issues that can happen to anyone. Today, we're talking about domestic abuse during pregnancy. Please be aware that if you are suffering in a domestic abusive relationship during pregnancy, you are not alone and there is help available to you.

Unfortunately, 1 in 4 women will experience domestic abuse at some point in their life, whether it's physical, emotional, sexual, financial or psychological. 
Triggers Can Trigger New or Repeated Abuse
Pregnancy can act as a trigger for new or repeated abuse, which will cause the victim to be more anxious, due to protecting their baby as well as themselves. Experiencing any kind of abuse during pregnancy causes stress for the expectant mother, which means there's stress on your unborn baby too, which can lead to a number of complications throughout pregnancy and birth. 
1 in 3 cases of domestic abuse begin during pregnancy, this is because your partner may not like that you have full control over your unborn baby. 
Recognising the signs of Abuse
Often women can find it difficult to admit that they are victims to abuse, but that's why it's important to recognise the signs. Maybe you're experiencing it or maybe you're worried about a loved one and want to know how you can help them in a discreet way. 
While abuse can come in many different forms, it is generally done in any way that belittles you and makes you feel powerless. Remember that your partner does not need to physically hurt you for it to be domestic abuse, you don't need to wait until it goes too far to speak out.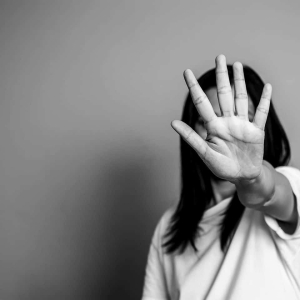 Getting help with Domestic Abuse
There are many ways in which you can get help when experiencing domestic abuse, but getting help may not be an easy thing to suggest to your partner. Instead, you should find someone close to you that you can confide in and you know will not share your story with others. They can help you to find the best way of dealing with the abuse. Remember that your friends will want what's best for you and this may be a new situation for them too, be brave and speak when you're ready to. You can contact your local family law solicitors by clicking here or contact the helplines at the bottom of the post.

Are you a friend of someone suffering?
If you're a friend thinking of confronting someone who you suspect may be a victim of domestic abuse, please be mindful about the situation, don't force your friend to speak out if they aren't ready and if they feel unsafe, allow them to stop talking. They will be ready one day, but you should ensure that you provide them with a shoulder to cry on and support them through whatever they decide to do. Your help will mean more to them than you'll ever know. 
It's so important to realise that as a victim of domestic abuse, you are never at fault and you are never alone. During the coronavirus pandemic, there are safe spots located within pharmacies across the country and you are not expected to follow the self isolation rules if you or your baby are put at risk by someone living in your household. Please do not suffer in silence, things will get easier and better for you.
Helplines for Domestic Abuse
If you need to talk to someone…
If you want to access support over the phone, you can call:
National Domestic Abuse Helpline – 0808 2000 247 (www.nationaldahelpline.org.uk/)
The Men's Advice Line, for male domestic abuse survivors – 0808 801 0327
The Mix, free information and support for under 25s in the UK – 0808 808 4994
National LGBT+ Domestic Abuse Helpline – 0800 999 5428
Samaritans (24/7 service) – 116 123
Rights of Women advice lines, there are a range of services available
We also have access to family law solicitors throughout the UK.
Hi, I'm Emma and I'm MyBump2aby's family law, protection and financial editor. I'm passionate about better-informing parents on their choices when it comes to family law and family protection and financial matters.
https://www.mybump2baby.com/wp-content/uploads/2020/07/Domestic-Abuse-During-Pregnancy-.png
630
1200
Emma Stevens
https://www.mybump2baby.com/wp-content/uploads/2016/10/Logo-MyBump2Baby_transparent-bg-1-1.png
Emma Stevens
2020-07-07 11:20:49
2021-11-03 11:48:10
Recognising the Signs of Domestic Abuse During Pregnancy