The dreaded C word is worrying for everyone at the moment for so many reasons. It is especially worrying for those who run their own business in local communities that are reliant on footfall and human interaction. At MyBump2Baby for Business we have put a list together with ideas of how you can continue running your own business during the corona virus pandemic by completing tasks that we often don't have time to do. You may have to structure your day around your little ones nap times or bedtime but the tasks below can be done in bite sized chunks.
Focusing on these types of tasks will put you in a fantastic position in business when things return to normal so you can hit the ground running.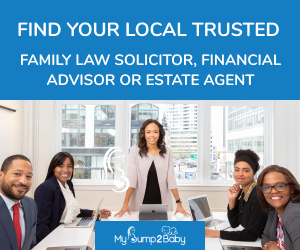 So grab a cuppa, get comfy on the sofa and lets start planning our strategy for the next few weeks;
Get Your Accounts Up to Date
Let's face it, getting accounts ready for the accountant can be a job in itself. Why not take this opportunity to get your accounts up to date. This is also a great opportunity to review your accounting year so far, see how you are getting on against your goals and set a target for the remainder of your financial year.

Write Blog Posts
We all know we need to write more blog posts about our business. This is a great opportunity to brain storm blog ideas and write them. They can sit as a draft until you are ready to publish.  Think about seasonal content that you can reuse year on year. Use our FREE printable content idea template to create ideas.

Social Media

Social media is very important when it comes to raising your business profile and brand awareness. There is never enough time to schedule social media posts and many of us know we should post more than we do so let's get social posts scheduled for the foreseeable future. This is also a great time to look in to social media scheduling programmes like Buffer, Hootsuite, HI play and others.
Network in online groups

In this day and age we don't have to go to networking events to network. I love networking events but when it is not possible we can network online. Reach out to businesses, build relationships, support one another and collaborate. We sponsor the fabulous Business Ladies Group on Facebook.
Learn something new

What is something you would love to learn? Would you like to learn more about LinkedIn? Twitter? Pinterest? Instagram? Growing your mailing list? This is a great time to learn something new, something that can be implemented in your business in the future. We are currently developing our training and development area to support you.
Create goals for the remainder of the year
This is a great time to review your year so far, are you where you wanted to be at quarter 1? Review what's going wrong, what's going right and set new goals based on the pandemic. Click here to access our free goal setting template
Think about adding another income stream
Think about adding an income stream that isn't solely relying on you being present. We all feel like the world has gone crazy but embrace the change, think about how your business would cope if this was to happen again. What can you change? How can you adapt your business? Sometimes the best ideas are made in difficult times. Download our free printable mind dump to dump all your ideas on.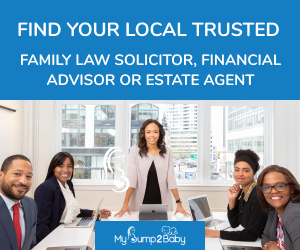 https://www.mybump2baby.com/wp-content/uploads/2020/03/Running-your-own-business-during-the-coronavirus-Pandemic.png
630
1120
[email protected]
https://www.mybump2baby.com/wp-content/uploads/2016/10/Logo-MyBump2Baby_transparent-bg-1-1.png
[email protected]
2020-03-18 15:15:50
2020-03-19 13:07:18
Continue Running your Business During the Corona virus Pandemic