Simple Steps to Helping Your Child Sleep

Fact Checked
Hi, I'm Emma Gahan- a mum of two and an experienced Sleep Consultant & Starting Solids Workshop Facilitator. I'm a passionate believer in the benefits of a gentle, nurturing approach to sleep-training.
The methods I give you are the same ones that turned around my own family situation.
I can teach you a range of skills and techniques in helping your child to settle down to sleep independently, whilst sitting right by their side to offer them the comfort they need.
It's my hope that my top tips will give you some of the tools to teach your son or daughter the skills they need to fall asleep easily… and to be able to settle themselves back to sleep if they wake in the night!
If you have any questions after reading my tips, please feel free to contact me directly for a FREE 15-minute consultation to help answer any questions you might have. (You can find my contact information at the bottom of this article.)
How Common Are Sleep Problems?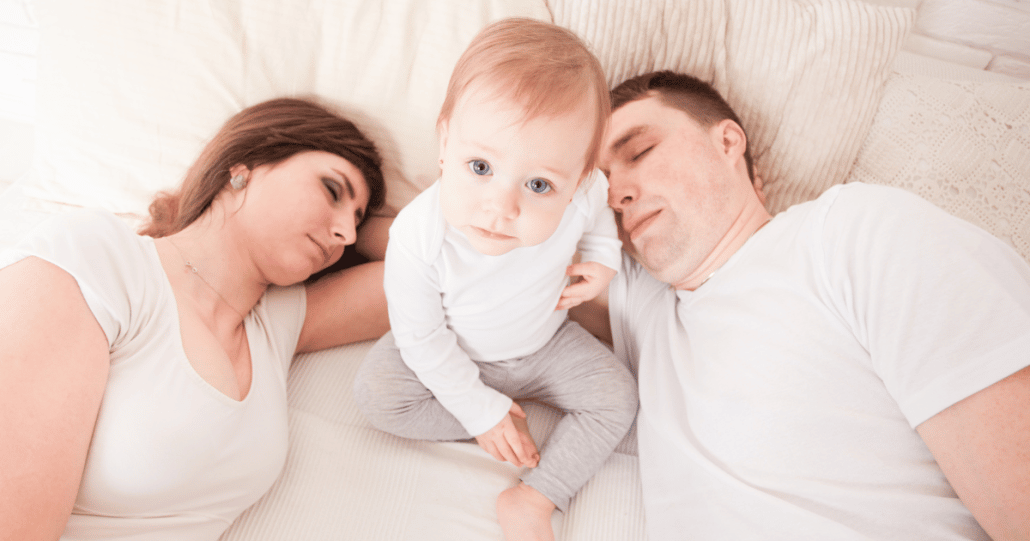 If your baby or toddler is having trouble with their sleep, the first thing you should know is… you are not alone! Studies show that up to 30% of babies have sleep problems and that 75% of parents would like to change their babies' sleep habits.
The good news is that there are some quick and easy things you can do – starting tonight- to help improve your little one's sleep… and to take long, restful naps during the day!
How to Set Up Your Child's Bedroom: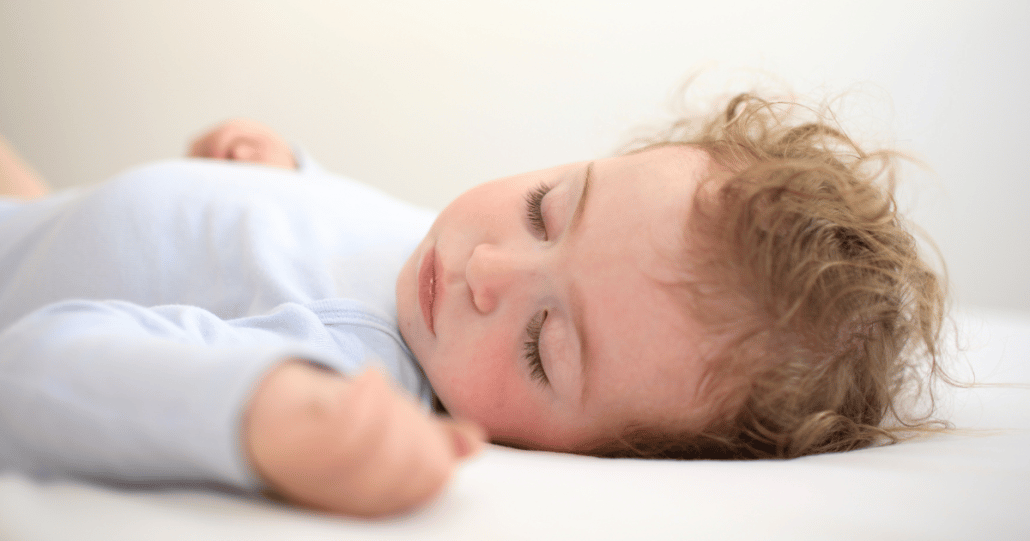 Make the bedroom as blacked out as possible.
Use an orange/red nightlight & keep it on all night and for naps.
Keep the cot clear of toys, mobiles, and loose bedding.
Use a sleeping bag until at least 3 years old – it keeps them at a constant temperature and should hopefully stop them from trying to climb out of the cot.
Here are my top 5 tips to get you started…
Step 1: Choose an Early Bedtime.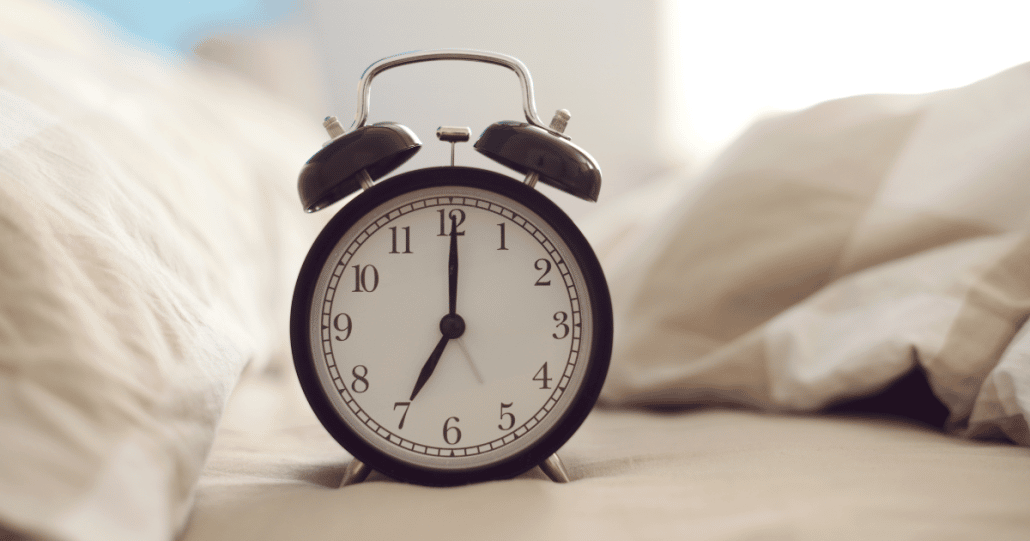 Pick an early bedtime somewhere between 6 PM – 8 PM and base it on when your child usually wakes from the last nap of the day.
This ensures that your child isn't under or overtired once they go to bed which will affect their settling time & it will help them to get a solid 11-12 hours of sleep during the night. (Did you know… this is how much sleep children should be getting every night up until the age of about 10?)
Step 2: Put Your Child to Sleep in the Same Place Every Night.
Consistency is key!!! Whether your child has a room of their own or shares a room with you or their siblings, it's important that you put your son or daughter to sleep in the same place every night (and for naps during the day as much as possible.)
Putting your child to bed in a familiar place lets them know they are safe and that they are in a place where sleep is expected of them.
Step 3: Create a Predictable Bedtime Routine.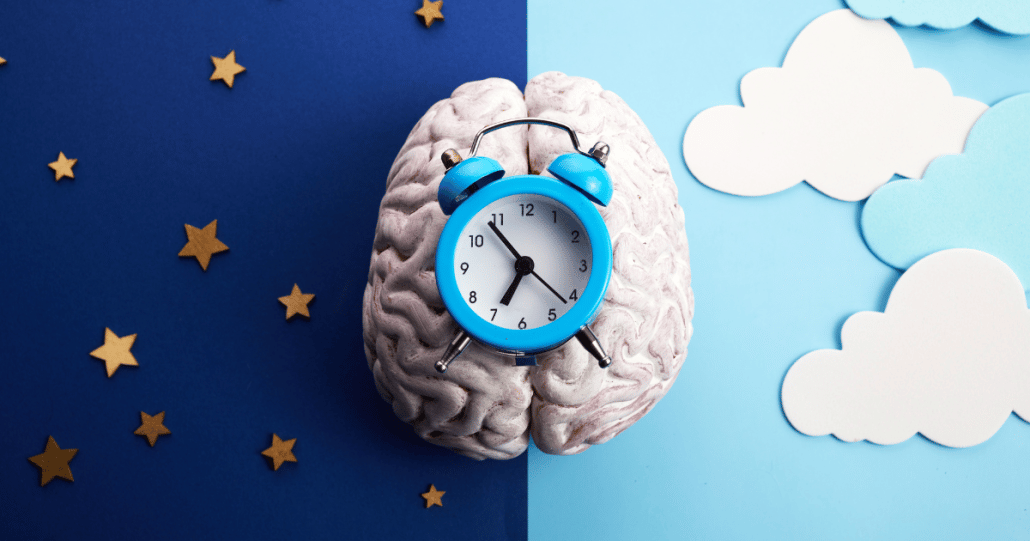 Consistency and predictability are really important to babies and toddlers and it helps them to thrive.
When they know what to expect at bedtime, it makes it easier for them to make the transition from waking to sleeping – and that's why bedtime routines are so important!
Here is a Good Example of a Suitable Bedtime Routine:
6:20 pm – Bath time
6:35 pm – Out, dried and dressed
6:40 pm – Breastfeed or bottle (NOTE: it is important that you keep your baby wide awake during their feed to prevent any feed-to-sleep association)
6:55 pm – Bedtime story or a song
7:00 pm – Into sleeping bag then the cot or tucked up in the duvet in bed
How Long Should a Bedtime Routine Be?
Your bedtime routine shouldn't take more than 30-40 minutes, and it's VERY important that the process is repeated the same way every single night.
By following a routine in the same order every night, it sets up a queuing system in your child's brain that sleep is about to come next.
Step 4: Put Your Baby to Bed WIDE AWAKE!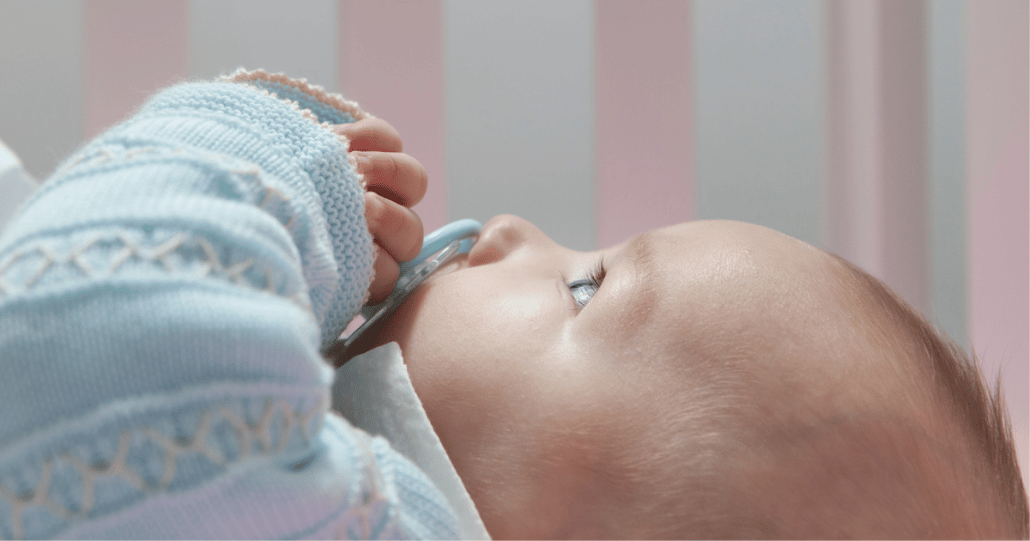 This is the most important step.
If you've been rocking, feeding, or otherwise soothing your baby to sleep, this is going to seem like a tough change… but if your child has started their journey to sleep before going into their cot/bed, you have already done all of the hard work for them.
In order for your child to settle to sleep independently, you need to give them just that… Independence to try without you doing it for them.
Step 5: If Your Baby Wakes Up During the Night, Wait a Few Minutes Before Intervening.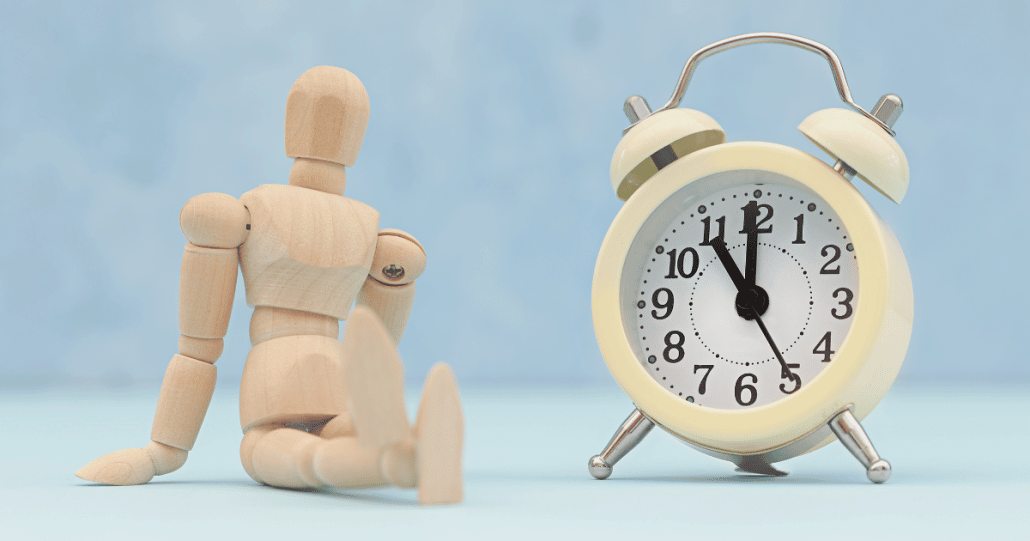 It is impossible to stop your baby waking in the night – the natural, normal science of sleep means that we all wake briefly throughout the night.
Everyone – babies and adults alike – will wake up several times every night at the end of their sleep cycles.
For most adults, these waking are so brief that we don't even remember them the next morning. However, many babies will immediately start to fuss or cry when they wake up.
This is simply because they haven't learned how to fall asleep on their own.
If a baby relies on something external to get themselves to sleep such as rocking, feeding or a dummy it's not surprising that they wouldn't know how to fall asleep independently.
Try to delay your response in going into them, if your child starts to fuss or cry for more than a few minutes, you'll want to go in and offer some comfort.
That is absolutely fine, however, it's important to let your child do the work of falling back to sleep and if you rush on in there too soon, you may well undo all of their hard work in trying for themselves.
You can speak softly to your child and do some gentle rubbing or patting, but you should avoid picking your child up and rocking or feeding them back to sleep.
Contact Emma Gahan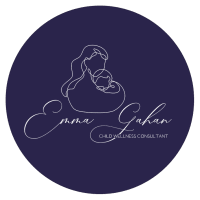 If you have any questions about what you've just read or if you would like to book a FREE 15- Minute consultation please visit my website: www.emmagahan.com/booking, alternatively you can email me on [email protected] or call 07458 30310.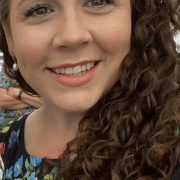 I'm Emma Gahan, an experienced, Bournemouth based Sleep Consultant. As my work is primarily web based, I work with clients from all over the world including Europe, Malaysia, Dubai and the USA.
I am a happy wife and mother to two children aged 7 and 5 years old. Family is super important to me and I have a huge passion for child welfare and health. I am called the 'Mary Poppins' of the family and always have been since a young child due to my natural, nurturing ways with children.
I love to provide a bespoke, personal service to my lovely clients and very much become invested in their wellbeing. If you would like to be taken good care of whilst nurturing your childs' natural ability to sleep, please contact me for a free informal chat: www.emmagahan.com
https://www.mybump2baby.com/wp-content/uploads/2022/08/Simple-steps-to-helping-your-child-sleep.png
630
1200
Emma Gahan - Trained Sleep Consultant & Child Wellness Consultant
https://www.mybump2baby.com/wp-content/uploads/2016/10/Logo-MyBump2Baby_transparent-bg-1-1.png
Emma Gahan - Trained Sleep Consultant & Child Wellness Consultant
2022-08-22 12:08:07
2023-11-23 10:12:34
Simple Steps to Helping Your Child Sleep