The Perfect Self Care Skincare Tips and Routines by beauty expert Rebecca Garland
Disclosure: Some of the links within this article may contain affiliate links, meaning at no cost to you, we may get commission if you decide to make a purchase through one of the links within the article.
At MyBump2Baby we love to share articles on self care to support positivity in mums. Today beauty expert Rebecca Garland from There you Glow shares the perfect skincare tips and routines.
It is important to be a little self-indulgent to keep us calm and positive. The best way to start? Spending some time taking care of our skin…
A Mini Overview to our Skin
Our skin starts to age from the age of 25.
Skin is the largest organ in the body.
The Epidermis is the top layer of the skin (the visible layer), it classed as a dead layer.
A skin type is genetic therefore it is what we are born with and cannot be changed.
Examples of skin conditions are Normal, Dry, Oily, Combination, Sensitive, Mature.
| | | |
| --- | --- | --- |
| Skin Type | Characteristics | Causes |
Normal – Well Balanced
Looks clear and fresh

Fine and even Texture

Does not appear dry or oily

Occasional spot

If neglected the skin can become dry around the eyes, cheeks, and neck.
Dry
Matte appearance

Dry flaky patches

Small or minimized pores

Feel tight/ uncomfortable

Climate

Skin ageing – sebaceous secretions decrease with age

Hereditary

Medication

Oily
Looks shiny even after cleansing

Spots

Comedones (blackheads)

Open pores

Sallow colour

Coarse texture

Hormones

Climate – sun exposure dries the skin initially but stimulates production of sebum after a few days

Use of strong cosmetic products

Food rich in fat or sugar

Combination
Combination of oily and normal/dry skin

Oily areas are usually forehead, nose, and chin (T-Zone)

Dry areas around eyes and cheeks.

T-zone has greater number of sebaceous glands which are more active

Inadequate cleansing programme

Use of strong cosmetic products

Sensitive
Tendency to redness

Reactions e.g. itching, peeling, swelling

Dry skin will become drier

Oily skin will become oilier

Excessive exposure to sun, wind, cold, and pollution

Stress and fatigue

Illness and medication

Diet

Mature
Tendency to dryness

Lines and winkles

Creepy skin

Dilated capillaries

Uneven pigmentation

Accelerated aging

Environment e.g. pollution, climate, central heating, air condition

Poor diet

Alcohol

Smoking

Illness and medication
Why double cleanse?
A quick once over with micellar water simply will not cut it! A deep cleanse is essential in the evening; therefore, you need to jump on board the double cleanse bandwagon!
Throughout the day, airborne bacteria and pollution is attracted to your skin, if they are not washed away properly, they could potentially contribute to ageing, pigmentation, and breakouts!
The first part of this cleanse involves using a cleansing oil, balm, or micellar water, breaking down make-up, SPF, and sebum on the surface of your skin. For the first round of cleansing, its best to cleanse your face until there is not a single trace of make-up visible on the cotton pad. If you wear a lot of make-up this could take three, four or even five goes, but if you have spent time putting make-up on, it makes sense to spend time taking it off!
Once you have removed the surface grime, it's time for a fully-fledged deeper water based cleanse, this removes sweat, bacteria and old skin cells, a second round of cleansing will clean much deeper into the pores to remove any impurities. Be sure to massage your cleanser in for a minute, this will ensure you gain all the benefits from your cleanser and its ingredients. The temperature of the water matters too, so its best to rinse with water that is lukewarm, too hot could risk you irritating your skin.
Double cleaning each evening will brighten any dullness, ultimately lifting the complexion. The evening cleanse will allow serums, moisturisers, and clever night-time leave-on products like retinols to penetrate and work their magic much more efficiently.
Is it possible to over wash your Skin? Whilst your skin needs to be cleansed twice a day – morning and night, a double cleanse is not always necessary especially when you wake up in the morning.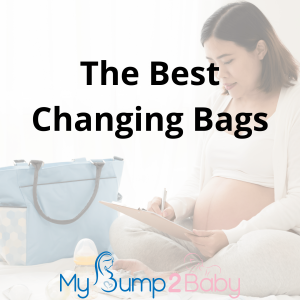 Protecting your face and neck from UV rays
While it may be tempting to skip the sunscreen step in your morning routine when the letters "SPF" are written on every bottle you are picking up, the SPF contained in your makeup is not enough to protect you from UV radiation, you should be applying a teaspoon sized amount of, a minimum of SPF 30 broad-spectrum that protects against both UVA and UVB radiation. When it is applied near the eyes, sunscreen can cause your eyes to sting and water, but that is no reason to avoid the eye area completely. The thin skin around your eyes needs extra protection. It is important to take this this step even if you are wearing UV-protective sunglasses because the reflection off the glasses can magnify UV exposure. We all have that leftover bottle of sunscreen lurking in the medicine/bathroom cabinet however it is critical to start fresh each year. The active ingredients in sunscreens can lose their potency, so check the expiry date. Do not forget to also apply a lip balm or lipstick that contains sunscreen.
Coconut Oil – Should not be used as a moisturiser, this includes the organic variety, coconut oil is fairly comedogenic (pore clogging). Since it does not penetrate the skin well, it just sits on top on the surface of the skin, not properly absorbing, which can lead to dryness and congestion.
What is Retinol?
Retinol is a form of Vitamin A, an ingredient that promotes skin renewal and enhances collagen production (which starts to decline in your 30's). As well as lessening the appearance of fine lines and wrinkles, retinol can also reverse some of the side effects of sun damage.
At what sage in your routine should you apply a retinol? Most retinol products come in a serum form; however, some are in easy to use cream formula. Always apply retinol products at night, as sunlight can diminish their power. For serums, apply straight after cleansing to get the most benefit from the Vitamin A and layer a moisturiser over the top if you feel you need more hydration.
Glycolic Acid
Glycolic Acid is an exfoliant it helps shed dead skin cells and reveal the newer, brighter layers underneath by acting on the Stratum Corneum (the outermost layer of skin).
How should I use glycolic Acid in my routine? As with any exfoliant, it is best to start small if you have sensitive skin or are prone to irritation. Start by using a glycolic cleanser (face wash), so you skin gets use to it rather than diving straight into a leave-on glycolic product, if you are unsure whether your skin can tolerate it.
If you know your skin is up for it, try it in a peel, glycolic acid is most effective when administered as a chemical peel, carried out by a qualified practitioner. The medical-grade peel pads are stronger, with more potent effects. You can also purchase more milder at-home peel pads.
https://www.mybump2baby.com/wp-content/uploads/2020/04/skin-care.png
630
1200
[email protected]
https://www.mybump2baby.com/wp-content/uploads/2016/10/Logo-MyBump2Baby_transparent-bg-1-1.png
[email protected]
2020-04-23 14:18:42
2022-08-08 13:17:20
The Perfect Self Care Skincare Tips and Routines by beauty expert Rebecca Garland