You have either already started your new business or you are thinking about starting your business soon? you are feeling a little overwhelmed with the amount of social media channels available. You are wondering where on earth to start… your questioning if more than one social media platform is really necessary? I know because I was you before I started my business and the answer is yes more than one social media platform is absolutely necessary and here's why;
Before I launched my business, I was a loyal Facebook user only. I had tried Twitter and Instagram in the past but didn't really understand them and quite frankly I couldn't be bothered learning how they worked. All of my family and friends were on my personal Facebook profile so I never really saw the point of using other social media platforms.
Social media platforms are extremely useful, especially if you are starting your business on a small budget and you can't afford to advertise either nationally or locally but you want to raise brand awareness and start earning money from new customers. Social media platforms give you free access to your ideal audience, be it local mum's or small local businesses – you can pretty much guarantee your ideal audience will be using some form of social media (come on… even my friends nan has it)!!
I am sure you will have heard of networking. Networking is where you meet like-minded business people at events or conferences, you build rapour, share ideas, thoughts and recommendations with each other. Social media allows you to network day in and day out without having to leave your house. You can actually network in your dressing gown, from your bed or even whilst you are having your morning wee. Don't be afraid to interact with people you don't know, I have made some great friends online and they have all started with a comment, a question or even an emoji.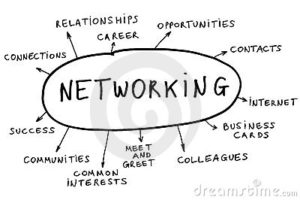 So Which social media account is the best?
This is a question I seem to get a lot at the moment. I genuinely feel that each of my social media accounts are great for different things as they seem to attract different people. I have people following me on Twitter that don't follow me on Facebook and people on Facebook who don't follow me on Instagram. I personally have found that I receive most interaction from my Instagram account, Instagram is also a place where I, as a blogger have been approached mostly by brands that would like to work with me, however most traffic to my website are from my Twitter and Facebook pages.
There is no 'best' social media platform for interacting with potential clients in my eyes and "in order to be seen, one must be present" Why miss out on potential opportunities?
My main tip for you now is to take a deep breath, step back and then focus on one social media account at a time and once you have grasped that move on to the next and so on. Once you have figured out all of the social media platforms out next make sure you allow yourself a good 15 minutes with a brew every day to engage with people via social media, read blogs, reviews and articles you are interested in and comment on them, one comment can lead to lifelong friendships and business leads.
How to keep up to date with social media?
It is no good having social media platforms if you are not sharing information, your ideal audience have liked and followed you and now it is time to interact and share information of different things they may be interested in. Now initially, I wondered how I would ever find the time to run a business as well as share posts on my Facebook, Twitter and Instagram but that is where my favourite scheduler comes in.
Hootsuite
Hootsuite is a free app and website which allows you to schedule posts hours, days or even months in advance and is a very useful tool for businesses and bloggers who are keen to have maximum impact across social media and not be forgotten when they are too busy to post.
Every few days I will find a good 15 minutes to sit down and schedule blog posts, recipes, reviews or articles that I feel are useful to my audience of young mums . When I get a few minutes each day I will post live updates on social media but I don't have the time to sit and post updates all day every day, I am trying to run a business.
If you like what you have read and would like to keep up to date with my blog posts then please subscribe to my mailing list and follow me on social media;
Facebook, Twitter, Instagram, Pinterest
Lots of love,

https://www.mybump2baby.com/wp-content/uploads/2017/12/social-media.jpg
125
402
danny
https://www.mybump2baby.com/wp-content/uploads/2016/10/mybump2babyheader-300x79.png
danny
2017-12-06 15:25:35
2017-12-06 15:27:17
Why a Social Media Presence is Absolutely Necessary...