Summer and swimming go together like jelly and ice-cream. But when days are short and dark, swimming is the perfect winter activity for families. Water Babies explains how it lifts spirits, improves sleep and boosts immunity.
Nothing beats fresh air. Bundling up and getting out is a great antidote to stuffy central heating and feeling stuck indoors. But for the littlest members of the family in their pushchair or sling, it's often too cold and wet to get out and get moving.
That's where swimming comes into its own. A fantastic whole body activity, it's something that all the family can do together whatever the weather. And supported by warm water, it gives even the smallest babies the opportunity to move, learn and play.
Get moving
Exercise is wonderful for your baby's wellbeing, health, sleep, feeding and immunity. It's also vital for their physical and cognitive development. In fact, movement plays a key role in the way babies grow, learn and develop.
Research shows us that physical play and activity drops in winter months. Yet NHS guidelines say that babies should be as active as possible, while toddlers should get three hours of activity a day.
"Children under five should not be inactive for long periods, except when they're asleep," say government guidelines. "Watching TV, travelling by car, bus or train, or being strapped into a buggy for long periods are not good for a child's health and development. There's growing evidence that such behaviour can increase their risk of poor health."
Exercise for better health
While exercise helps with the obvious stuff like muscle strength endurance and motor skills, it also builds your little one's developing self-esteem and thinking skills. Active children tend to have a more positive outlook on life and sleep better. There is also evidence that even a moderate amount of exercise boosts immunity.
"Physical activity should be encouraged from birth, particularly through floor-based play and water-based activities in safe environments," says the NHS's Livewell programme. "Water-based play encourages infants to use their muscles and develop motor skills. It also provides valuable opportunities to build social and emotional bonds."
Bonding time
When you're both wearing layers of clothing all the time, opportunities for precious skin-on-skin bonding are few. But swimming together in a warm pool is wonderful for skin-on-skin, plus the fun, sociable side of swimming is fantastic for everyone's moods.
"The bonding that goes on in our pools is simply magical," says Bryony Johnstone, who has taught an entire generation of Water Babies over the last fifteen years. "It's not just that wonderful bond between carers and their babies, but also whole classes who grow together over."
And, of course, all this exercise, bonding with your baby, social time with other parents who soon become friends not only helps physically and developmentally, it also helps beat winter blues, postnatal blues, depression and anxiety.
So, a regular swim with your baby packs in more benefits for you both than you thought possible! It's good for your physical and emotional health, and it's instrumental in keeping your baby happy, healthy and growing well.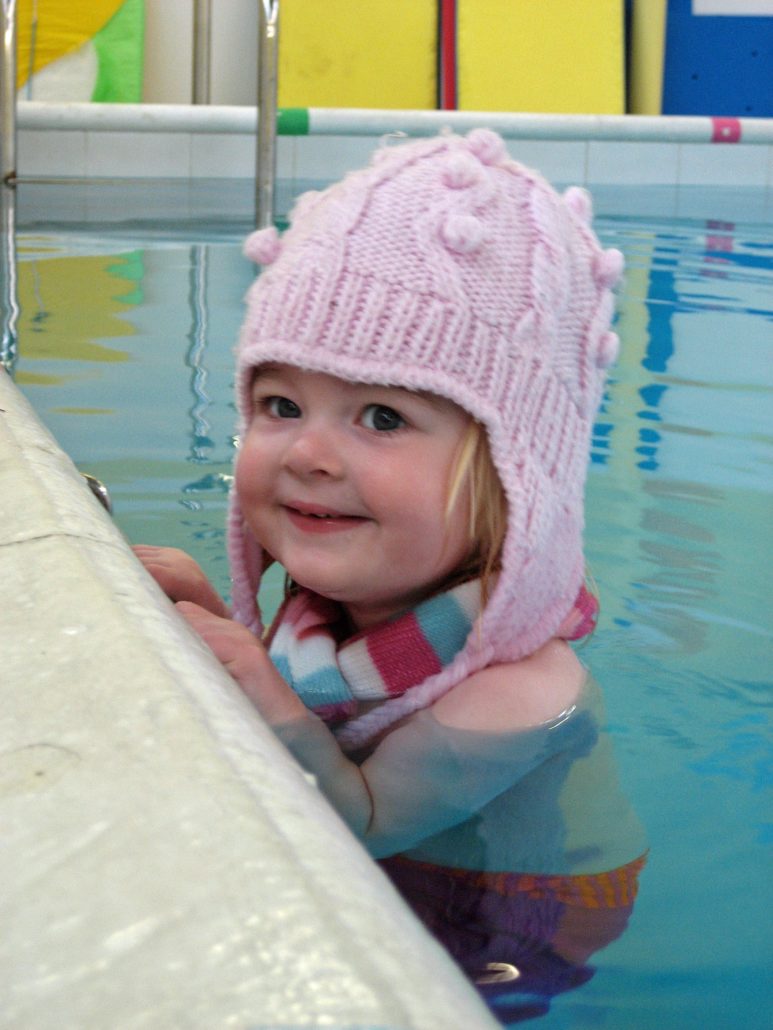 Water Babies lessons come in 10-week-long chapters with the same teacher and group in the same warm, private pool. They're based on fun, play and bonding that get your baby moving in way that they can't on land.
There's something magical about being with your baby in water. As they relax, uncurl, splash, kick and smile, you discover a wonderful, bonding experience that you can enjoy together. We teach across Bristol, Bath and North Somerset. Call 0117 946 6919 to book your place or register at www.waterbabies.co.uk/contact/bristol-bath-and-north-somerset.
Carla is the founder of MyBump2Baby. Carla has a huge passion for linking together small businesses and growing families. Carla's humorous, non-filtered honesty has won the hearts of thousands of parents throughout the UK.
She has previously written for the Metro and made appearances on BBC News, BBC 5 live, LBC etc. Carla is a finalist for Blogger of the Year award with Simply Ladies inc. Carla is also the host of the popular Fifty Shades of Motherhood podcast and The MyBump2Baby Expert podcast.
https://www.mybump2baby.com/wp-content/uploads/2018/11/water-babies-article.jpg
2816
2112
Carla Lett
https://www.mybump2baby.com/wp-content/uploads/2016/10/Logo-MyBump2Baby_transparent-bg-1-1.png
Carla Lett
2018-11-09 15:24:38
2018-11-09 15:24:38
Swim through Winter