Disclosure: This article contains affiliate links, this means at no cost to you we may earn a commission if you purchase products through the links provided.
Growing Family – Your Questions Answered
The romantic cottage for two or the one bed apartment may have suited you before children but as your family gets larger, so may your need for space – how can you make this happen and what are the options?
Do we extend our current house or buy a new home?
This is the question that parents often ask but there is much to consider and questions to ask before making this major financial commitment. Timing, budget and inconvenience are all things to think about.
To start with, it's worth considering what extra space you need – another bedroom, a bigger kitchen or larger garden?
Are you maximizing all your available space? Could you reorganise your home or extend a room giving you more space, but saving you the cost of a house move?
How do we finance an extension to our house?
Remortgaging your property is a common way to fund an extension. This could be more affordable because interest rates have fallen, or your salary has increased since you took out your current mortgage. Alternatively, the value of your house may have increased. You can remortgage at any time, and you may get a better deal by changing lenders, but there may be early repayment charges to pay if you are not at the end of a fixed term mortgage.
Alternatively, you could apply for a further advance, especially if your house has increased in value since you bought it. A further advance is a second loan from your current lender. The interest rate may be different to your main mortgage; however, it might be cost effective if you are in a fixed mortgage with early repayment charges or have a very competitive existing interest rate. You may also be able to spread your payments over a longer term and rates are usually lower than a personal loan.
We want to move so how do we get a bigger mortgage?
If you decide to move, rather than extend your current property, how do you maximise your ability to secure a bigger mortgage?
Work out how much you think you can afford.
You should work out your own budget before you apply for a mortgage. You need to know that you can afford the costs and fees of moving as well as able to borrow enough to purchase a property.
You can use our outgoings worksheet to help work out how much money you spend and our cost of moving worksheet to calculate how much the move may cost.
Mortgage repayments will be made monthly, and they depend on how much you want to borrow, over what time period, and the interest rate the lender will charge. Our mortgage calculator can help with this.
Check your credit score
Credit scores really matter, you can get a copy of your credit report from credit reference agencies such as Experian or Equifax. You will then be able to review what lenders will see when they look at your mortgage application.
If your credit rating isn't great, you can boost the score with a few simple actions – check you are on the electoral roll and close down any credit card accounts that you do not use.
Get rid of debts
Lenders do not like lending money to people who already have a lot of outstanding loans. Before you apply for a mortgage try to reduce any debts you have. This will potentially allow you to borrow more when lenders calculate your affordability.
Proof of income or accounts if you are self employed
You will probably be asked by the lender for three months' worth of bank statements and pay slips so that the lender can see how much is coming in and going out of your bank account. Make sure these have any promised pay rises, or bonuses showing.
If you are self-employed, you may need the last three years full accounts, tax calculations and tax year overviews from HMRC or an accountant's reference.
Job stability
It's often said that it is best to stay in the same job if you are considering applying for a mortgage, and although this is not factually incorrect, today's lenders are much more flexible and will often lend even if you have a new job offer, so don't think you can't apply for a new mortgage just because you are waiting to start a new job!
Size matters – when it comes to the deposit
The bigger your deposit, the greater the choice of mortgages that will be available to you. This could mean the ability to borrow more, a more preferable interest rate and lower monthly payments.
Two incomes can be better than one
If your current mortgage is in one person's name, then buying with two of you can often increase your chances of success in securing the right mortgage, especially if that other person has a good credit history and a decent income. Your mortgage may not be the only thing you share if you have a family, but it is worth considering how committed you are and work out what might happen if one of you wishes to move out in the future.
Check the terms of your current mortgage
If you already have a mortgage and are planning to move, many mortgage lenders will apply an early repayment charge if you repay your mortgage early. This can cost you up to 5% of the mortgage although this will often reduce with time (ie 5% in year 1, 4% in year 2 etc.). You are penalised for breaking the deal early and the lender uses the fee to recoup some of the interest it is losing. If you don't want to pay this fee, then make sure you don't complete on a new house purchase before your mortgage incentive period ends.
Get good advice
An independent mortgage broker can advise you on how to make the most of your application. They will often be able to advise you on how to maximise your borrowing ability and which lenders are more likely to look preferably on your individual situation giving the best rates. They will research the market, recommend the best products and assist you with the application.
If you would like to discuss getting a bigger mortgage or protection, J Finance will be happy to help. Please contact us without obligation.
Established in Berkshire in 2004, J Finance Ltd is one of the leading financial planning companies in the area. They serve clients across England and Wales. If you would like to discuss your mortgage or protection, please contact them on 01635 521 300 or email [email protected] You can find out more about J Finance on their website at www.jfinance.co.uk.
YOUR MORTGAGE IS SECURED ON YOUR HOME, WHICH YOU COULD LOSE IF YOU DO NOT KEEP UP YOUR MORTGAGE REPAYMENTS. BE AWARE THAT INTEREST RATES MAY CHANGE SO ENSURE YOU CAN KEEP UP REPAYMENTS.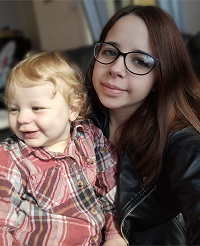 Hi, I'm Louise- mum of one to a little boy called Mason.
I am the Digital Marketing and Admin Assistant for MyBump2Baby.
I enjoy working to provide excellent service to MyBump2Baby's growing families.
Nice to meet you!
https://www.mybump2baby.com/wp-content/uploads/2021/09/We-need-a-bigger-house-so-how-can-we-get-a-bigger-mortgage.png
630
1200
Louise McCamily
https://www.mybump2baby.com/wp-content/uploads/2016/10/Logo-MyBump2Baby_transparent-bg-1-1.png
Louise McCamily
2021-09-16 12:04:09
2021-09-17 17:13:10
We need a bigger house so how can we get a bigger mortgage?