With summer fast approaching, there is no doubt that many parents will be making plans to take their child abroad. Despite this, parents and grandparents may not be considering the legal implications of taking their children or grandchildren on holiday, especially when there is a child arrangements order in place. This guidance may help you decide whether you need to take any extra steps before taking your child or grandchild abroad this year.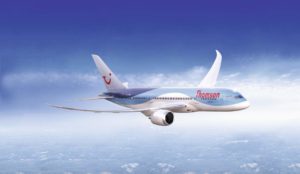 Who has parental responsibility (PR) for the child?
 "I am the child's biological parent; do I not automatically have PR?"
In many cases, this is true. Mothers automatically have PR, as do fathers who were married to the mother at the time of the child's birth.
"I am the father of the child but I was not married to the mother at the time the child is born"
The father can acquire PR by:
Being named on the birth certificate (from 2003);
Through a PR agreement with the mother; or
An order of the court
Divorce does not remove PR from either parent.
If both parents have PR and there is no child arrangement order in place, neither can take the child on holiday outside the UK without the consent of the other parent (or any other party with PR).  Consent from both parents is also needed if the child is going away without a member of the family, for example, on school trips.
What do I do if the mother/ father refuses to give permission for me to take the child abroad?
If one parent unreasonably withholds consent, you are able to apply to the Family Court for permission to take the child abroad. This permission is granted in what is known as a Specific Issues Order.
"I am the grandmother of the child; my son (the father) has given me permission to take the child on holiday – is this okay?"
No. If grandparents or other family members want to take a child abroad, permission will be needed from both parents with PR and not just from one parent.
Concerns of abduction
It is not unusual, in families with international connections, for either parent to be anxious that someone may refuse to return their child to the UK. If you wish to prevent a child being removed from this country you can apply to the Family Court for a Prohibited Steps Order (PSO). A PSO prevents either parent from making specific trips with their children without express permission of the other parent.
If there is an immediate risk to the child's welfare, an emergency order can be sought and the court can order that airports and ports be alerted to the child's potential travel and the child can be detained at the airport or port. The court can take a number of urgent steps to prevent a child being taken out of the jurisdiction.
The repercussions of taking a child abroad without consent
Removing a child from the UK without the necessary consent, even if this is just for a summer holiday may be a criminal offence under the Child Abduction Act 1984.
We recommend that parents who are separated with children, approach the subject of booking holidays carefully and with proper legal advice.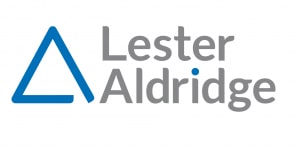 The Family Law team at Lester Aldridge can provide you with confidential legal advice. Please contact Partner Rosemary Sharp on [email protected] or 01202 786343 to discuss any of the above.
https://www.mybump2baby.com/wp-content/uploads/2019/04/Baby-and-Toddler-Swimming-.jpg
1125
1688
Carla Lett
https://www.mybump2baby.com/wp-content/uploads/2020/02/Logo-300x81.png
Carla Lett
2019-04-12 15:09:19
2019-04-15 19:43:36
Taking Children Abroad - Who Has Parental Responsibility for the Child?