MyBump2Baby is Google's #1 Baby and toddler directory and home to over 500 of the best parent bloggers in the UK, we are also proud to have our very own MyBump2Baby parent blogger mums who write reviews on products, days out and services. Today I am interviewing the lovely Jess who runs her own local MyBump2Baby hub, Jess is our Tendring & Colchester Essex parent blogger and can also work with national businesses on reviews too, as well as linking you with our other independant MyBump2Baby favourite bloggers if you are interested in reaching a wider audience of parents. You can read more about baby and toddler groups in Tendring and Colchester here.

Jess, can you tell us a bit about you…..
Hi my name is Jess and I'm a 29 year old mother of one beautiful little girl called Ophelia. I'm born and bred in Clacton-on-Sea, Essex and though it might not be to everyone's taste I love it here.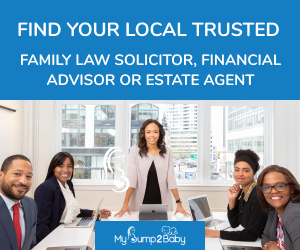 My normal 9-5 job is as a legal secretary in a local solicitors conveyancing department. I absolutely love my job and find it so interesting! The great thing is that MyBump2Baby fits perfectly into my life and work! I love finding new things to do and places to go with my family so sharing this with other people and parents as we go is such a privilege and honour.
What are your favourite things to do in your spare time.. .
On the rare occasions I have some spare time I love to bake and cook. I also love to sew outfits for my daughter and bits for our home. I have quite a creative mind so anything like this helps me relax and de-stress… though sitting on the sofa and binging on a box set also helps!
Favourite food …..
Cheese! Ooey Gooey Melty Cheese! My ideal meal is a full cheeseboard with Brie, Camembert, Cheddar and loads of crackers and chutneys… it's even better if I don't have to share with my partner!
Favourite Drink…..
A nice glass of red wine… to go with my cheese! Though let's be honest… who doesn't enjoy a cocktail at the weekend too!
Favourite TV programme…..
Greys Anatomy or Masterchef Australia. I like dramas that get you guessing what's going to happened next. I also love food programmes as it gives me inspiration of what to do next myself.
Favourite Film….
Oooo this is a hard one! I was never really a film watcher, so much so it's one of the first things my partner did was introduce me to what he called the 'classics'.
However since becoming a mum any Disney film is a good one, I could (and do thanks to my daughter) watch Finding Dory over and over!
Do you have a favourite book….
I don't read many novels as I don't really have time, but I have a huge collection of cook books and love looking through them. I am a little partial to a Oi… book at my daughters bedtime though, that whole series and books linked to it are hilarious and great to encourage your child's language.
Where is your favourite holiday destination….
I love Italy, I've been twice and I just love the feel and the food there.
You can't beat a weekend away though and we're lucky that the UK has so many nice places just a few hours away. A nice woodland lodge where my daughter can run around and see the wildlife with a log burner or maybe even a hot tub for after he left bedtime is my idea of heaven.
Favourite day of the week….
Sunday without a doubt! It's the day where my partner is home all day for sure and my little family is all together. We love going for a walk or just relaxing together for that one day of the week.
What do you like writing about…..
I like to write about my life and my experiences. I had a rough time a few years ago and I've started to write and share about it in the last few months in the hope it will help others.
I like to write about my experiences as a new first time mum, what we do, how my daughter is growing and learning new things and what's helped us to teach her and make parenting that little bit easier!
I also like to share about my life as a couple and how a child impacted that and what we do to make sure we make time for us so we aren't just known as mummy and daddy.
What is something most people don't know about you?
Most people don't know that I am a twin, but conceived through IVF! I have a twin brother and now we are older I can see similar personality traits but we are quite different. We don't really have that twin link though like all siblings we are always there for each other.
How would people describe you?
I would hope that people would describe me as open and honest, kind and friendly and there for them whenever they need me.
I'm not afraid to tell it how it is and be maybe a bit brutally honest; but I'll go above and beyond for those close to me to make sure they are safe, happy and loved.
If you would like to work with Jess on reviewing a product, service or sponsored content for MyBump2Baby you can email her [email protected]
Carla is the founder of MyBump2Baby. Carla has a huge passion for linking together small businesses and growing families. Carla's humorous, non-filtered honesty has won the hearts of thousands of parents throughout the UK.
She has previously written for the Metro and made appearances on BBC News, BBC 5 live, LBC etc. Carla is a finalist for Blogger of the Year award with Simply Ladies inc. Carla is also the host of the popular Fifty Shades of Motherhood podcast and The MyBump2Baby Expert podcast.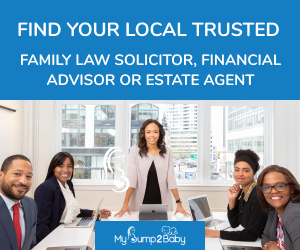 https://www.mybump2baby.com/wp-content/uploads/2020/07/Tendring-Colchester-Essex-Parent-Blogger.png
630
1200
Carla Lett
https://www.mybump2baby.com/wp-content/uploads/2016/10/Logo-MyBump2Baby_transparent-bg-1-1.png
Carla Lett
2020-07-22 14:31:25
2020-11-17 05:03:43
Tendring & Colchester Essex Parent Blogger