At MyBump2Baby, we are proud to connect parents with family law solicitors throughout the UK. Today we share an expert article on The 9 steps to obtaining a divorce from our Family Law Solicitors in Lincoln Sills and Betteridge LLP.
The 9 steps to obtaining a divorce | Family Law Solicitors Lincoln
The current law provides that when a marriage has broken down, one party must petition for divorce in order to legally end the marriage.
Basic Procedure for Divorce | Family Law Solicitors Lincoln
The following sets out the basic procedure for a divorce in undefended proceedings;
One party, known as the Petitioner, petitions for divorce based on one of the following criteria:
Adultery;
Unreasonable behaviour;
Desertion;
2 years separation with consent; or
5 years separation.
The Petition and Acknowledgement of Service form are then sent to the spouse (Respondent).
The Respondent will have 14 days to return the Acknowledgement to the Court. This will then be sent by the Court to the Petitioner.
The Petitioner can then apply for Decree Nisi.
The case is then considered by the Court and if no queries are raised, a Certificate of Entitlement to Decree Nisi will be issued. This will set a date for the application for Decree Nisi to be dealt with by a Judge.
The Decree Nisi hearing will take place, however neither party needs to attend Court unless they wish to be heard on an application for costs.
The Decree Nisi will then be pronounced.
The Petitioner can then submit their application for Decree Absolute after waiting a period of six weeks and one day after the granting of the Decree Nisi. In certain circumstances, the Respondent can make this application, but they cannot do this until three months after the date upon which the Petitioner could have applied for Decree Absolute.
The Decree Absolute is granted, and the divorce is complete.
Obtain a Financial Order | Family Law Solicitor Lincoln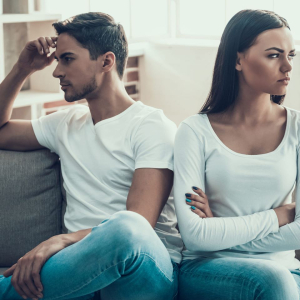 It should be noted that whilst going through each of the above steps, it is very important that you also obtain a financial order which provides for how your assets should be divided. Even if you think you do not have any assets, you should still get an order, as without this either you or your spouse could make a claim against the other in the future for financial relief.
At Sills & Betteridge, we offer a fixed fee divorce at a cost of £600 plus VAT and the court fee of £550. We also act for clients under a CW1 divorce, for those who are eligible for Legal Aid.
For a 60 minute preliminary advice meeting, tailored to meet your specific needs, followed up in writing, please contact Ailsa Tennant on 07774740049 or email on [email protected].
https://www.mybump2baby.com/wp-content/uploads/2020/05/9-steps-to-obtaining-a-divorce-Family-Law-Solicitor-Lincoln.jpg
630
1120
[email protected]
https://www.mybump2baby.com/wp-content/uploads/2016/10/Logo-MyBump2Baby_transparent-bg-1-1.png
[email protected]
2020-05-06 14:38:59
2020-05-06 21:10:15
The 9 Steps to Obtaining a Divorce | Family Law Solicitors Lincoln