The Benefits of Antenatal Classes
The benefits of antenatal classes are massive. This blog tells you all you need to know about what antenatal classes are and why you should attend one. Don't forget that you can use our directory to find your local Antenatal classes as well as many other pregnancy services.
In this article we cover;
What are Antenatal classes?
When to start Antenatal Classes
What are the benefits of antenatal classes
How to find your local antenatal classes
Reviews from other mums about Antenatal classes

Pregnancy is both a miracle and a scary time for expectant parents. For mums-to-be with no idea how the rollercoaster goes, going on several classes and orientations work like a charm. Not only do these classes and activities teach future mummies of what to expect; participating in one ensures a healthy pregnancy.
One of those beneficial classes is the antenatal class. If you don't have any idea about antenatal class, I bet it's safe to assume that you're a first-time mum. However, if you've given birth, there's nothing wrong with being reminded of its benefits.
If you're just as excited as I am with the news of your pregnancy, we'll tackle first the most vital information about the antenatal class.
What Is an Antenatal Class?
Antenatal classes are like instructions and activity-filled sessions that you enroll in as preparation for pregnancy. In these classes, you'll get an interesting perspective on the adventure of pregnancy and meet people with the same emotions as you and your partner. Moreover, you'll be guided by birth experts that provide you with the latest and the top-notch innovations of childbirth.
An antenatal class provides you with valuable information such as care and what to expect within six weeks of pregnancy, how to breastfeed, and supplements you'll need to ensure your welfare and health.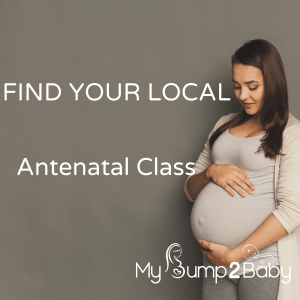 When to Start attending my class?
As per the recommendations of birth experts and antenatal instructors, it is ideal to join classes when you're about 22-26 weeks in your pregnancy. Doing so will give you ample time for decision-making. These include personal choices of birthing options, clinic information, and preferred caregivers.
What are the Benefits of Antenatal Classes?
As a pregnant woman, you're bound to have regular check-ups with your gynecologist for the health aspects of the pregnancy. However, tossing in time for antenatal class is also an exciting way of enjoying the process, especially with your partner coming with you. Here are the benefits of an antenatal class for every mummy and daddy to enjoy.
Complications in pregnancy are always a risk. With an antenatal class, you get to be aware of those complications and what can you do to minimise its risks.
Your antenatal instructor assures that aspects of pregnancy are discussed in detail. These may include but is not limited to nutritional requirements, labor expectations and the emotional rollercoaster of pregnancy.
When both partners attend an antenatal class, they are given a various perspective of the pregnancy. They are informed about the process of labor, childbirth, parenting and the emotional needs of each other at this period of adjustment.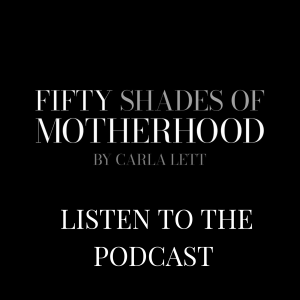 How to Find your Local Antenatal Classes?
Don't forget you can check out our directory to find your local antenatal classes!
Luckily for mums-to-be, some numerous groups and organisations cater to such search. Family and friends are good sources of recommendations. Your gynecologist may have a particular class on mind for you. Not to mention the fact that the internet is an excellent tool for looking at antenatal class in your area.
As you welcome another member in your family, it only fits that you look after your child's welfare and yours as well. In exercising a healthy pregnancy, your choices are not only limited to health decisions but overall goodness.
Do you have an antenatal class that you highly-recommend and would like to share with future mummies? Comment them down below to help a mum-to-be!
Click here to find your local antenatal class.

Reviews from MyBump2Baby Mums on Antenatal Course
Laura 33, Grantham "'I am so pleased to I attended my local antenatal course, it helped prepare me for birth"
Liv 28, Bromley "I loved my antenatal class and found myself loads of mummy friends too, I am so glad I went"
Sarah 32, Blackburn "I believe every woman should have a calm, confident and in control pregnancy and birth. By going to antenatal classes it made me less fearful of birth'
Libby 31 Bolton "I gave birth to my third child on the 3rd September 2019 and wanted to leave a review to say how well I was looked after throughout my whole pregnancy. The class was amazing throughout and made sure any concerns were addressed straight away and kept me updated which was so reassuring. She text me to make sure things were ok or how appointments went which was so nice. "
Danielle 37 Wrexham " This was my 1st labour experience and I never took advantage of antenatal classes before. I had many worries and concerns about what was going to be like. I delivered my son easily, I knew exactly what to expect thank you to the antenatal classes. As a new mum you hear so many horror stories that this really does help you understand and remain clam about everything. I also did a hypnobirthing course which helped me massively."
Susan 35, Preston " Having a baby can be a scary and daunting time, especially if you have no idea what to expect but honestly mums to be do not fear! youve got this & attending a local antenatal class is so worth it. It helps you know what to expect and remove horror stories from your mind so that you can create your own experience.
Hi, I'm Emma and I'm MyBump2aby's family law, protection and financial editor. I'm passionate about better-informing parents on their choices when it comes to family law and family protection and financial matters.
https://www.mybump2baby.com/wp-content/uploads/2020/05/The-Benefits-of-Antenatal-Classes.png
630
1200
Emma Stevens
https://www.mybump2baby.com/wp-content/uploads/2016/10/Logo-MyBump2Baby_transparent-bg-1-1.png
Emma Stevens
2020-05-11 18:15:45
2022-07-14 14:51:54
The Benefits of Antenatal Classes