The Benefits of having a Doula
Disclosure: Some of the links within this article may contain affiliate links, meaning at no cost to you, we may get commission if you decide to make a purchase through one of the links within the article.
At MyBump2Baby, we think it's important to raise awareness about topics that are often not talked about. Today's blog is brought to you by expert, Kimberly Boyd, a doula near Lincoln. Today Kimberly explains a question many expectant parents have around the Benefits of Having a Doula.
Some of you may have heard the word Doula but a lot of people are still unsure of what it is and what a Doula or Birth doulas do in general? You can find your nearest doula here.
A Doula is someone (usually a woman) who is a trained professional providing emotional, physical and educational support to women and birthing people before, during and after the birth of their baby.
She is not medically trained and does not replace your midwives and doctors or work for the medical team but is hired independently by the woman/couple. She does not advise or tell you what to do but can support you to find good evidence based information to enable you to make your own informed decisions on what is right for you and your family at each stage of your journey.
The services Doulas offer can vary greatly between each client she works with and their individual needs. Some Doulas work just as birth support, some just as postnatal support and some offer a complete package of support. A lot of Doulas come with a wealth of knowledge and other qualifications such as Hypnobirthing/Antenatal Education, Aromatherapy, Pregnancy Yoga/ Massage, Baby Yoga/Massage and Mental Health Training are just some examples.
What is a Doula?
A Birth Doula supports all kinds of birth at home, in birth centres and consultant led hospitals. From water birth to caesarean birth and everything in between, there is no one way to birth and no agenda or criteria from the Doula. Her aim is to enable you to have a more positive birth experience and get the best outcome for you – which is different for every woman/birthing person.
She provides continuous support for the woman/birthing person (and their birth partners) throughout the pregnancy with various meetings, helping prepare the couple for the birth and exploring all of their options, talking through any fears and directing to information/services to support the pregnancy all while building a trusting relationship. She is then with you through your whole labour and the immediate postnatal time. She offers many comfort measures to the woman and is a guide on your path to birth, she holds and protects your space, she empowers and comforts, massages and holds, reassures and encourages you all while explaining events to your birth partners and supporting them too. Following the birth she can assist in the initial bonding with your baby, initiating breastfeeding and admiring the amazing work you have just done in bringing your baby into the world. To be in the presence of this is an absolute honour and privilege.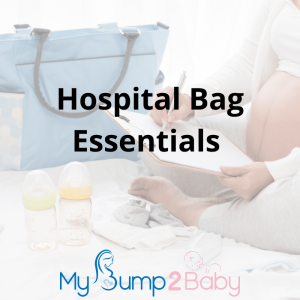 So what are the benefits of having a Doula?
The presence of a birth doula has shown huge benefits towards a more positive birth experience……
Women cared for during labour by a birth Doula compared to those receiving usual care were:
26% less likely to give birth by caesarean
41% less likely to give birth with a vacuum extractor or forceps
28% less likely to use any analgesia or anaesthesia
33% less likely to be dissatisfied or negatively rate their birth experience
(Findings of Hodnett's et al meta-analysis of 15 trials from N.America, Europe and Africa.) You can also find more information and research on either doula.org.uk or thedouladirectory.com – this is where you can find a doula in your area also.
Postnatally a Doula supports the family in the early weeks/months following the birth of a baby. "The Fourth Trimester" – the period of transition from womb to world for your baby and recovery from birth for the woman. She serves you in whatever way you need, just as with the birth, she is led by you and meets the needs of each individual client differently, the length of time she supports a family may vary also.
Doulas are effective after birth
Some things a postnatal Doula may be able to provide to you is someone to talk to, a doula is a good listener and holds space for you to be heard and express any worries you have. She is a guide in your new role as parents, offering practical support in all parenting tasks, she can help around the house to enable you to rest and recover and focus on your baby. She is usually trained in breastfeeding support and can troubleshoot and encourage/reassure you on your breastfeeding journey. A Doula will have strong links with other services and professionals in your area too for signposting to when needed/requested. As always she provides evidence-based information for the patents to make their own informed decisions around parenting.
Unlike a maternity nurse the Doula is not there to care for the baby for you all
the time but to support you to be the parent you want to be.
Having a postnatal Doula has proven to lower rates of postnatal anxiety/depression and improve rates of initiating and establishing breastfeeding.
I genuinely believe that every woman/family can benefit from having a birth and/or postnatal doula to support you through one of your biggest life events.
One of my favourite quotes…
"Whenever and however you give birth your experiences will impact your emotions, your mind, your body and your spirit for the rest of your life"
~ Ina May Gaskin ~
Value yourself, value your birth and value your experiences, you are worth it.
Kimberley Boyd
Birth & Postnatal Doula, Hypnobirthing Practitioner, Emotional Health Coach and Baby Massage Instructor in Lincolnshire.
Facebook: https://www.facebook.com/kimberley.boyd.doula/
Instagram: https://www.instagram.com/doula_kimberley/
Here are some of our MyBump2Baby community sharing their experences of having a labor and birth doula.
"I had no idea what doula support was out there and I had no idea doulas were available for both labor and birth, my doula was amazing and helped me with emotional support, having a strong birth team helps you feel comfortable and safe for mums and new babies, having a birth doula improved my self confidence and I think all mothers should consider one" Laura from Glasgow
" I have had a birth without a doula and the experience was totally different, my doula helped me feel more confident, the way doulas can help isn't talked about enough, they provide support and provide continious help from everything right through to maternity care. Being a mother to one already, I thought the process was going to be so hard but it wasn't thanks to being able to speak to other new mothers that my doula was working with" Stacey, Wellingborough
"Having a big family and being a mother already made a lot of my friends question why I chose to have a doula the 4th time but my both my partner and myself agreed that if we could we would have one after a few traumatic c-sections. I made sure I found the right doula for me, there are many doulas out there helping so many families and parents which is just incredible. It is great that with simple support family members feel happy and supported." Gemma, Blackpool
Hi, I'm Emma and I'm MyBump2aby's family law, protection and financial editor. I'm passionate about better-informing parents on their choices when it comes to family law and family protection and financial matters.
https://www.mybump2baby.com/wp-content/uploads/2020/10/the-benefits-of-having-a-doula.png
630
1200
Emma Stevens
https://www.mybump2baby.com/wp-content/uploads/2016/10/Logo-MyBump2Baby_transparent-bg-1-1.png
Emma Stevens
2020-10-15 11:00:04
2022-07-14 14:52:50
The Benefits of having a Doula