The Best Eco-Friendly Baby and Toddler Products/Brands 2021
Eco Friendly: "not harmful to the environment"
What is eco friendly?
As parents, we can often see the term eco-friendly being thrown into the mix a lot, and you can see it on labels for products from reusable nappies and wipes to toothbrushes.  While it is often used especially nowadays, it can be hard to understand the true meaning and importance of eco-friendly products.  Eco friendly means that products have been designed so that they do the least amount of possible damage to the environment, meaning they are not environmentally harmful.
When it comes to eco-friendly products, it means that everything from the production of the product, to the packaging of the product, is environmentally safe.
The eco-friendly world is expanding rapidly, and becoming increasingly popular among parents. With all the nappies, wipes and clothes a normal child can go through in a lifetime, having a little one can definitely take its toll on the planet and the environment, but it doesn't always have to be this way.  There are so many different options for parents and carers, who are wanting to be more eco friendly. In today's round-up post we share the best eco-friendly baby products of 2021.
Why use eco-friendly products?
With the world forever changing quickly, it is everybody's business to make sure that they are looking after the environment, and the planet.  At the end of the day, we only have one Earth and if we all don't work together to look after it, then nobody will! Whilst we can't physically look after everything on the planet, we can make sure that we are putting our money into investing in eco-friendly products that we can use every day, which in turn can have a huge impact on the planet long term!  Eco-friendly products are not just beneficial for the environment, but also for our own health.
What are the benefits of eco-friendly products?
Using eco-friendly products can help us to reduce the use of plastic, and the packing can be recycled – or even better reused! No harmful pesticides, herbicides or fertilisers were used in the making of the products.  They are also made to last, which means that they can be used more than once!
Everyone wants to give their family their best, and you really can't go wrong with eco-friendly products, they are more durable, and resale than normal products, as well as being less toxic, and on top of all this, are safer for the environment. Plus, you are also keeping your little ones safe, and protecting the future of your children.
Here at MyBump2Baby, we are passionate about all things sustainable and good for the environment, so without further ado, please see our favourite Eco-Friendly Baby and Toddler Brands of 2021!
WonderBubz
WONDERBUBZ is an Irish company founded by a busy Mum of two active and curious kids. The company aims to provide a range of innovative products which enable parents to create engaging learning opportunities and precious memories with their young families.
On looking back now at that heady period after becoming a first-time mum I realise how much time, effort and money I spent on an assortment of items that, for whatever reason, were not "quite right" for what I needed. This inspired me to set up Wonderbubz with a mission to research and source a range of innovative, tried and tested products not already available to Irish, UK or European markets.
Our products do what they say on the "proverbial" package,  won't disappoint and will allow you to spend more precious time invaluable parenting!
Information about my product
The Nail Snail®
The Nail Snail® is a multi-award winning, 3 -in- 1 Baby Nail Trimmer for babies and small children. It is SAFER, EASIER and FASTER to use than conventional nail clippers and allows you to confidently cut your little one's nails.  Instead of cutting down on the nail, the 'V' shaped trimmer glides gently across the tip of the nail, trimming accurately and gently, reducing stress for both adult and child.
The Nail Snail® has an additional novel feature that can be used for under nail cleaning and a built-in nail file for gentle filing
The Nail Snail was designed by an Australian mum who was determined to make nail cutting safer and less stressful.  Its cute Snail design appeals to small children and there are no loud battery noises that can be scary for your little one.
The large ergonomic easy-grip handle, combined with the medical-grade stainless steel trimmers enables multi-directional cutting. Nail trimming will no longer be the challenge it has been up to now. Suitable for both babies and children (newborn -5yrs).
The Nail Snail® is now available in the UK from WonderBubz (www.wonderbubz.com) and is receiving excellent reviews from many midwives, Health visitors, and parents alike,
You can find us on Social Media:
Instagram              https://www.instagram.com/wonderbubz/
Facebook              https://www.facebook.com/wonderbubz1
Twitter               https://twitter.com/wonderbubz
Pintrest               https://www.pinterest.ie/wonderbubz1
YouTube              https://www.youtube.com/channel/UC-6t9yyVtgaAEptw78VL0yw?pbjreload=102
Website              www.wonderbubz.com

Pure Earth Collection
Pure Earth Collection makes natural, non-toxic and biodegradable children's products. They are passionate about keeping our children safe and protecting their future by looking after both their health and that of our extraordinarily beautiful planet. That's why Pure Earth Collection has created a range of products that use natural, sustainable and biodegradable materials, with no nasty chemicals.
Some of our favourite products are:
Tree foam play mats
Pure Earth Collection has created a truly non-toxic baby play mat made from trees! Made only from natural rubber and cork the mats are shock absorbent, antibacterial, easy to clean, naturally non-slip and super light and transportable. With simple and unique designs, they'll look great in your house too!
Organic bamboo baby sleeping bags
Pure Earth Collection's unique natural fabrics used in these sleeping bags make them perfect for all seasons. Our signature bamboo wadding offers year-round comfort; great for room temperatures ranging from 13-27°C. These bags have been cleverly designed to fit from 3 months to 3 years. With two way zips for undisturbed night time nappy changes and a seat belt pocket for the easy car seat and buggy transfers.
Organic travel blackout blinds
Pure Earth Collection's versatile blackout blinds adjust to fit almost any window or double door. They're perfect for keeping your little one's room dark during early summer mornings, daytime naps and lighter evenings. The PVC-free fabric is made from 100% organic cotton, using safe and non-toxic dyes. They're easy to fold and transport using the drawstring travel bag provided.
Organic cotton soft toys
Pure Earth Collection makes a range of organic cotton soft toys, from adorable and super soft bunny comforters to interesting and interactive sensory toys. All made using 100% organic and natural fabrics, including the stuffing and labels which are all biodegradable and non-toxic. No polyester guaranteed!
You can find us on Social Media:
Instagram: https://www.instagram.com/pureearthcollection/
Twitter: https://twitter.com/pureearthcoll
Facebook: https://www.facebook.com/pureearthcollection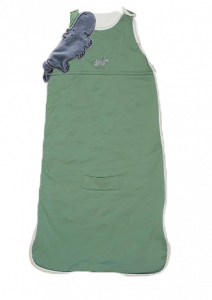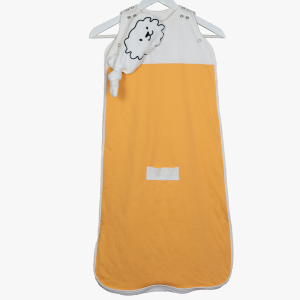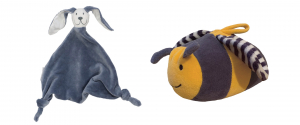 Mama Bamboo
We've all heard the terrifying facts about nappies….
plastic nappies account for 7% of all black bin waste and won't degrade for 500 years.
a baby will use around 6000 of them before they are potty trained
each nappy requires 150 ml of crude oil to produce
they are wrapped in yet more plastic.
But only 7% of parents choose to use cloth reusables due to issues with performance, extra laundry work and inconvenience.
Well, now there is an alternative……eco-nappies. Nappies perform exactly like disposable nappies but are made using plant-based materials in lower carbon production processes without crude oil or chlorine.
And when it comes to sustainable eco- nappy brands, Mama Bamboo's nappy range is the only UK brands to be B-Corp status approved! This means that their nappies meet the highest verified standards of social and environmental performance, transparency and accountability. This is echoed by the fact that Mama Bamboo are the highest rated eco-nappy brand by The Ethical Consumer.
Their product range is made using 100% sustainably certified bamboo, chlorine-free pulp and compostable bio-based liners. They use bamboo because it grows organically without chemicals, pesticides, or fertilisers, and it requires very low water consumption. Bamboo makes their nappies softer-than-cotton, breathable, temperature regulating and naturally antibacterial, all of which helps reduce the chance of a nappy rash.
Mama Bamboo is the only UK nappy company to also use 100% compostable liners and packaging.
This is a brand on a mission! They donate 20% net profits to charities such as WWF, The Little Village and The Bamboo Village, with whom they offset their freighting carbon by planting bamboo forests. Afforesting bamboo is not only great for the planet but also helps provide sustainable jobs within the local community.
Their nappies and baby wipes are available via their own website on subscription.
You benefit from 20% off every order and your delivery is guaranteed every month direct to your door.
Best for Baby. Best for You. Best for Mama Earth too.
You can find us on Social Media:
Instagram: https://www.instagram.com/mamabamboouk/
Twitter: https://twitter.com/mama_bamboo
Facebook: https://www.facebook.com/mamabamboouk/
YouTube: https://www.youtube.com/channel/UCxfgK1zxlW45txyKwB2L2Og
Website Link: www.mamabamboo.com



Wild and Stone
Wild & Stone is a British brand creating easy to adopt, usable and stylish alternatives to single-use plastic.
Founded by busy mums Kathryn & Sarah, the brand started with their first product, a bamboo toothbrush, and are now selling a product range of over 60+ items globally.
Wild & Stone began after Kathryn & Sarah set about creating a flexible working lifestyle whilst having a positive impact on the environment for their children and future generations. Kathryn always dreamed of running her own company. To be able to work when she wanted to, where she wanted to, and to fit her work around her life rather than let work dictate it. With a return to the corporate world looming after the birth of my second child in 2017, she was left wondering how it would be possible to keep up the 9-5 whilst raising two small children. It was at this point that she knew something had to change.
She says "My journey towards plastic-free living started because of a toothbrush I bought for my daughter! I opened a plastic box to get out a plastic toothbrush that would last a month before being thrown away and the cycle repeats. That night I sat and wondered how many times this was happening on a daily basis, and it was then that it really hit home. I was part of the problem."
And so Wild & Stone was born. Kathryn is a devotee to the Marie Kondo theory, and believes that 'less is more', and that the items you do own should be things that you truly like and 'spark joy'. She started working on creating quality, beautiful products that would be a pleasure to use and have on display around the home.
Shortly after, Sarah (a fellow mother longing for a more flexible working lifestyle) joined Kathryn and together they set out to help rid the world of unnecessary plastics, whilst inspiring other mothers to strive for better work-life balances.
What started with just a bamboo toothbrush has quickly grown into an array of high-quality, all-natural products across household, personal care, baby weaning and fashion.
You can find us on Social Media:
Website: www.wildandstone.com
Instagram: https://www.instagram.com/wildandstonehome/
Facebook: https://www.facebook.com/wildandstone/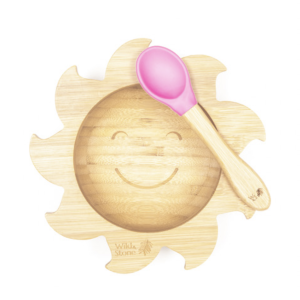 Bamboezor London
Bamboo is a renewable resource and 100% biodegradable. As a plant that grows in tropical climates, bamboo is utilized as a sustainable, eco-friendly resource with a multifunctional purpose. It is also naturally resistant to odours and mildew. Made of premium quality, our hooded towels are made from  100% bamboo fibres and have a sweet design with cute bear ears attached to the hood.
At 500 gsm, our towels are thick, yet soft, breathable, anti-static, with a rich feel, and absorbs moisture much faster than an ordinary towel. Perfect for your baby's sensitive skin. Your baby will be wrapped in a lavishly-sized towel. Also suitable for toddlers at 90 x 90 cm (34" x 34").
It is luxuriously soft and highly absorbent, making it better than ordinary cotton towels and even stays soft after many washes. An ideal accessory for the bath, pool or at the beach. It comes with a complimentary bamboo washcloth in neutral white which is chemical and toxin-free.
Looking for the perfect baby shower gift? Our Bamboezor London organic hooded towel is the perfect gift for new parents who want to keep the gender a secret or prefer neutral colours for their baby. A towel with a sweet bear design that can be used for years. It also comes with a free multipurpose 25 x 25cm bamboo washcloth designed for sensitive skin, which can be used for bathing or cleaning, making it the perfect gift set.
You can find us on Social Media:
Facebook: https://www.facebook.com/Bamboezor
Instagram: https://www.instagram.com/bamboezorlondon/
Twitter: https://twitter.com/bamboezor
Website: www.bamboezorlondon.com 
The Trendy Thrift Shop for Kids
Hi, I am Laura, the face behind Trendy Thrift Shop for kids and mums of two little people.
When I was expecting I was really fortunate to be given lots of essential baby equipment and clothes from friends that were passed on in the immaculate condition.  Two babies, later I found myself looking at these items thinking who can I pass these to?  I have been able to pass some items to family and friends and it makes me so happy to see these items being enjoyed, used and loved by another baby.
This got me thinking, wouldn't it be great to have a one-stop-shop for quality second-hand baby and maternity items in excellent condition for like-minded parents?
I want to create an interactive space for parents to sell and buy quality second-hand children's clothes (0-12 years), toys, books, maternity clothes and essential baby items at a fair price.  
I offer a declutter service where you can send your items to me, I will appraise the items and offer you a price for these and do all the hard work and sell them on.
Let's create a win-win situation for us all.  Share your preloved items that are in excellent condition, gain some money and make a positive contribution towards the planet for our children's future.
At present, all items I get sent and appraise will be added to my website very Thursday.  If you want to be part of our community and engage with other parents and sell your own items, join our Facebook group (link below).
I hope you can join me on this journey to create a fun space to extend the life cycle of preloved items, change the perception of shopping second hand and shop sustainably.  
Instagram: www.instagram.com/trendythriftshop20
Facebook Group: www.facebook.com/groups/TTSK20
Website: www.trendythriftshopsforkids.com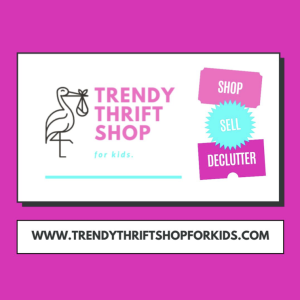 Why not take the leap today, and check out the above amazing eco-friendly businesses, and start being more eco-friendly – not just for the planet, but for the future of your little ones too!  We know that all things eco-friendly can be a bit of a minefield, but we hope that with the help of the above amazing businesses, they can put you on the right path to becoming more eco-conscious. 
Anything we have shared in this article has been with the help of the businesses that have taken part, we cannot be held responsible for any issues between our readers and the sellers.
We spoke to a couple of other MyBump2Baby Mums about why they love eco-friendly products for their little ones, and this is what they had to say:
"I feel so passionate about all things eco, sustainable, ethically sourced and positive for the future of this planet and our little ones"
"I truly believe that this is everybody's responsibility to make simple life changes to help make this world maintain it's beauty and for it to continue to stay safe for our children, and our children's children"
Lauren Back is a mum of 3 & has a huge passion supporting small businesses and growing families in Newcastle Upon Tyne and throughout the UK.
https://www.mybump2baby.com/wp-content/uploads/2021/03/Best-Eco-Friendly-Baby-Products.png
630
1200
Lauren Back
https://www.mybump2baby.com/wp-content/uploads/2016/10/Logo-MyBump2Baby_transparent-bg-1-1.png
Lauren Back
2021-03-22 15:51:58
2021-10-20 11:17:26
The Best Eco-Friendly Baby and Toddler Products/Brands 2021