The Challenge of Springing Forward – Little Sleep Stars
Disclosure: Some of the links within this article may contain affiliate links, meaning at no cost to you, we may get commission if you decide to make a purchase through one of the links within the article.
Lauren, a sleep consultant from Little Sleep Stars shares a fantastic article on getting your little one ready for the clock change this weekend.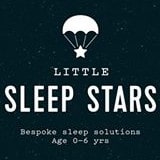 In the midst of the Corona-crisis, you could certainly be forgiven for having forgotten that the clocks change soon! That's right…at 1am on Sunday 29 March, the time springs forward by an hour.
Traditionally, I have detailed three approaches to managing this shift, enabling parents to choose the one best-suited to their child's age, stage and temperament. But, the unprecedented times in which we are living call for something a little different this year…
The challenge of springing forward
Of the two-yearly clock-changes, parents tend to fear this one less than it's autumnal sibling. And it's clear why as 6am becoming 7am is way more appealing than it dropping back to a rather inhumane 5am! However, it's actually the harder one for little body-clocks to negotiate, largely because it requires the advancing rather than delaying of sleep – an altogether trickier biological exercise!
Age and stage
For babies and younger toddlers, and/or those little ones with very fixed sleep/wakes times, an incremental approach remains the safest. Starting today, edge naps and mealtimes forward by just 5-10 minutes where possible. Then commence your bedtime routine 15 minutes earlier than usual. This time difference is barely noticeable to a body-clock, especially when the usual pre-bedtime routine is completed in full, providing the familiar cues for sleep. Wake your little one 15 minutes earlier than usual tomorrow morning and then repeat the process of pulling timings forward, culminating in bedtime starting 15 minutes earlier than tonight – 30 minutes earlier from where you originally started. Repeat the earlier wake up on Friday and so on until you are putting your child down a whole hour earlier than usual on Saturday night. When they wake on Sunday, voila, they are adjusted to the new timings.
For older toddlers and those with more flexible routines and/or temperaments, the unusual times we find ourselves in mean many families can be altogether more relaxed…
Go with the flow
For older toddlers upwards, or even younger if you are currently really out of their normal rhythm, the ongoing reality for many families of children being cared for exclusively at home, provides a more flexible opportunity. Between now and Saturday, look for any opportunities to get your little into bed earlier – perhaps they seem ready to nap a little earlier one day and/or their nap is a little shorter than usual on another. Utilise these to move bedtime up, even if it's just by 15-20 minutes – it's all heading in the right direction. If bedtime has crept later recently, make a concerted effort to pull it back to at least its usual time by Saturday night.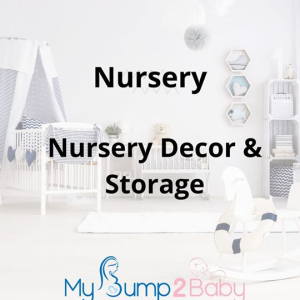 If bedtime hasn't moved significantly by Saturday, do what you can in terms of achieving an earlier one that night. Getting out in the fresh air, as much as social-distancing allows, during the day will help. Home-made obstacles courses in the garden are just as good as a long walk! Avoid screen-time from around 4pm and consider a sleep-boosting evening meal, assuming the supermarket shelves haven't been stripped bare of the best foods for sleep, which include: fish especially fattier versions like salmon and tuna, complex carbohydrates such as wholewheat pasta, cottage cheese, nuts including nut butters and in particularly almonds and walnuts, and some fruits including kiwi, bananas and cherries.
Forge a new path
Whether you have achieved an earlier bedtime on Saturday night or not, adopt the "new" time on Sunday and forge ahead with meals at their normal times. For little ones who still nap, you may have to make some accommodations to absorb the change across a few days. Here is an example:
A child of 18 months who usually naps 12-2 and sleeps 7pm-6:30am, goes to bed on Saturday at 6:45pm, waking at 7:15am on the clock. Aim for their nap to 12:15/30pm and, assuming it is of its usual length, aim for sleep around 7:15/30pm on Sunday evening.
Whichever route you choose, within a few days of moving to the new time, almost all little body-clocks will have adapted. Babies and young children cannot tell the time and are driven by what time if feels like. This means that if you make it feel like bedtime, the time on the clock matters more to us than to them. With this in mind, if you don't already have curtains or blinds that remove all light from the room where your little one sleeps, invest in some as soon as possible – that way your little one can happily settle to sleep, and you may be able to squeeze in an hour sitting out in the garden!
https://www.mybump2baby.com/wp-content/uploads/2020/03/When-Will-My-Toddler-Stop-Needing-a-Nappy-at-Night-1.png
1080
1080
[email protected]
https://www.mybump2baby.com/wp-content/uploads/2016/10/Logo-MyBump2Baby_transparent-bg-1-1.png
[email protected]
2020-03-25 15:14:46
2023-04-13 16:26:49
The Challenge of Springing Forward - Little Sleep Stars