Music is a universal language that everyone loves and understands, but did you know that it is the only activity that can stimulate and activate every part of your baby's brain?
Contrary to common belief, every child is born musical and as parents all you have to do is nurture this innate ability.  In other words, it is your baby's environment that will determine how musical they will become.
Lots of simple activities can be done at home with your baby to help stimulate and encourage their development through music.  However, being a new mum can be quite lonely so going along to a structured, educational music group will give you, as a parent, confidence and new ideas about what to continue doing at home while socialising and making new friends.  Don't forget that singing also releases the "happy hormone" so singing together in a group with other mums is really beneficial for everyone.
Making music with others is such a happy, joyful experience and there is no substitute for a child and parent taking part in a live music session. This is because you will both be experiencing music in the here and now and the benefits of being involved for both you and your baby are far reaching.
Your baby is never too young to go along to a music class.  Here are some of the benefits early music-making and singing will bring:
Singing simple songs to you baby will help develop their speech and language skills. (Your baby will sing before they speak.)
Songs with actions are great fun but they also stimulate your baby's auditory development and the actions will help them gain understanding and the meaning of the words.
Moving and rocking to music will help develop their vestibular system, inner ear and sense of balance.
Using various props will help stimulate their vision, eye tracking, co-ordination and motor skills.
Using simple percussion instruments will help develop their listening, small motor skills, co-ordination, sensory awareness, and determination as they try again and again to master playing the instrument.
Shaking small instruments, such as a maraca, will stimulate your baby's auditory reflexes and help develop a sense of rhythm and pulse which is very important for language development and creative expression.
Exercising to music will help strengthen and develop their muscles, while at the same time instilling a sense of pulse, (which is like the heartbeat your baby was listening to in the womb.)
Playing peekaboo will help to develop their visual memory, listening skills, social interaction, and will give your baby a sense of themselves as being separate from you.
Remember, early music- making develops academic and creative skills and will help your baby to be a well rounded human being.  Exposing your baby to early music making is very special.  It's the best gift you can ever give them.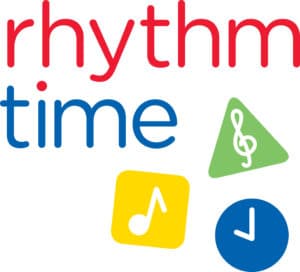 https://www.mybump2baby.com/wp-content/uploads/2018/11/RhythmTimeSTACK.png
215
237
Carla Lett
https://www.mybump2baby.com/wp-content/uploads/2020/02/Logo-300x81.png
Carla Lett
2018-11-22 22:39:50
2018-11-22 22:41:52
The Importance of Going to Music Classes with your Baby