The Perfect Gift for Mums

As a mum, I am always searching for the perfect gift for my mum friends and also family members. I always like the gifts I give to be unique and special. I often opt for candles and wax melts, as I am yet to meet someone who doesn't love them, but I must admit that I often worry about the harmful chemicals these candles give off which of course, isn't ideal for babies or children.   
As many of my friends also follow a clean living or vegan lifestyle, I, of course want to respect this when buying for them. So, I was really excited to find Joe and Anna Marketplace through MyBump2Baby. 
At MyBump2Baby we were really impressed the quality of this brand and the wide range of products and fragrance's available as gifts for other mums and also for personal use.  
We were so impressed to see such a great range of candles and melts in lovely different fragrances that you often don't see on the high street like Citrus and Basil, Tobacco & Oak, Plum & Patchouli and Fig & Vetiver, to name a few!  
Handmade Wax Melt
s
It is the home of a collection of candles and prints that hopefully meet and delight you for all of your occasions. The apothecary styled, beautifully designed, affordable and sustainable candles have a serious scent which will hopefully provide something for everyone– all at prices you will love.   
Joe and Anna Marketplace specialise in natural wax products made from natural coconut and soy wax. This means that they burn cleanly and do not release harmful fumes and chemicals like many paraffin wax products do. They naturally fill your home with an incredible, consistent aroma without the worry of young children inhaling harmful chemicals.    
Natural Coconut and Soy Wa
x
The natural coconut and soy wax is made into beautifully designed candle jars, and equally beautiful melts. The Apothecary style jars are elegant and perfectly blend into any home décor. Each candle is hand poured in England with wicks which are made from 100% natural fibre cotton which are expertly straightened and centered to ensure an even and clean burn.   
Joe and Anna Marketplace only use natural products from renewable sources, which as a mum, puts my mind at ease, that any fumes coming from these are just the powerful long –lasting scents. I also love the fact that when you purchase from Joe and Anna Marketplace, not only are you supporting someone's small business but you are also contributing to a cleaner living lifestyle and helping our planet in the long run.  
The Perfect Gift for a New Hom
e
Each candle jar is topped off with a lid to help preserve the fragrance when not in use and then beautifully packaged into a reusable hessian gift bag, making it the perfect gift for a new home, birthdays, thank you gifts… basically any occasion, solving all my gift buying dilemmas!     
Natural Wax Melts…
If you prefer a wax melt rather than a candle then the Coconut and Soy Natural Wax Melts are exactly what you need. Again, hand poured in England, each 40g pot is made using the natural coconut and soy wax blend and premium fragrance oil to give a long lasting scent to your whole room. If you aren't sure what scent to get then you can purchase a wax melt pot of all 8 fragrances to test out and find your favourite. You can then save 20% by turning this into a monthly subscription meaning you'll never run out!    
Handmad
e
Natural Burne
r
Amazingly, they can also supply you with a bespoke and handmade natural stoneware burner! Designed by Joe and Anna no two burners are ever the same. A skilled potter with over forty years of experience makes them and the stoneware is very rustic and organic in natural and packaged in the beautiful hessian sacks. They are also dishwasher and oven safe and able to withstand any indoor or outdoor temperatures, meaning you can display this unique burner wherever you like.    
Alongside the candles and wax melts Joe and Anna Marketplace also supply Art and Prints to decorate your home with the cool and trendy simplistic apothecary style. It's great to be able to find the perfect New Home Gift or Birthday Gifts all in once place for really good prices, and free delivery too!    
If you are looking for Luxury, High Scent, Natural, Phalate and Paraben Free, Vegan friendly products and want to show support for small business then you have to visit their website or check our their Facebook.   
We have given Joe and Anna Marketplace our recommended on badge based on our own personal experience of using the product.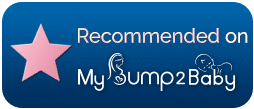 Jess Bleeze is a mum of 1 & has a contagious passion for supporting growing families and supporting small businesses in Tendring & Colchester and throughout the UK.
https://www.mybump2baby.com/wp-content/uploads/2020/08/the-perfect-gift-for-mums-and-family.png
630
1200
Jess Bleeze
https://www.mybump2baby.com/wp-content/uploads/2016/10/Logo-MyBump2Baby_transparent-bg-1-1.png
Jess Bleeze
2020-08-28 13:52:04
2021-10-20 11:57:59
The Perfect Gift for Mums