Leaky Plumbing? The Truth about the Pelvic Floor By Sarah Hunter BSc
Disclosure: Some of the links within this article may contain affiliate links, meaning at no cost to you, we may get commission if you decide to make a purchase through one of the links within the article.
Today expert Sarah Hunter from Chorley Pilates shares her article "The Truth about the Pelvic Floor" following her live discussion on our Facebook page. Click here to watch the video.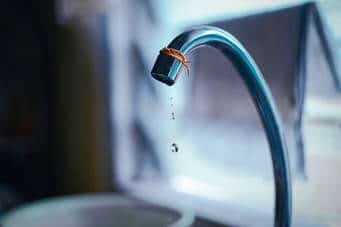 We've all seen that advert on the telly where the new mum tells us that a bit of wee isn't going to stop her from getting on with her day. Great, I admire her attitude. However, I feel really conflicted when I see that advert. On the plus side, it's bringing attention to the fact that women can suffer from continence issues, especially after having a baby or during perimenopause. But on the other hand, it's normalising wetting yourself! Why? To sell more products of course. Yes, some people really do need to use continence products, and thank God they are there for them, but to make it seem like having a baby means you need to resign yourself to wearing big paper, disposable pants for the rest of your life. Really!
As you can probably tell, this is a subject I feel very strongly about.
We've all had those times when we've dreaded going out because we're not sure where the loo is or even if there is one! Around 1/3 of women (and some men) experience pelvic floor dysfunction at one time or another. Pelvic floor dysfunction can knock our confidence and make us feel really self-conscious. But do we have to live with it as the advert would suggest?
Like any other muscle in the body, the pelvic floor can be exercised and strengthened and returned to normal functioning. Before we have a look at those exercises, we need to understand a little bit more about this body part and some of the mystery surrounding it.
So just what is the pelvic floor?
The pelvic floor is often described as being like a hammock. This kind of suggests that it's only attached at either end, the pubic bone at the front and the sacrum (tailbone) at the back. Just take a moment to sit up tall for me. Now rock your hips back a little. Can you feel those two bony bits under your bum? They are your sitting bones and the pelvic floor is also attached to them. If you were to draw a straight line between all those points then you would have a diamond shape, and as we all know, diamonds are a girl's best friend.
Within that diamond are three layers of muscles that run in different directions, we'll come back to why that's important later. These muscles help you to control bladder and bowel function, holding things in and helping to expel them. They're also really important in childbirth. They need to stretch a long way! A whole 10cm to let baby come out into the world.
They help to support your internal organs too.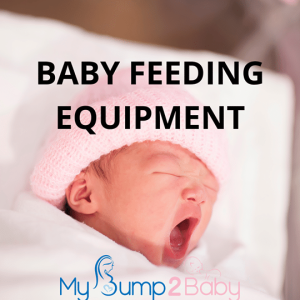 How do I know if my pelvic floor is functioning properly?
The most obvious one here is leaks. Sometimes they just happen without warning, sometimes you can have an uncontrollable urge and panic sets in (like when you need to have a wee and you get to the front door, key in hand…. and it's started).
Some of the more subtle signs are pressing your hand onto a solid surface when you sneeze or cough. This is forming a closed chain so that you can recruit strength from elsewhere in your body to assist the weakened muscles.
A feeling of heaviness or dragging in the vagina might be the signs of a prolapse and will need to be checked by a doctor or women's health physio.
Not all of these problems are caused by the muscles being weak, in some cases it can be because the muscles are actually clenched all the time, impairing function. Hand in hand with this might be difficulty with intercourse or inserting tampons. Your muscles are just too tight and won't relax.
But today, we are mainly talking to pregnant or postpartum women, so let's stick to what's happened to you.
What happens to the pelvic floor during pregnancy and birth?
As I've already said, the pelvic floor is supporting the weight of your internal organs. As pregnancy progresses, your pelvis tilts forwards and you lose the small amount of bony support that the front of the pubic bone was supplying. That means your pelvic floor is all on its own now and has to cope with the added weight of a growing baby, placenta and amniotic fluid. That's a big ask. However, this weight is giving some assistance in stretching the pelvic floor ready for birth.
Also important to note, is the fact that during pregnancy the muscles of the bottom (glutes) and abdominals (tummy) lose some of their functionality. The ribcage flares out and the diaphragm, which helps to control breathing, is also limited in its function.
During labour the vagina dilates gradually to around 10cm. The pelvic floor muscles are stretched to their limit and sometimes beyond. Tears can occur which are stitched and tight scar tissue then forms. But it's not just the muscles which stretch, the nerves do too. This is why you might experience some numbness afterwards (and during thank goodness!)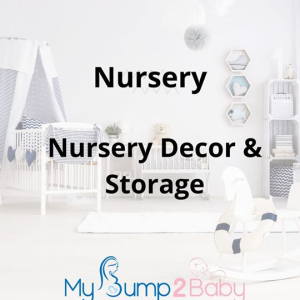 So what do we need to do now for pelvic floor?
You'll probably be told to do your pelvic floor (Kegel) exercises by your midwife. You might even download and app to remind you to do them, brilliant!
But as I explained earlier, there is so much more that has happened to your body. Can we really exercise the pelvic floor in isolation and expect to achieve great results?
Everything in our bodies is connected. Flat feet can cause shoulder pain, yes really. So if we try to isolate our pelvic floor and not work on anything else, restoring normal functionality will take longer and be less effective.
We need to treat the system as a whole. You might be dying to get back to the gym or your Zumba class to get back in shape. Your legs feel strong, you're feeling good. If you dive back in straight away you could be setting yourself up for long-term problems. Ok, it sounds like I'm telling you what you can't do, being a bit preachy. You can exercise, you absolutely can, and you should. We just need to get you doing it in a way that will benefit you in the long run. It took 9 months to get here, it's probably going to take the same time to get back, but it'll be worth it.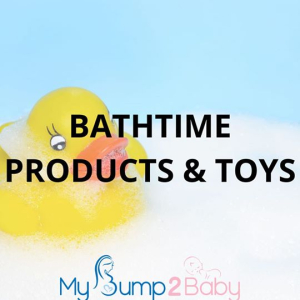 The best exercises to complement pelvic floor healing are:
Breathing – trying to restore normal function to the diaphragm and get the ribcage back where it should be. Try to breathe right down into bottom of the ribcage and across the back. The exhale can also assist with recruiting the abdominals and restoring their function and strength.
Glutes – ligaments from the pelvic floor attach to your glutes, so by strengthening them and getting their support back, you can expect quicker and faster results. Try shoulder bridges and squats.
Abdominals – think of your trunk as a cylinder, with the pelvic floor at the bottom and the diaphragm at the top. If you pull your tummy muscles in tight, and take a breath in at the same time, then that's a huge build up of pressure in that cylinder. Where is that pressure going to go? The only place it can, DOWN, and nobody wants that. Lying on your back, slide one leg out as you inhale, as you exhale, use your tummy muscles to pull that leg back in. Keep alternating. These are called heel slides. They get those stretched out tummy muscles to start contracting again and working. Now isn't yet the time for planks or sit ups. You'll just end up using your back and feeling a bit rubbish. Take it easy, you'll get there. I know it's frustrating but slow and steady really will win the race here.
Other little tips to improve bladder leaks are:
Cut down on your coffee. Caffeine can relax parts of the pelvic floor, stopping it from working.
Try to limit safety wees (they're the, "I'll just pop to the loo in case" ones). If you urinate for less than 12 seconds then your bladder wasn't really full and you're retraining your brain to need to empty it at half capacity. Build this time up gradually if you're way off.
Try to stick to low impact exercises at first. Until that pelvic floor is feeling stronger it's going to be bouncing up and down like a trampoline when you go for a run. Try swimming, Pilates or Yoga for a while to get your fitness kick.
And now for those all important exercises!
So here is a little taster of how to do great pelvic floor exercises.
Sitting tall, start by taking a slow breath in. As you exhale, imagine pulling your sitting bones together. Try not to squeeze your bum. Inhale and let those muscles relax again (you can imagine a flower slowly opening its petals, if that isn't too corny for you). Now don't worry if you are recently postpartum and can't feel anything happening. Like I said, your nerves have been stretched too and it might take a while to feel the muscles contracting. If it helps, sit on your hand or straddle a stability ball and feel yourself lifting away from it. Try doing sets of 10, at least 3 times a day, preferably 5.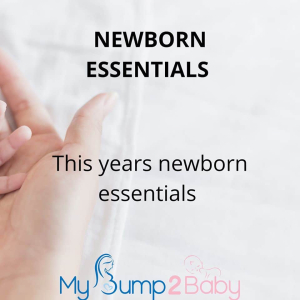 A little game that I like to give my post-natal groups as homework, is to pick a word. When they're watching telly, every time they hear that word, they have to do a quick pelvic floor squeeze. These are the ones which help with coughing, laughing or sneezing when we need lightning fast reactions.
Now try the same moves, but imagine pulling your tailbone towards your pubic bone.
Putting all those exercises together with your abdominals, glutes and breathing and you'll be well on your way to throwing out those paper pants forever.
Carla is the founder of MyBump2Baby. Carla has a huge passion for linking together small businesses and growing families. Carla's humorous, non-filtered honesty has won the hearts of thousands of parents throughout the UK.
She has previously written for the Metro and made appearances on BBC News, BBC 5 live, LBC etc. Carla is a finalist for Blogger of the Year award with Simply Ladies inc. Carla is also the host of the popular Fifty Shades of Motherhood podcast and The MyBump2Baby Expert podcast.
https://www.mybump2baby.com/wp-content/uploads/2019/11/The-truth-about-the-pelvic-floor.jpg
227
341
Carla Lett
https://www.mybump2baby.com/wp-content/uploads/2016/10/Logo-MyBump2Baby_transparent-bg-1-1.png
Carla Lett
2019-11-14 15:10:05
2022-08-08 12:39:09
Leaky Plumbing? The Truth about the Pelvic Floor By Sarah Hunter BSc