10 Fun Free Things to do in Autumn with Toddlers
I don't know about you but I absolutely love Autumn, I never used to. In the days before kids, I often wished that summer would last forever and I could slurp wine in the back garden every night…ok ok…I do still think that, but nowadays, there is something so comforting about cosy nights in listening to the wind whistling through the trees, wrapping up warm for long walks on crunchy leaves and putting the fire on with family movie – there are so many fun free things to do in Autumn with the toddlers.
There is so much to look forward to in the next few months but if you are trying to save your pennies for Christmas and you are not sure what to do in the Autumn months then look no further.
Here are some ideas of family outings and things you can do as a family in Autumn for free;
  1. Go acorn hunting in Autumn

Acorns fall between September and November so it is now the perfect time to head out to a nice park, get your wellies on, get wrapped up warm and see how many acorns you can find. You could even bring them home and then decorate them ready to hang on the Christmas tree.
2. Get your Christmas card picture taken in Autumn

Everyone loves a personalised family Christmas card and family outings in autumn set the perfect scene for the perfect Christmas card. You could get an action shot of all the family or perhaps more of a staged photo either way it is fabulous idea and you can even print it yourself at home to save money.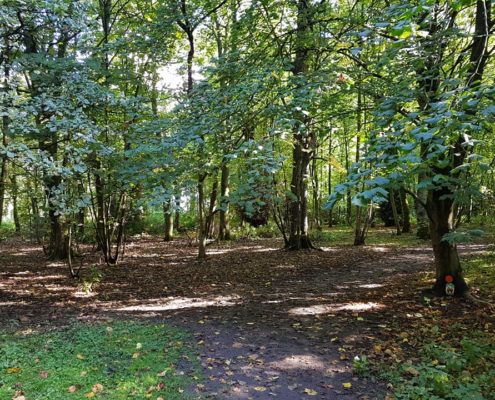 3. Visit a Pumpkin Patch in Autumn

Now this is an absolute must, forget picking your own Christmas tree as a family you can actually pick your own pumpkins to carve. This is often an October event which must not be missed. It is often very cheap and you pay per pumpkin. It is a great excuse for a family outing. Do it on a weekend, take a picnic, drive out somewhere if you can and make a full day of it.
4. Go Apple picking in Autumn

Autumn is a great time to get out and go apple picking, pick lots of yummy apples then come home and make something with them whether it's a warm apple pie or a simple apple sauce with a lovely pork dinner.
5. Go to a park you have never taken the kids to before in Autumn

It is so easy to go to the same park all the time but why not try a different park this Autumn? Perhaps one that none of you have been to before. There are so many parks out there and so many different places to explore.
6. Keep a look out for free local events in Autumn

There are tons of free local events on to keep you and the kids busy but where do you find them?  visit our directory and download our MyBump2Baby app which is made especially for busy parents on the go. You can then find out what October events are on in your town this Autumn and for the rest of the year.
7. Make something out of "Pumpkin" this Autumn

Everyone loves a Pumpkin with candles but people often forget that now is the perfect time to make something from Pumpkin. There are tons of recipes out there for Pumpkins, from a simple Pumpkin spiced latte to a homemade Pumpkin Pie.
8. Play conkers in Autumn

Come on…. You cannot deny, we all used to be obsessed with conkers. I loved my conker, I would train it, bathe it and sometimes make it a little bed on my bedside table before its big tournament the next day. Go on a family outing with the kids and go on search of the greatest conker then you can teach them to play each other.
9. Collect Leaves to make a picture in Autumn

Take the kids on some nice Autumn walks where there are plenty of trees. Collect leaves with them then come home and make a nice Autumn leaf picture for the fridge.

10. Get Halloween and Christmas plate crafting
Get some cheap paper plates and get the crafts and paints out. Let the kids design their very own scary Halloween plates or Christmas plates, perfect activity for a rainy day.
Carla is the founder of MyBump2Baby. Carla has a huge passion for linking together small businesses and growing families. Carla's humorous, non-filtered honesty has won the hearts of thousands of parents throughout the UK.
She has previously written for the Metro and made appearances on BBC News, BBC 5 live, LBC etc. Carla is a finalist for Blogger of the Year award with Simply Ladies inc. Carla is also the host of the popular Fifty Shades of Motherhood podcast and The MyBump2Baby Expert podcast.
https://www.mybump2baby.com/wp-content/uploads/2017/10/10-fun-free-things-to-do-in-autumn-with-toddlers.png
630
1200
Carla Lett
https://www.mybump2baby.com/wp-content/uploads/2016/10/Logo-MyBump2Baby_transparent-bg-1-1.png
Carla Lett
2020-10-04 10:00:18
2020-12-31 08:24:28
10 Fun Free Things to do in Autumn with Toddlers