Tips To Get Ready For Your New Baby
Once you find out that you are having a baby, it's one of the most exciting times of your life. Everything as you know it is going to change and you are soon to have an extra addition to your family. While it is something everyone looks forward to, it can also bring a bit of panic to some, with people realizing they might not be as organised as they might hope.
This isn't something to worry about as you have plenty of time, it's just a good idea to get organized sooner rather than later and have a plan in place. It can all feel a little overwhelming and you might wonder just what to do when and how to get ready. Here we have put together some top tips to help you get ready for your new baby that is sure to help you on your way.
Have a Savings Plan in Place
One of the things most people worry about when it comes to having a baby is how they are going to afford it. Babies are expensive, but if you are sensible about it, it doesn't need to be too scary to your bank balance.
There are a few of the main things you need to buy such as a crib, drawers, changing table and pram, then the rest are smaller bits. So once you have the larger purchases out of the way you can relax.
Try to put together a savings plan where you figure out what you want to spend on everything and how much you want to budget. You can get items of all values so do your research and read reviews to find out more.
You could also look at ways to cut down on your current spending, from switching to a new phone deal when you order free sim card and only pay for what you use, to cutting out subscriptions that you just don't need. These can all contribute to you having a little more money when the baby arrives.
Look for Things Second-Hand
One of the best things about baby items is that most of them aren't used for very long.
This is good as it means if you decide to get bits second-hand, they haven't been used that much.
This is particularly true for baby clothes as they grow out of them so fast. It's a good idea to check out sites such as Vinted or eBay to find used baby clothes that are in a good condition – the same goes for maternity wear too. You can also get second-hand baby items such as prams and cots, just make sure they are in a good condition and never use a second-hand mattress.
These aren't too expensive to buy brand new and using a used one can lead to SIDS. Make sure to never buy a used car seat as you don't know if it has been in an accident and if it is safe for your little one.
Do a First-Aid Course
As your baby grows and develops there are a host of first aid issues that might arise that you need to be able to spot.
By going on a first aid course, you and your partner will be able to identify any potential problems before they escalate and could save your baby's life. For example, you will learn how to stop them from choking, or how to spot if they have meningitis.
Remember that if you are ever in doubt, to always get your baby checked out as their condition can change rapidly. By learning the signs to spot, you could prevent the worst from occurring and also have peace of mind that your little one is in the best hands.
Decide on a Birthing Plan
While many of us don't want to think about birth before it happens, it's something that it's best to be organized about. The last thing you want is for your waters to break and you to feel unprepared and not ready for what is to come.
Speak with your partner about what you want or don't want and be sure to do your research.
You can look into things such as an epidural or gas and air and the pain relief that you want to have.
You can also look into the different types of birth such as home birth, water birth, or a birth in the hospital.
It's a good idea to discuss this with your midwife so they know your plans.
They will also be able to tell you more about the benefits or risks and answer any questions that you might have. It's a big decision both for you and the baby so you want to make the right one for you.
Think of How to Tell Your Family
When you find out that you are pregnant, one of the biggest things you need to do is tell your family and friends.
When you initially get the positive result, you are going to feel excited and might want to tell them right away. Others might want to do something special, or wait until after the twelve-week scan – you need to do what is right for you.
There are many inventive ways that you can tell people you are expecting, from having baby clothes made that say things like "promoted to grandparent" which you can gift, or putting a scan picture in an envelope to give them to open.
Think about your own family and their preference and what you think would mean the most to them. Some people like a big fanfare, while others are much happier having something intimate.
You will also need to consider if you want to find out whether you are having a girl or a boy and if you want to reveal this to everyone or keep it secret.
Some people like to do a big gender reveal party, while other couples prefer to find out when they are in the scan room and have a private moment to themselves.
The choice is entirely up to you.
Have a Big Sort Out of Your Home
As the time nears for your little one to make its entrance into the world, you need to get your home organized.
This includes getting rid of any clutter you might have to make room for the baby items. While babies are small, they come with a lot of things!
The more organized you can be now, the better. And once you get too pregnant, you are much less likely to want to do sorting out and tidying as you will be more tired.
The second trimester is the best time to give your home an organize, get rid of items that you don't need, and plan where you will keep all of your baby's items.
Get your partner to help you and make sure you don't do any heavy lifting!
These are just a few things that will help you to get ready for your new baby.
Being as organised as you can is something you will be very grateful for once your new bundle of joy arrives.
Once they come you will find you have little time to get all the things done that you might want to, do it's best to plan ahead of time.
Have you recently found out that you are expecting? If so, what are you doing to get organised? Let us know in the comments below, we would love to hear from you?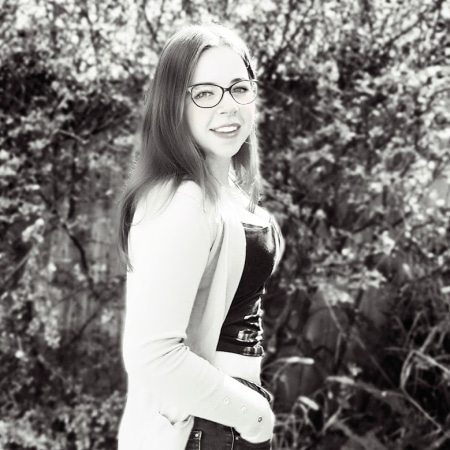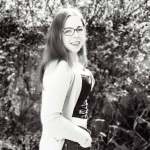 Louise McCamily serves as the Digital Marketing and Administrative Assistant at MyBump2Baby, where she has contributed to the creation and editing of more than 400 articles. She holds a prestigious Surfer SEO certification and a Foundation Degree in Software Engineering with distinction. Louise is passionate about delivering outstanding service to MyBump2Baby's expanding community of families.
Reach out to her at [email protected] for inquiries.
https://www.mybump2baby.com/wp-content/uploads/2022/08/Tips-To-Get-Ready-For-Your-New-Baby.png
630
1200
Louise McCamily
https://www.mybump2baby.com/wp-content/uploads/2016/10/Logo-MyBump2Baby_transparent-bg-1-1.png
Louise McCamily
2022-08-31 12:07:03
2022-08-31 12:11:01
Tips To Get Ready For Your New Baby