Top Tips for Introducing Your Toddler to Swimming
If you're thinking of starting lessons with your little one then great, what are you waiting for? Depending on their age it may be best to join them in the pool so you have double the fun. Some weeks will be easy & others will be difficult, but if you stay true to the end goal then hopefully it'll be the best decision you made for the family.
Here's some tips to help you along the journey:
Be Patient
Patience is key when dealing with toddlers (in and out of the pool!) If your toddler doesn't want to take part in something, listen to them, let them watch and you are far more likely to see them experiment with it sooner than if you try to get them to do it before they are ready
Give them choice
If your little one is refusing to do something, try giving them a choice, for example between a red woggle and a blue woggle, or between a fish an a ball. These small changes can distract them from their refusal, give them a feeling of control and get them back taking part in no time.
Bring a familiar toy with you
This can be a bath toy or anything that can get wet and let your child keep them with during the lessons. If there is anything they don't want to do, let the toy do it instead. This takes the focus off the refusal and still allows the child to take part and have a turn.
Talk to them about the class
If they are not wanting to do something, take the chance to talk about the activity and watch the other children in the class. Point out how much fun they are having and who is doing well. Often the fun takes over and they want to join back in.
Don't be afraid to get it wrong
We are not looking for perfection at this stage, so don't be afraid to change an activity to get your little one smiling again. if they don't like practicing their legs on theirs backs, flip them over and try it on their fronts. You can try their backs again later in the lesson or the follow week.
The Take Away
There's so many lessons & tips to share but hopefully this steers you in the right direction for now. Above all else, have fun & try to remember that Rome wasn't built in a day, it's a long term goal.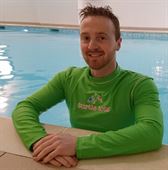 Irish born & living in Cardiff, I'm the owner of Turtle Tots Cardiff. With qualifications from 3 different swim governing bodies I like to see the different perspectives, methods & styles of teaching/coaching & not limit my teaching to just one style. Having been a competitive swimmer & still an active regular swimmer I love practicing what I preach by passing on my knowledge to future generations.
https://www.mybump2baby.com/wp-content/uploads/2022/07/top-tips-for-introducing-your-toddler-to-swimming-1.png
630
1200
Colum Tiffney
https://www.mybump2baby.com/wp-content/uploads/2016/10/Logo-MyBump2Baby_transparent-bg-1-1.png
Colum Tiffney
2022-07-04 10:00:44
2022-07-04 16:20:26
Top Tips for Introducing Your Toddler to Swimming