22nd March 2020 is just around the corner, treat the mum in your life with these unique gift ideas for Mothers Day…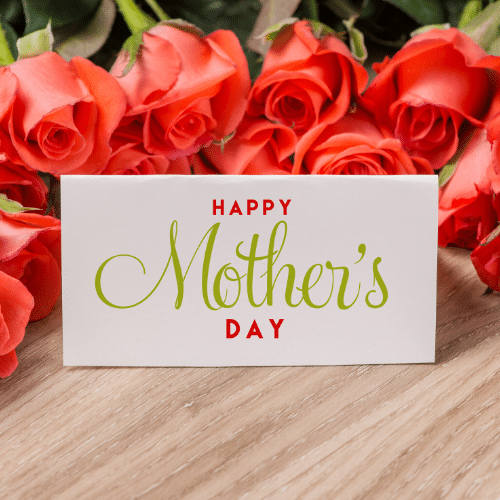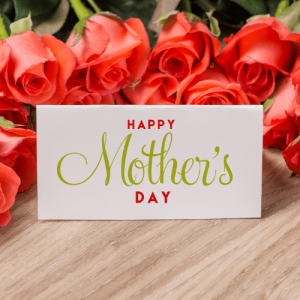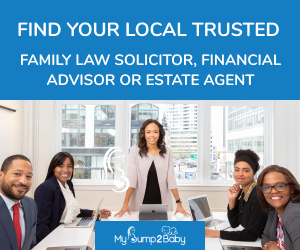 Unique Mothers Day Personalised Clock
Happiness is seeing your mother smile! She will surely smile receiving this stunning personalised Mother's Day glass clock. These beautiful, unique clocks take time keeping to a whole new level. Each clock is unique to your own requirements.
Always and Forever Gifts create personalised gifts for all occasions.
Dispatch estimation 7-10 days.
For more information, visit the website here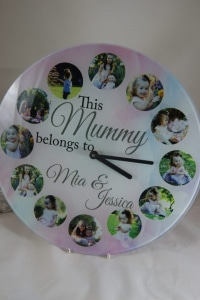 Mothers Day – LOVE COLLECTION Facecloth Set
This gorgeous LOVE COLLECTION facecloth set is the perfect gift for busy Mums who need a little extra luxury and self-kindness in their everyday lives. Each set is lovingly handmade by the Kind Earth Cro-op using 100% cotton and beautifully packaged in the shape of a rose. 
This luxuriously soft, handmade facecloth is perfectly paired with 3 reusable cotton pads to make zero-waste skincare look and feel beautiful. The cotton pads are perfect for removing make-up, applying your usual skin care products, or even soaking to use as a soothing eye mask after a busy day. What's more, you can pop them in the wash to use again and again.
"Here at the cro-op, kindness to ourselves, each other, and the planet is at the core of everything we do. We make and sell beautiful, practical alternatives to everyday household items so that your journey to plastic free, zero waste living is easier and more beautiful."
Delivery Turnaround Time: 1 week
For more information or to order click here
Mothers day – Personalised Necklace
Show the special lady in your life you care with this personalised sterling silver offset washer and star necklace. A 20mm smooth silver offset washer with a hammered 10mm silver star pendant. The offset washer has space to stamp 2 loved ones names with either a heart or an ampersand (16 letters max). A small jump ring secures them both onto a delicate sterling silver rope chain that can be 400mm, 450mm or 500mm in length.
£39 inc p&p, delivery at peak times is approximately 2 weeks.
For more information click here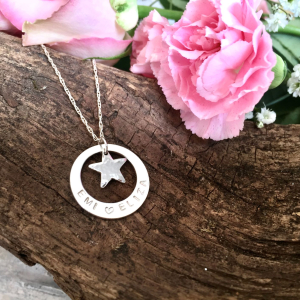 Mothers Day Breastmilk and Family Keepsake Jewellery
Eternally Cherished delights with one of a kind pieces, each hand made and hand finished creating truly unique and extremely personal items. Erin's passion is crafting these pieces using personal inclusions, specialising in breast milk, baby hair, ashes and more. The range is diverse including beads to diamond rings. They encapsulate your special moments so you can have them with you to cherish always.
For details on delivery times please contact Eternally Cherished.
For more information click here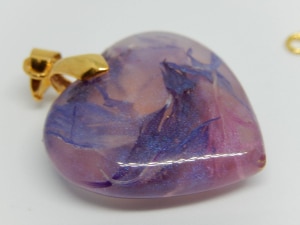 Mothers Day – Wildflower Bee Seed Pods
Say it with flowers this Mother's Day. Looks can be deceiving, these are not chocolates, they are in fact seed pods with different varieties of wildflower seeds in them.
This box contains 9 seed pods, each with a different variety of wildflower seeds embedded in them. These plants have been selected from the RHS wildflowers pollinators list so the bees and butterflies will love them. The seeds are encased in a mixture of soil and clay to give them the nutrition they need to flourish and protect them from being eaten by other animals.
The front of the boxes have different messages on them: 'Thank you for helping me grow' & 'If you were a flower I'd pick you' It also has space on the label to write a message to your mum or I can write a message at your request.
Ready to dispatch in 3-5 days.
For more information click here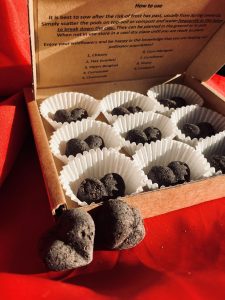 Mother Day – Home scents
Rock n Rose Aromas specialise in luxury hand poured home fragrances at affordable prices. We have an emphasis on opulent scents and stylish packaging making it the perfect addition for any home.
With hand poured soy candles, reed diffuser, natural wax melts and room sprays there is something special for everyone.
Delivery time – 7-10 days due to products being made to order on occasion
For more information click here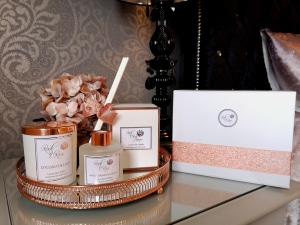 Is your mum difficult to buy for? Does she need a bit of me time? Treat her to a fabulous monthly digital magazine for women and girls. We are a perfect excuse for busy women, busy mums to slow down and enjoy 'ME ' time! You can download us to your phone and we can 'keep you company' on your school runs, waiting at kids birthday parties or at after-school clubs. You can subscribe to us and relax with a cup of tea and a biscuit, to enjoy our magazine content with no adverts!
The magazine is released monthly and it is very simple to subscribe, you will then get an email with the link
For more information click here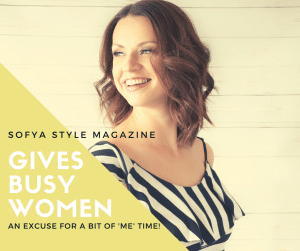 Mothers Day – RE9 Advanced Skincare Set
Three years in the making, this supreme collection includes the latest in skincare advancements, coupled with exceptional ingredients like Sustainable Orange Stem Cells, so you can experience a regime that helps skin look visibly rejuvenated and youthful.
Set includes; Smoothing Facial Cleanser, Regenerating Toner, Intensive Renewal Serum, Corrective Eye Cream, Night Repair Cream and Restorative Day Cream.
We develop our skincare products by carefully selecting botanical ingredients known for specific beneficial properties. Through innovation in science, we introduce formulas that make skin look more healthy, youthful and beautiful.

For more information click here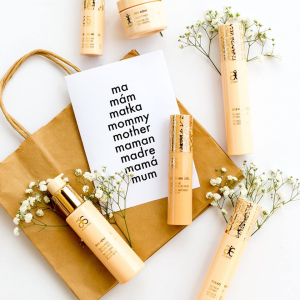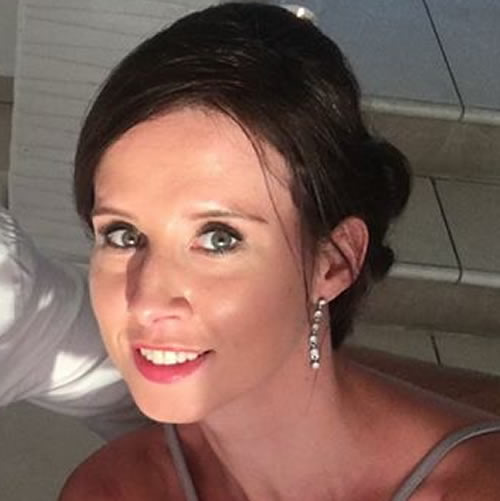 Tracey is a mum of 1 & passionate about supporting small businesses and growing families in North Kent & Bexley and throughout the UK.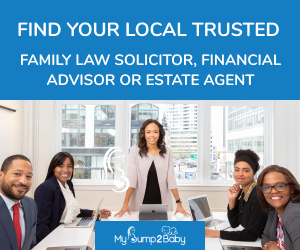 https://www.mybump2baby.com/wp-content/uploads/2020/02/Gorgeous-Gift-Ideas-for-Mothers-Day.png
500
500
Tracey Isom
https://www.mybump2baby.com/wp-content/uploads/2016/10/Logo-MyBump2Baby_transparent-bg-1-1.png
Tracey Isom
2020-02-27 20:53:57
2020-03-02 19:05:40
Unique Gift Ideas for Mothers Day