Vitamins You Should Take During Pregnancy
Disclosure: Some of the links within this article may contain affiliate links, meaning at no cost to you, we may get commission if you decide to make a purchase through one of the links within the article.
MyBump2Baby loves to give advice to expecting parents, as we know how tough it can be to find reliable and honest information. Today's blog is all about the vitamins you should take during pregnancy.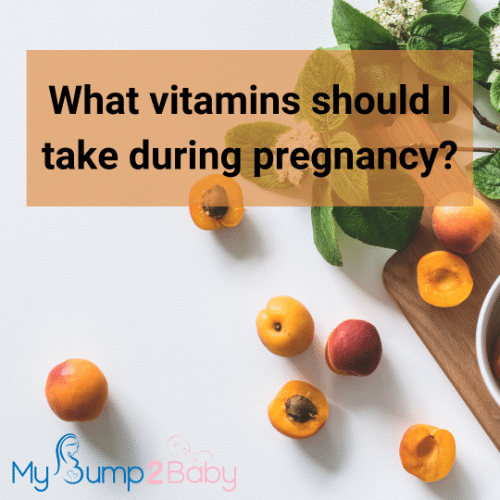 Vitamins You Should Take During Pregnancy
For a woman, motherhood cements her legacy as an individual capable of nurturing a person to live. Every woman reacts differently when a pregnancy is detected. Some are anxious, doubtful, and clueless. But, all of them (like you) rejoice to have a miracle in their lives.
This is one of the mains reasons why being healthy during your pregnancy is crucial. Not only for the baby but your sake as well. With this in mind, we're going to discuss prenatal vitamins and which ones are great for your pregnancy.
Vitamin D
As the experts would recommend, 600 IU of Vitamin D per day is needed by the body. However, pregnant ladies need more as they are partaking not only for themselves but for their babies too.
Vitamin D is a fat-soluble vitamin that is essential for bone health, cell division, and boosting the immune system. But, as a precautionary measure, a woman should consult with her ob-gyn for Vitamin D deficiency as abnormal amounts have adverse effects on the pregnancy.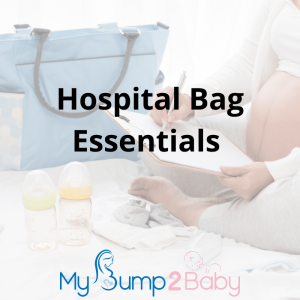 Folic Acid
A staggering number of congenital disabilities because of folic acid deficiency occur in the first trimester of pregnancy. Most women weren't aware of the pregnancy and aren't eating folate-rich meals, which lead to this seemingly avoidable incident.
Folic acid is integral to a woman's nutrition because this vitamin is responsible for red blood cell production, baby's growth and development, and DNA synthesis. Moreover, recommended intake levels of folic acid have been proven to minimise the risks of cleft palate, heart defects, and neural tube defects.
Iron
It doesn't matter if you're anemic or not; pregnant women require elevated iron levels for herself and the baby. A recent study discovered that in the United States alone, 18% of pregnant women are diagnosed with iron deficiency.
As per recommendation, 27 mg of iron is needed per day. But, you need to have a consultation with your ob-gyn as pregnancy can require more than what is recommended. Iron is essential for the development of the placenta, oxygen transport, and overall growth of the foetus.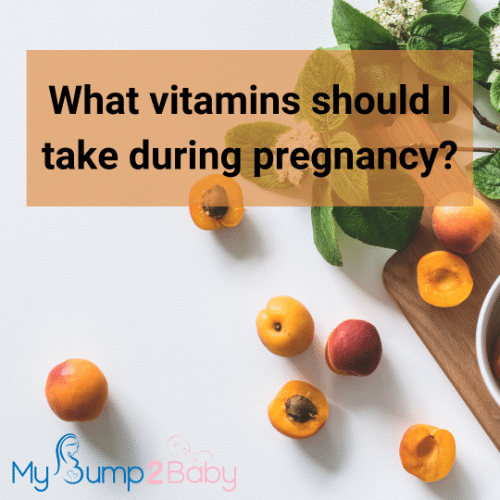 Calcium
Since birth, calcium plays an essential role in growth and development. From strong bones, teeth, and healthy muscles, calcium is your body's natural builder. As a mum-to-be, you must know that your body can't make calcium. You need to eat or drink calcium-rich foods to prepare you and the baby for optimal health.
Probiotics
Speaking of mum-belly, research has shown that probiotics help in benefiting your digestive system. Probiotics reduce the risk of infant eczema, dermatitis, gestational diabetes, and postpartum depression.
Magnesium
Unknown to many, this mineral is essential for nerve function, muscle development, and strengthening the immune system. Some researches proved magnesium deficiency increases the risk of premature labor and chronic hypertension.
As our final note to mums-to-be, it is essential to consult with your ob-gyn for supplements and nutritional intake. Pregnancy is not a one-size-fits-all where one advice works for you. We want you to be aware and to practice responsibility because pregnancy is a miraculous event that you must take care of and cherish.
We hope this article helps and if it does, don't forget to share your experiences below as we'd love to read them. Take care, mum-to-be!
Click here to access our list of vitamins for pregnancy.
Hi, I'm Emma and I'm MyBump2aby's family law, protection and financial editor. I'm passionate about better-informing parents on their choices when it comes to family law and family protection and financial matters.
https://www.mybump2baby.com/wp-content/uploads/2020/05/Vitamins-you-should-take-during-pregnancy.png
500
500
Emma Stevens
https://www.mybump2baby.com/wp-content/uploads/2016/10/Logo-MyBump2Baby_transparent-bg-1-1.png
Emma Stevens
2020-05-11 18:31:44
2023-02-02 13:11:31
Vitamins You Should Take During Pregnancy