Ways to Keep a Baby Cool in Summer
Disclosure: This article may contain affiliate links, this means at no cost to you, we may earn a small commission if you purchase a product through them.
With warmer weather finally here, it is natural for us all to want to go outside and enjoy the sunshine and keep our babies safe whilst doing it. That's why MyBump2Baby is bringing you the article: Ways to Keep a Baby Cool In Summer.
Sun Safety
Keeping your baby cool during hot weather is very important; Babies have a harder time cooling off and cannot perspire as effectively as adults, which means that they can often suffer from heatstroke much faster than older children.
It is important that on hot days, you keep your baby out of direct sunlight, either by using a canopy, umbrella, sun tent or even trees. It is particularly important that you keep your baby out of the in the middle of the day (between 11am and 3pm): when the sun is at its strongest.
The next level of protection is sun cream. You should use sun cream on babies above 6 months of age.
The NHS says you should use a sun cream with:
"

a sun protection factor (SPF) of at least 30 to protect against UVB
at least 4-star UVA protection
Make sure the product also protects against both UVA and UVB rays.

UVA protection can also be indicated by the letters "UVA" in a circle, which indicates that it meets the EU standard.
"
You should not take any newborn or infant outside when the outdoor temperature is above 26°.
How Can I keep my Baby Cool in Hot Weather?
Dress your Baby Appropriately for the Weather
If you're inside, as a general rule of thumb, you should dress your baby in what you're wearing to avoid overheating. If it's hot enough for you to wear a pair of shorts and short sleeved shirt, then those clothes will be appropriate for your baby too. If you're inside, it also fine to let your baby wear just a nappy.
If you're outside, however, it is recommended to dress your baby in clothes which will cover their body and shield them from the sunlight. Long pants, a long sleeved top, and a wide brimmed sun hat (to protect your baby's head) are all recommended to help defend against UV rays.
Materials like cotton are great for absorbing perspiration. Using cotton clothing and cotton sheets (as an alternative to regular blankets) will help keep your baby's temperature down.
Paddling Pool
Paddling pools are a great way to keep your baby cool, and they can be a lot of fun, too! Let your baby cool down by letting them splash around in the water. Make sure to keep the pool in the shade during hot weather and supervise your little ones.
Use a Wet Cloth
Wiping your baby down with a wet cloth throughout the day can help to keep your little one cool. A great alternative is a spray bottle with cool water in it. Spraying their hands and feet can help ensure that they don't get too hot.
Cool Bedtime Bath
Switch out your baby's usual tepid bath with a cool bath. Cool baths are a great way to keep your baby comfortable before bed time, after all, we all know how difficult it can be to sleep when we're too hot!
Keep your Baby Hydrated
To avoid dehydrated, if you are bottle feeding formula, you can offer young babies (below 6 months old) a little cooled boiled water throughout the day as well as their usual milk feeds. Note that if your baby is breast fed and hasn't started eating solid foods, they should stick to breast milk. You should not give your baby diluted pure unsweetened fruit juices.
Once your baby is aged 6months old or above, you can offer them water straight from the tap in a beaker.
Once your baby is one years old, you can offer them small amounts of very diluted fruit juice.
It is important to remember that breastmilk or infant formula should be their main drinks during the first year.
Nursery Thermometer
A nursery thermometer is a great asset to help your baby sleep comfortably. Babies sleep best when their room is between 16°C and 20°C. To help keep your baby's room cool, keep the curtains closed, or your blinds drawn and keep the windows open.
Expert Advice
For more expert advice on how to keep your baby safe in hot weather, visit the links:
For tips on how to keep your baby safe in the sun: https://www.nhs.uk/conditions/baby/first-aid-and-safety/safety/safety-in-the-sun/
About heat stroke and heat exhaustion: https://www.nhs.uk/conditions/heat-exhaustion-heatstroke/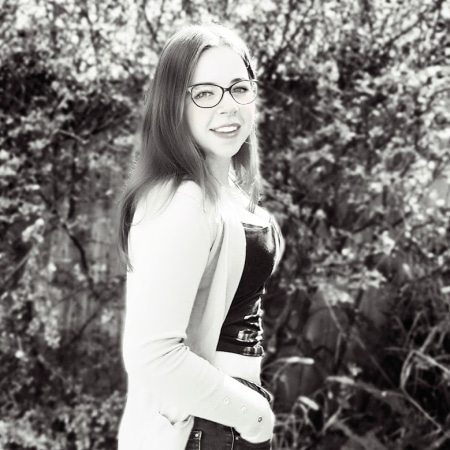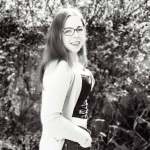 Louise McCamily serves as the Digital Marketing and Administrative Assistant at MyBump2Baby, where she has contributed to the creation and editing of more than 400 articles. She holds a prestigious Surfer SEO certification and a Foundation Degree in Software Engineering with distinction. Louise is passionate about delivering outstanding service to MyBump2Baby's expanding community of families
https://www.mybump2baby.com/wp-content/uploads/2021/06/Ways-to-Keep-a-Baby-Cool-in-Summer.png
630
1200
Louise McCamily
https://www.mybump2baby.com/wp-content/uploads/2016/10/Logo-MyBump2Baby_transparent-bg-1-1.png
Louise McCamily
2021-06-22 10:18:50
2021-06-22 10:18:50
Ways to Keep a Baby Cool in Summer