What are the Benefits of a 'Natural' Birth?
Disclosure: Some of the links within this article may contain affiliate links, meaning at no cost to you, we may get commission if you decide to make a purchase through one of the links within the article.
Today we have an article from the fantastic Jordan Davis on a topic many expectant parents are curious to know "What are the Benefits of a 'Natural' Birth?". Jordan is a Registered Midwife working in London, Founder of Curate Babies – a Natural Award wining skincare brand. She is also a certified Baby Massage and Baby Yoga Instructor.
What are the Benefits of a 'Natural' Birth?
Before delving into the benefits of 'natural' birth, I would like to dissect this commonly-used phrase. To some, the term 'natural birth' may hold different definitions. Many expectant and new mothers might deem a birth 'natural' if no pain relief or medical intervention was required during labour and delivery.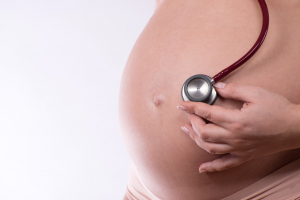 However, health professionals like myself and institutions including the Royal College of Midwives (RCM) and the National Childbirth Trust (NCT) use the term "normal" birth and define this as giving birth vaginally – following spontaneous onset of labour – without the aid of medical intervention or anaesthesia. Here, the term 'medical intervention' would include inductions of labour (using prostaglandins, oxytocin drips or artificial rupture of membranes), epidural analgesia and/or assisted instrumental delivery.
So, now that we've looked at the technical side of things, let's begin discussing the benefits of a 'low risk' normal birth:
Freedom of movement
Being low risk in labour provides you with the opportunity to pretty much, do as you like. As there is no need for continuous monitoring of the baby's heartbeat, women are encouraged to mobilise freely and adopt the best positions to help with their progress. Positions such as being on all fours, squatting and rocking on birthing balls help to open up the pelvis and encourage baby's descent into the world. Having your mobility restricted may impede the progression of your labour, so where possible – remain active.
Better bonding
Providing that the labour and birth were straight-forward for mum, and the baby was born in good condition, the opportunity for bonding will occur immediately. Midwives encourage skin to skin within the 'golden hour' – the first hour of an infant's life, where they begin to learn about life outside the womb and where bonding is critical. Without the side effects of anaesthesia or the need to be separated post-delivery, both mum and baby can concentrate on getting to know each other. Babies will be able to recognise their mother's heartbeat and become familiar with her smell, voice and touch.
Getting feeding off to a good start
There are better chances of initiating adequate breast or bottle feeds when both mum and baby are well and in stable condition. The effects of anaesthesia and opioids in labour, as well as trauma during delivery, can affect how efficiently and quickly a baby begins to feed. From the maternal perspective, if a woman is still recovering from numbness or drowsiness, she may feel too weak and tired to initiate feeding. Also, experiencing a traumatic delivery can increase cortisol (stress) levels, which inhibits oxytocin levels – the hormone responsible for lactation. Side effects of opioids, where they are administered close to delivery, can cause infants to be more sleepy than usual, therefore making them uninterested and less likely to muster the energy it takes to have their first feed.
Maternal empowerment
Birth is a natural process and women have been bringing life into the world for thousands of years. However, with the hundreds of births I have been privileged to witness, the strength of each woman still amazes me. From the longest labours to the most precipitate deliveries, the process is humbling. For the mothers who thought they would need every drug under the sun, but then deliver naturally with minimal pain relief, the process is empowering for them. The look of relief, shock and amazement that can be seen on a woman's face after she has a straight-forward birth reaffirms the fact that women are strong and can conquer anything.
Better recovery
Following a normal vaginal delivery, mothers are expected to recover easier than those who have had instrumental or operative deliveries. Midwives understand that women will be feeling delicate and fragile following birth, but trust us, it is for your benefit. Getting back on your feet as soon as possible does not just make you feel better, but it will allow your body to heal faster. Mobilising around the home, birth centre or postnatal ward will allow proper blood flow around the body, particularly to areas that may have sustained trauma.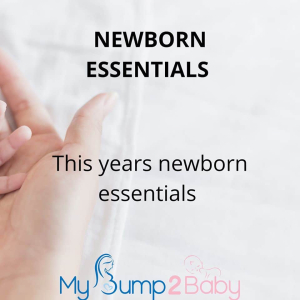 Despite these benefits of normal birth, it is essential to remember that women should be open-minded during labour and birth and understand that health professionals will always want to prioritise the safety of both mother and child. Regardless of the type of delivery you have, the most important thing is healthy mother, healthy baby.
https://www.mybump2baby.com/wp-content/uploads/2019/06/what-are-the-benefits-of-a-natural-birth.jpg
1126
1687
danny
https://www.mybump2baby.com/wp-content/uploads/2016/10/Logo-MyBump2Baby_transparent-bg-1-1.png
danny
2019-06-18 12:46:26
2022-08-08 14:52:06
What are the Benefits of a 'Natural' Birth?